Fashion statements have come and gone but the perennial Saree has stood the tests of time being a perpetual member of the wardrobe. For some it's an everyday wear and for the rest, it's safely stacked away for those special occasions. Bottom-line? Every woman must own this elegant piece of garment which brings out the poise and sophistication.
It's our desi endowment to the Western World. It's elusive yet opulent nature highlights a woman's frame in all the right ways. It's a dream to have that one piece of clothing item in your wardrobe which accentuates your silhouette.
Visually versatile
It's a known fact that it's versatile and is available in myriad colours, textures, prints and styles. Weddings, functions, celebrations, office, home….it's a miracle garment! Any occasion and the Saree is a seemingly perfect choice. The Saree blouse is another fun element you can play with. With so many styles out there, pick one that suits you the best.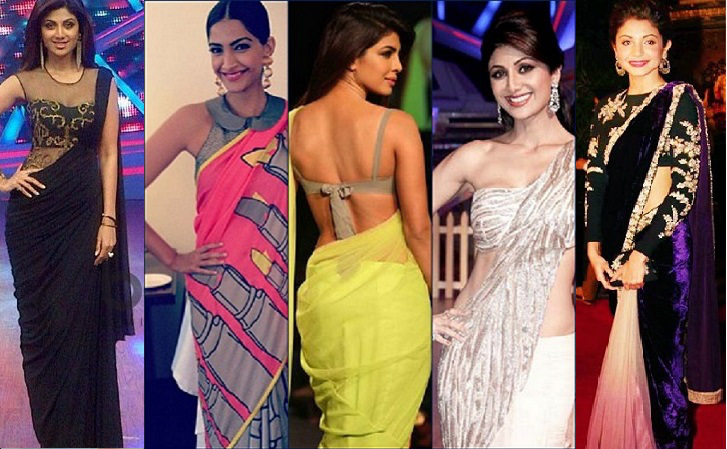 In vogue forever
Irrespective of what's in trend and what's not, Saree will always have a special place in our hearts. Its fluidity and aesthetic appeal never fails to amaze us! It seamlessly blends with any look enhancing it further more. Celebrities like Deepika Padukone and Madhuri Dixit are known for carrying this attire effortlessly.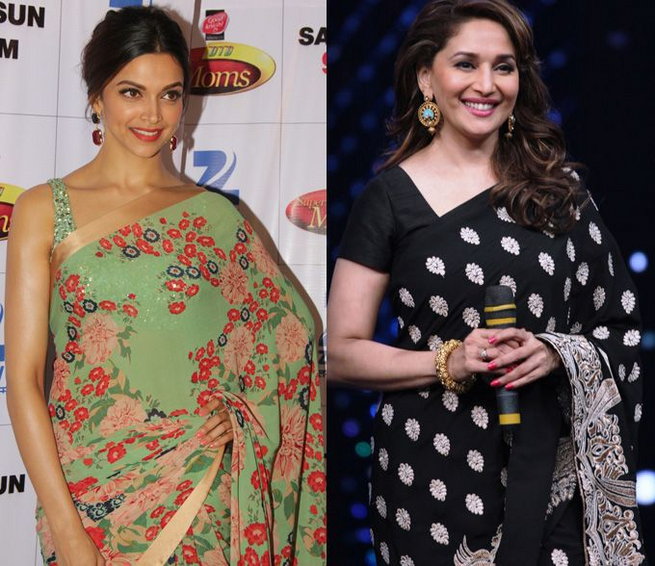 Benefits of wearing a Saree
It's enticing and sultry. To add a cherry to the cake, it has its own set of benefits too. First and foremost, a well draped Saree attracts attention like a Bee to a flower. This wonder attire announces oneself without an actual introduction. It reflects your personality as you walk with ease and aplomb while pulling several heartstrings! Our Bollywood divas have proven this time and again at the Cannes Film Festival.
Firangi Connection
The Hollywood Squad have jumped on the Bandwagon and carried off the Saree with élan. From Anne Hathaway, Jessica Biel, Liz Hurley to the Pussycat Dolls, they've all been bitten by this bug and who are they to blame? It's absolutely enchanting!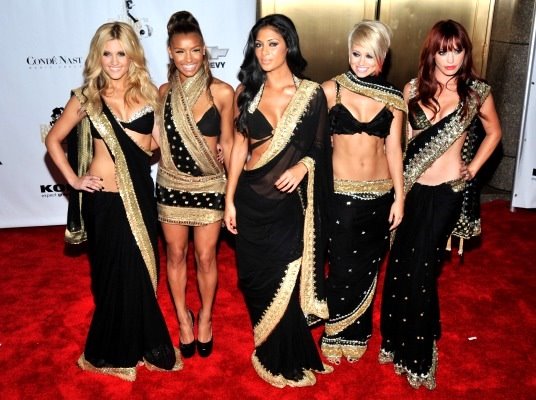 In a nutshell, there are countless ways to experiment with the Saree. Explore the various hues and prints, wear and drape it in different ways. It can never go boring. You can make your Saree shopping experience even more fun by availing amazing Mirraw coupons and discounts found at GrabOn.
Tanysha:
A foodie and bitten by the travel bug, Tanysha loves exploring new things, adding on experience to life and presenting her thoughts on GrabOn blog. She is an art enthusiast and takes great interest in period dramas and comedy shows.