Traditional Indian wear is all about looking beautiful. No matter how elegant a girl looks in modern dresses but she looks more fabulous in Indian outfits especially sari, lehenga etc. Indian wear makes you look stylish effortlessly. It neither requires too much make-up nor too many accessories. A simple piece of jewelry is enough to go along with it. Traditional Indian attire can be effortlessly worn in day to day life without spending too much money and time. You can look stylish and at the same time simple in Indian dresses. Indian dresses have far more range and variety than any other country.
Traditional dresses with a modern touch
Nowadays, Indian dresses too come with a modern touch like bikini blouses, halter blouses, deep neck kurti, etc. Some can be worn regularly while others are for special occasions. If you are a college student you can wear a simple salwar suit, kurti and jeans, etc. along with some light jewelry like a bangle, ear rings and a necklace. You can also wear some light accessories like plastic jewelry to go along with the attire. This dress code can be followed by females who work in a corporate office. Tie your hair in a knot or bun. Simplicity not only brings out the best in you but is also effortless. With traditional Indian attire even less is more than enough.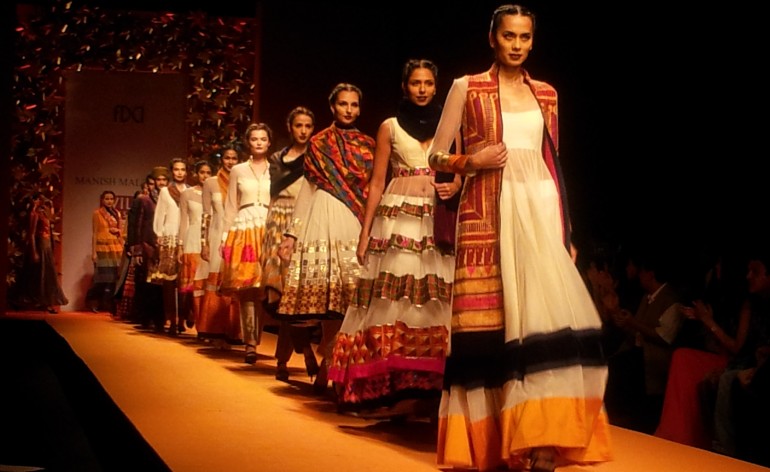 Men too can wear simple long or short kurta along with jeans or chudidaar. Nowadays there are t-shirt style kurtas available in the market that can be worn casually at work or in college. On occasions like weddings, receptions, traditional functions, festivals, the kurta pajama not only looks conspicuous but gives a traditional yet modern look.
Hairstyle
Hairstyle is an important part of Indian attire. You have got to have a good hair-do to go along with the dress. For instance, long open hair look awesome on sari. Men look nice with a one day stubble and medium length hair in dhoti kurta or kurta pajama. The hairstyle must look good on your face and match with the dress you are wearing. For instance, it will look good if you are wearing a sari in Bengali style and your hair is tied in a thick bun.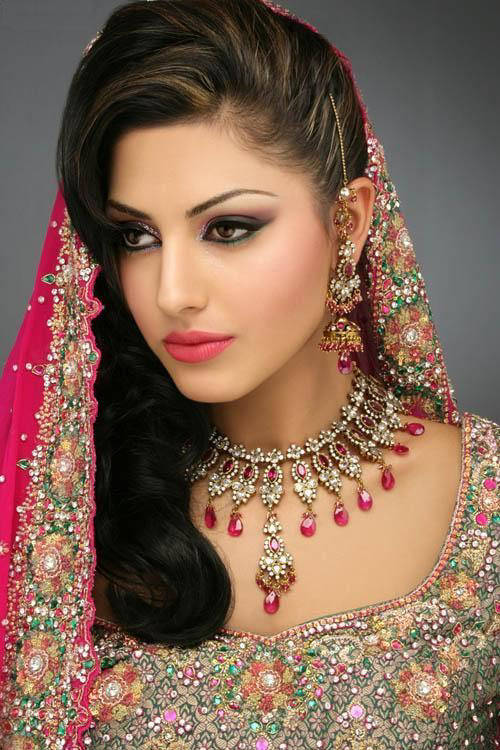 Close fitting salwars
Kurta can either be worn loosely or tightly fit but kurta should not be loose. It should be slim-fit hugging the skin. Narrow salwars look good and also make your waist look one size smaller than the actual. The chudidar or salwar should not be made up of body hugging fabric because it can become uncomfortable. You should opt for fabrics that do not stretch.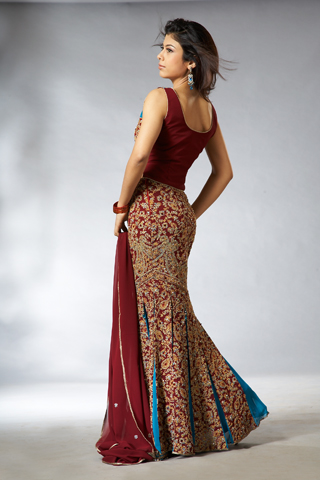 For everyone
Indian dresses are for everyone whether a person is slim or fat. It is also preferred by many people as it covers a certain amount of fat and makes the figure look an inch slim. They are comfortable to wear in every season. Traditional dresses look good especially in dark colors. Dark colors create an illusion by covering up ones fat. The right footwear also adds to dressing up. You can either wear chic high heels, that is, stilettos or simple sandals. Everything goes well with Indian dresses. They can be hand stitched and are quite easy to make.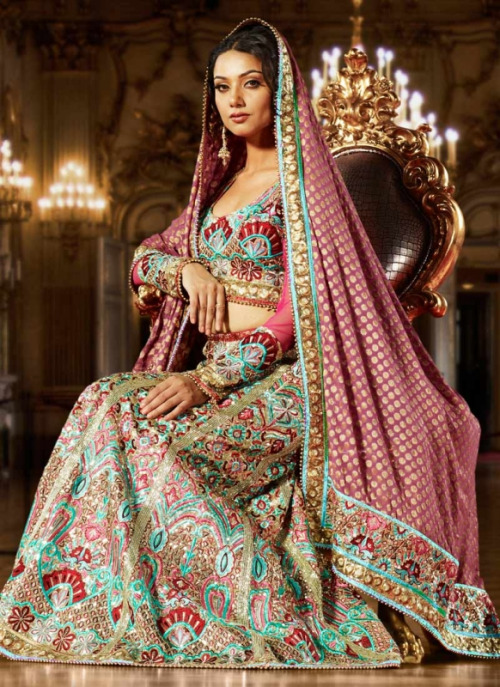 Traditional Indian dresses provide a raw touch. They are all about simplicity and yet make a person look beautiful and handsome. They can be worn anytime and anywhere without a slightest hesitation. Be it a marriage function or your regular day to day life, Indian dresses will always provide an edge over western clothes.