"A girl should be two things- classy and fabulous", this is a popular fashion quote by Coco Chanel that perfectly says about a woman. Although a girl after her wedding tends to forget that she has to be classy and fabulous throughout her life, after all she is one of the most beautiful creation of god. After wedding a girl turns into a lady full of responsibilities, she has to take care of her home, fulfill her in law's and husband's needs, somewhere in this journey of responsibility, she forgets to take special care of herself, which she uses to do as a spinster. Newly wed brides or busy mothers, you all must keep upgrading your wardrobe with fashionable and trendy clothes. If you are staying with your in laws, then there might be slim chances to wear western wear, but don't you worry gorgeous, we give you 8 amazing and fashionable ideas that you can wear at your home after your wedding.
Trendy Tunic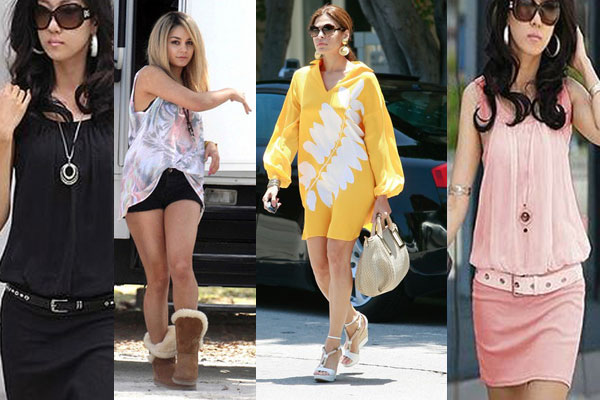 Ditch the salwar kameez, and try the iconic tunic. Tunics look fashionable and give an Indo western appeal. So, if you on a date with your hubby, you can definitely wear tunic with leggings cigarette pants, which even your mom in law wouldn't mind. Tunics with Aztec prints, digital prints, floral prints or vibrant shades with embellished patterns are hot this season. When you go out for movies, dinners or social gathering then you can even wear them with sheer stockings, which would look sexy and impressive.
Jazzy jackets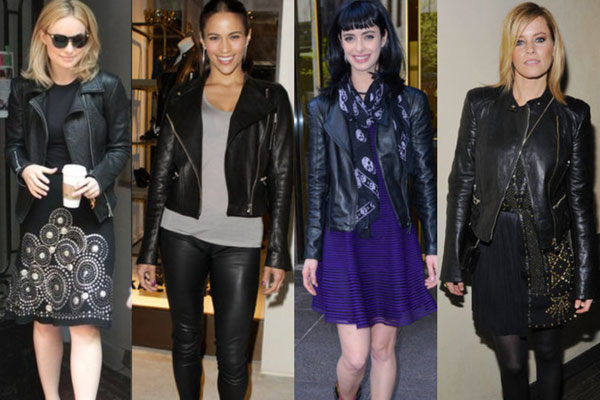 This year, the fashion industry is going to rule with jackets and cardigans. Pretty ladies out there, definitely buy a stylish jacket suiting your aesthetic taste as jackets look ultra stylish and classy. Jackets will look flattering on both Indian and western wear. If you have a sleeveless top which you are dying to wear, but skeptical, about your husband's parents, then jackets will be your savior, team your top with a jacket and you are good to go. You can add a pop of pretty color by wearing a bright hue jacket with faded jeans or even try an embellished jacket with your simple kurti and look stunning. We bet that you will be loaded with compliments from everyone.
Seamless Skirts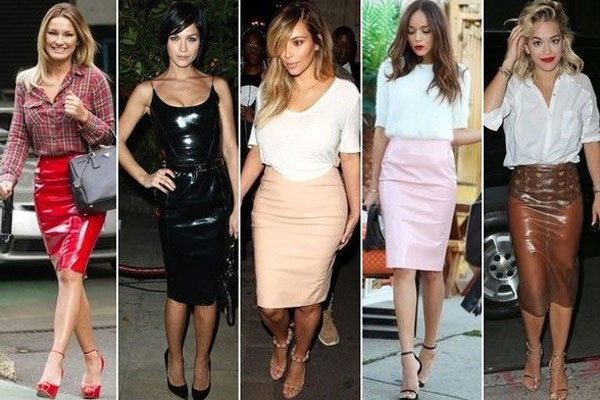 Skirts are playful yet fabulous outfit that looks flattering on every woman. You can definitely wear skirts at home with your in laws as it does not give an odd impression. So, try the double layered maxi skirts which are extremely comfortable and look splendid. If you own a colorful printed skirt, then team the skirt with well fitting, solid color top. If you want, you can tie a scarf around your neck which would give an illusion of dupatta and make your in laws happy too. Be creative while dressing, and notice yourself transforming into a diva.
Sheer Stoles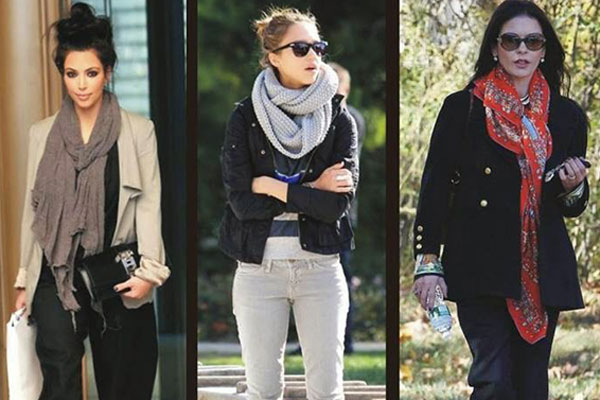 Every woman must have a scarf or stole in their wardrobe. They are dainty and give a feminine look. After wedding, dupatta becomes essential clothing for the woman, so if you are not a fan of long dupattas, then you can surely try flimsy stoles and wear it with ethnic or western dresses. For winters, you can load your closet with cashmere wool, pashmina scarves which look opulent. Also you can gift your mom in law pashmina shawl and see her face brighten up.
Killing Kurti: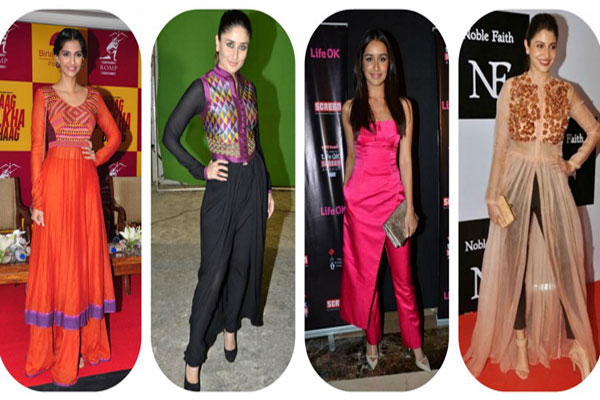 Doll up yourself in kurtis which are in fashion. Kurtis can never go out of fashion as these outfits are tempered with grace and charm. There are myriad of styles and patterns of kurti that you can find at boutiques, online stores. Buy different patterns such as A line kurti, Angrakha kurti, Tulip kurti, Trail kurti and many more stylish kurtis, which will make you look distinct and inspiring. You can even wear it to your office and look elan. To complete the look, wear bangles, chandbalis and strap sandals, do give a dramatic effect by applying kajal to your lovely eyes.
Palazzo Pants: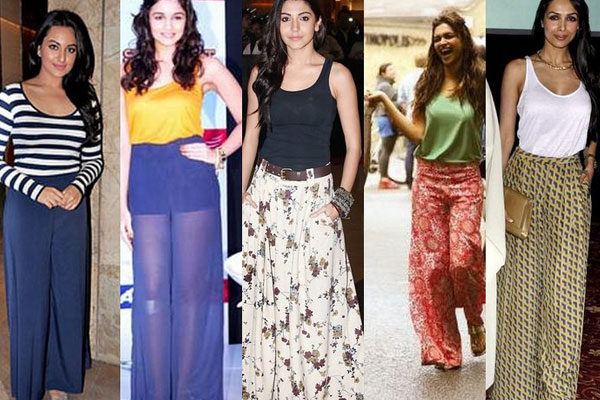 These are definitely uber chic and in fashion apparel, Palazzo pants are versatile wear, that you can wear with ethnic long kurtis or even with western tops. Palazzo pants have a bohemian look, that will give you a fresh look when you team with long, front slit kurti or with T shirt. So, when you are at home, you can wear it with long kurti and when you go out with you husband then you can wear with T shirt and a stylish crop jacket. This way you would add fun element to your wardrobe and be fabulous all the time. Make sure you wear classy earrings and kadas to match the look of Boho style pants.
Sarees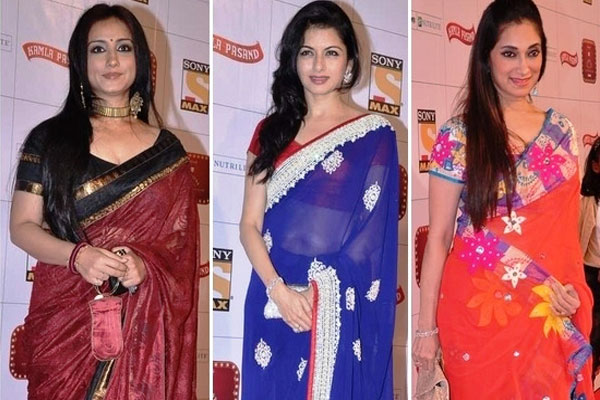 Yes, even saree can make you look stylish. This timeless clothing, is the staple wear of every married woman and saree can never make a woman look dull, especially a newly wed bride. These days sarees come in amazing styles, so if you don't want the regular look, you can try different styles of saree such as dhoti saree, gown saree, waistcoat saree and many more which you can wear on weekends to look stylish as well as make your in laws happy. If you have puja or any small function at home, then you can try to leave behind the regular Nivi style and try Gujarati style or Bengali style of saree draping. We also recommend you that, you can style up your blouse with stylish cuts such as deep back choli and make your husband drool over you.
We know marriage brings a huge change in a woman's life, but never let responsibilities and commitments, stop you from being the fashionista which you are. Style up your wardrobe and make everyday wear look exciting and awe inspiring. Also make your husband fall in love with you daily, with your amazing collection of stylish attires.