Each and everyone is going through this problem of uneven skin tone and all are trying to get rid of it by using foundation, creams and concealer, But these are temporary solutions for this problem and have a high impact on your skin health. We have to think about some permanent natural solution to it. Today we are talking about the natural solutions for uneven skin.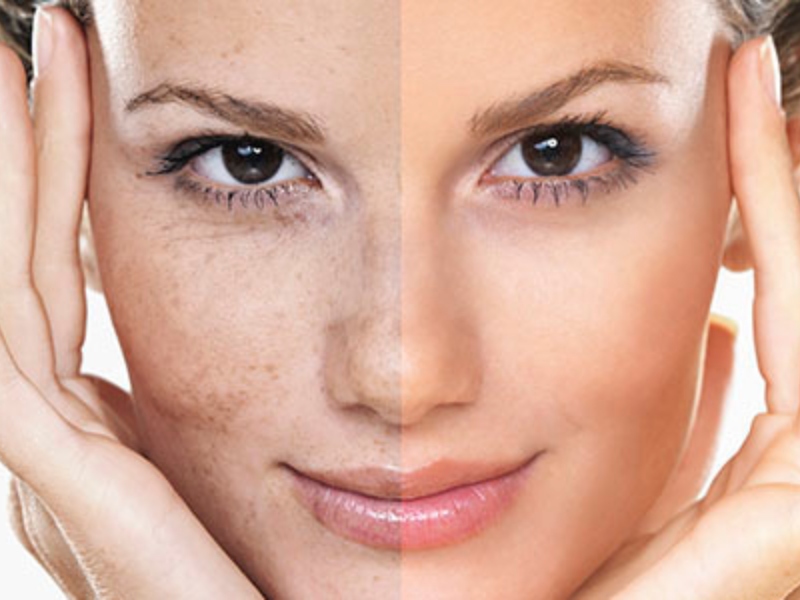 Before Going Further Let's Talk About:
What Is Uneven Skin Tone and What Are the Causes of Uneven Skin Tone?
Uneven skin tone is a very common condition which is harmless and just make the difference between shades of the skin occurs due to excessive melanin production on the skin portation. Due to this problem, some part of the skin which is generating excessive melanin becomes darker than the natural skin. Many ladies are searching for a solution to make the skin lighter or getting beck their natural fairness.
Causes of uneven skin can be hormonal changes, ageing or an extensive Sun Exposure, sun exposure makes your skin darker and helps for excessive melanin production. due to which open skin portion become darker than the closer one.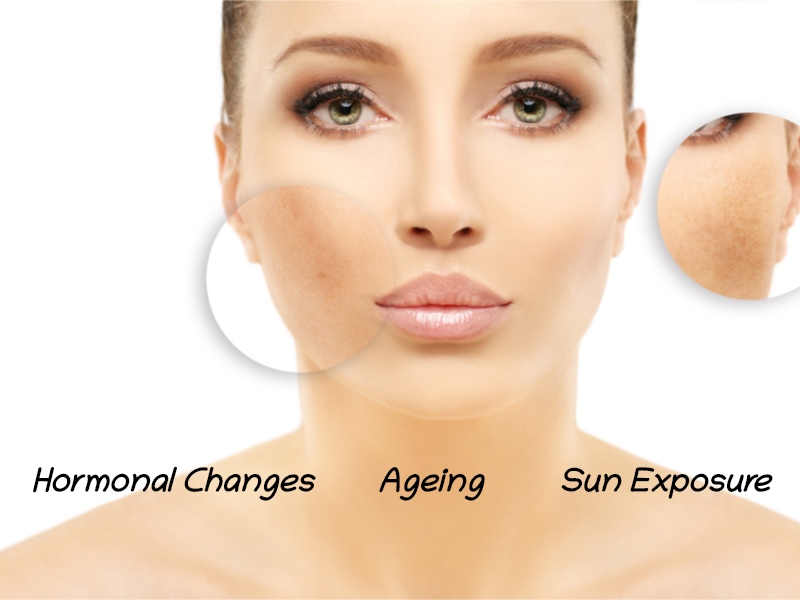 Now we know the root of the problem the definitely we have natural solutions on it This solution will not harm you in any way but if you are allergic to ingredients involve in it then do not use them or try for another option.
Natural Home Remedies for Uneven Skin Tone
1. Besan Flour or Gram Flour Face Pack
This is the best remedy for all types of skin. Besana flour having a perfect mixture of proteins and fibres which are really effective for skin. Gram flour always uses as a cleanser for your skin and remove dust and dead cells on your skin. You can simply wash your face with Gram flour or follow these steps for face pack:
Ingredients: 1 tsp Gram flour and 1 tsp Warm water or rose water.
Take 1 tsp of gram flour and 2 tsp warm water or Gulab Jal (rose water).
Mix warm water or with Gram flour and make a smooth paste.
Apply gently on your dark shaded skin and wait for 5 min.
Now you can clean them with normal water or with the cotton.
Apply this on 2 times in a week.
2. Tomato, Lemon Juice, and Honey Face Pack
Tomato will be the first choice when it comes to removing tan on the skin. It has some natural ingredients like lycopene which help clear to tanning and dark patches on the skin.
Ingredients: 1 Tomato, 1 tsp Lemon, Juice 1/2 tsp Honey.
Blend tomato juice with lemon juice and honey.
Apply on the tan skin portion and let it to dry for 15 min.
Remove the pack with lukewarm water.
3.Raw Papaya and Milk Face Wash
Papaya can be used as the best face mask for soothing and cleansing your skin. You can use green papaya as a face mask. This will help you to remove tan skin and helps to get rid of uneven skin tone.
Ingredients: 1/2 cup raw papaya and 2 tablespoons raw milk.
Blend 2 tablespoons of raw milk with raw papaya pieces.
Apply on tan skin or uneven skin.
4.Cucumber and Lemon Juice
This face pack is the most hydrating face pack which helps to clean your skin in a cool way. This pack will be reduced reduce inflammation of the skin and helps you to brighten.
Ingredients: 1/2 Lemon juice and cucumber
Grate the cucumber and take it in bowl keep this paste in the refrigerator for a 1 hour.
Take a cucumber and add lemon juice and apply on uneven skin.
Leave it on for about the next 15 min and then remove with warm water.
5.Tomato Pulp
In your kitchen tomato will be the first most common ingredients which adding taste into your recipes in the same way, the tomato will give you nutrients for skin mainly for oily tanned skin.
Ingredients: 1 tomato (pulped)
Take tomato pulped and apply it on tan skin.
Let it dry for 10 min and then take off with cotton and rose water.
Uneven skin becomes the biggest problem for today's generation. This is the most common and efficient remedies use for uneven skin tone.