For those who believe in leaving everything till the last day,it's time to catch on some early valentine's day feels so you can have enough time on your hands to plan that stupendous valentine's day,your partner very well expects and deserves.Since valentine's day comes as a reminder for things left unsaid,for the actions that needed a bit more appreciation,for the times when you went astray but love brought you back home,it needs to be given it's share of acknowledgement,and what's better than spending the day pampering your partner with sweet lil. tokens of love,to pump up the romance and show him/her,how much you care.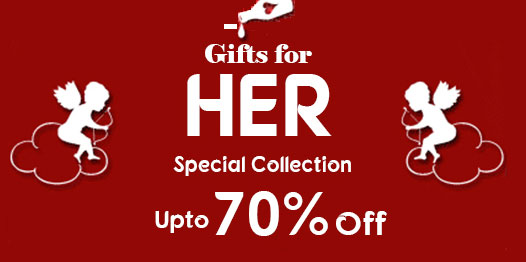 Though who knows it better than you about the likes and dislikes of your partner and the kind of couple you both are,but there are things that irrespective of person's choices can boost your mood,levels of estrogen/testosterone and make you feel loved.
Here's a list of sweet nothings that need no second thought,cos it's now or never:
How to surprise your boyfriend on valentine's day ?
Look for the "how to" guide for it!!Just kidding.The problem with valentine's day is that since there are no hush hush tones about the day,the legit expectations related to this day,makes it difficult to plan a surprise. But nothing is impossible for someone who has given her heart to it,so all it requires is some full proof planning and a heart full of love.A very important expect that many seem to miss is that even though men try to act all mature and try to tell you how valentine's day is so cliche,they too are human after all,and who doesn't like to be pampered with gifts and surprises,so howsoever they try to portray that gifts and stuff are for boys not men,deep in their heart they still want to be caught off guard.
So here's a list of suprises you can plan for the person who is your backbone,the twinkle of your eyes,the go-getter,the one who's arms seem to melt you in oblivion,cos there's nothing better than doing something for someone you love:

Start the day with some action in the sheets,you know it's on the top of his list of and you know he want it.Then why not suprise him,when he is least expecting.As for you know,how a good hot coitus secretes hood hormones,so gear yourself for truckloads of compliments coming your way and a big grin on his face.
For couples who still find it awkward to reveal the wild side of themselves infront of their partner,a humble breakfast in bed too can act as a catalyst.He would be surprised to find you sitting next to him,stroking his hair the first thing in the morning,with a warm breakfast smelling right behind.Let's all accept it, these gestures can fill anyone's heart with tonnes of emotions.
Garnish the breakfast with love and a rose, lethal enough to even turn his cheeks pink.
No,we haven't forgotten those who are separated by distance but can still feel the other person's heartbeat. For couples who can't be together on valentine's day because of work, the courier boys become the messenger of love.With so many online portals exercising their wits to come up with a new way of offering romantic valentine gifts for your love, it has gotten quite convenient to send flowers, cakes, chocolates and plushys to someone's desk at work. For those who like to do things with a twist, a box full of assortments such as muffins, cakes, plushy, some office accessories, a picture frame of you both for his cubicle and a note from you can work wonders all day along,so if you are getting calls from him every half an hour for the rest of the day,don't complain that we didn't warn.
If he's not a school goer or a collegiate, it's quite a common knowledge that he may or may not get an off from work for valentine's day. In any case,if time allows and he's not dead tired from work,you can plant his gift somewhere which needs exercising the brain,leave clues everywhere and let him track his gift like an adult version of a treasure hunt.And for a gift,you don't have to go with the conventional ones,since ties,shirts and perfumes seem like gift ideas for the people from past,twist it and you will find him even happier or maybe hornier.From personalised whiskey glasses and poker set to kinky sex toys,beautifully wrap anything which you feel can seal the deal.
Searches related to How to surprise your boyfriend on valentine's day
romantic valentines day ideas for him
valentine's day surprises for girlfriend
romantic ideas for valentines day
valentine day surprise for husband
valentines day ideas for boyfriend
valentine surprise walkthrough
creative valentines day ideas for him