Pants! It is a word that is ruling over every woman's heart. It is a kind of bottom wear that is perfect for every occasion. A right pair of pants helps your body look flattering. And that's the reason why so many different types of pants available in the market. You will feel versatile in it if you will pair it with the right top. From a formal look to a casual look, you can achieve everything from this attire. So do you want to know more about pants for women? Here are 8 options for you.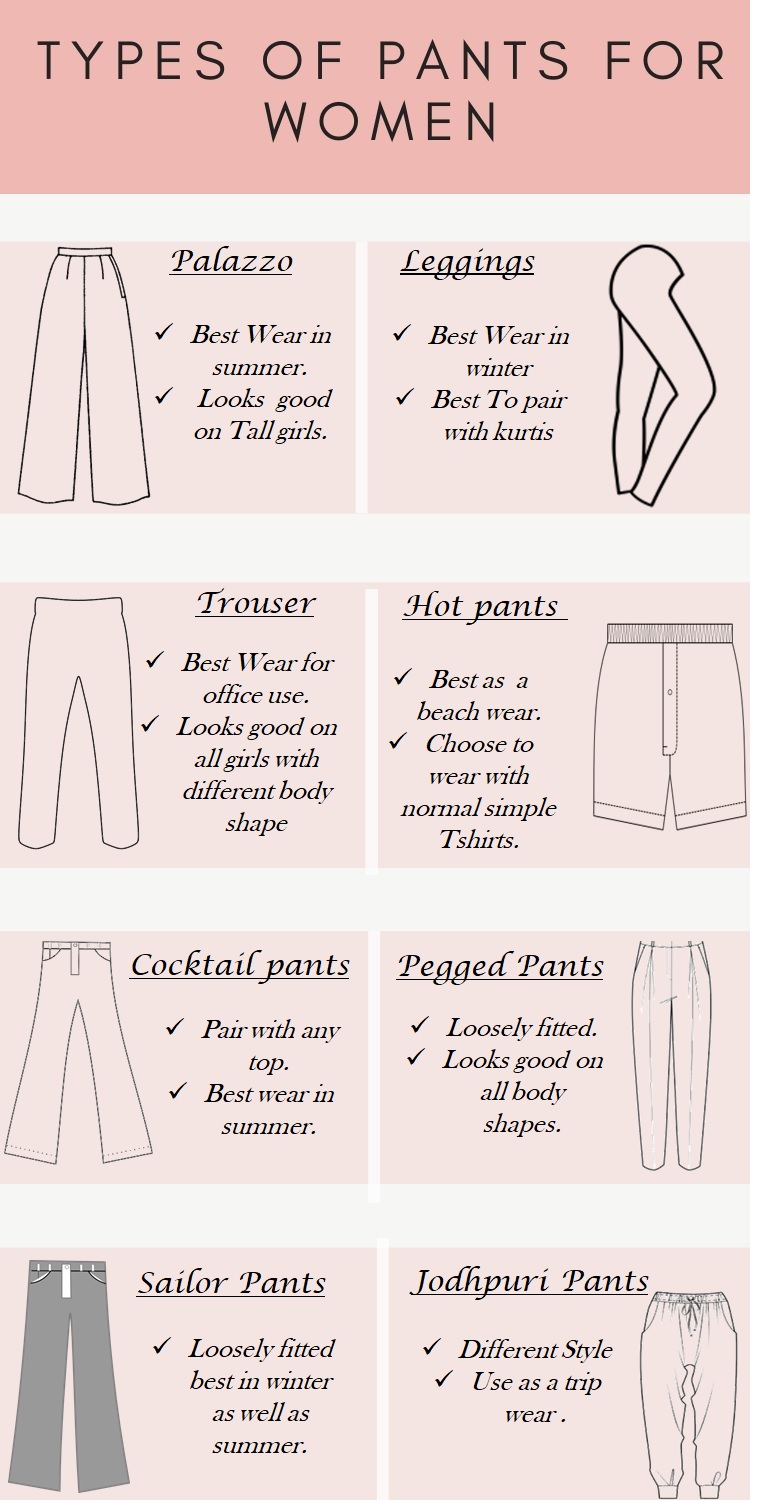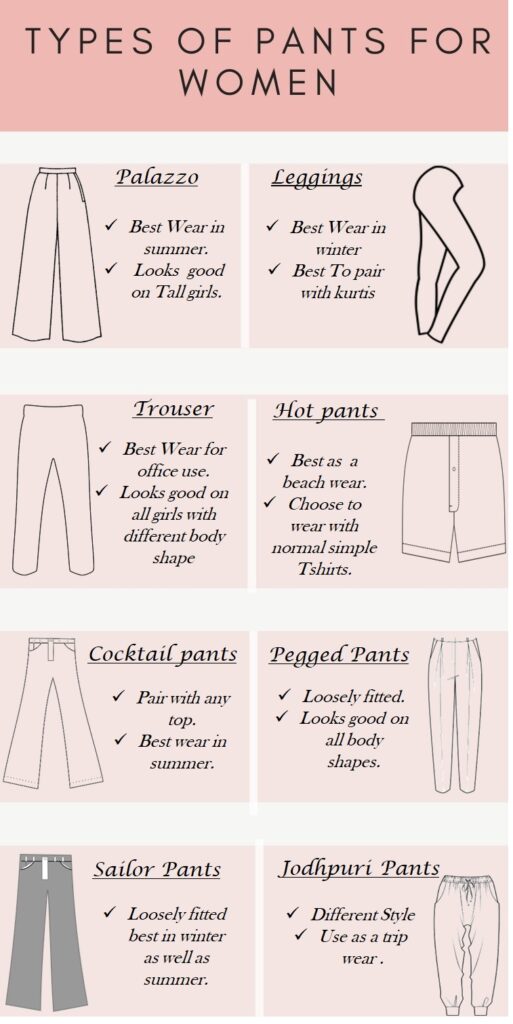 1.Palazzo Pants
One of the formal type pants styles is palazzo pants for women. It is one of the trendy and funky options that women prefer for normal use also. It usually comes with a wide-legged style and has flared in it. It is extremely trendy and helps the women to pull it off easily.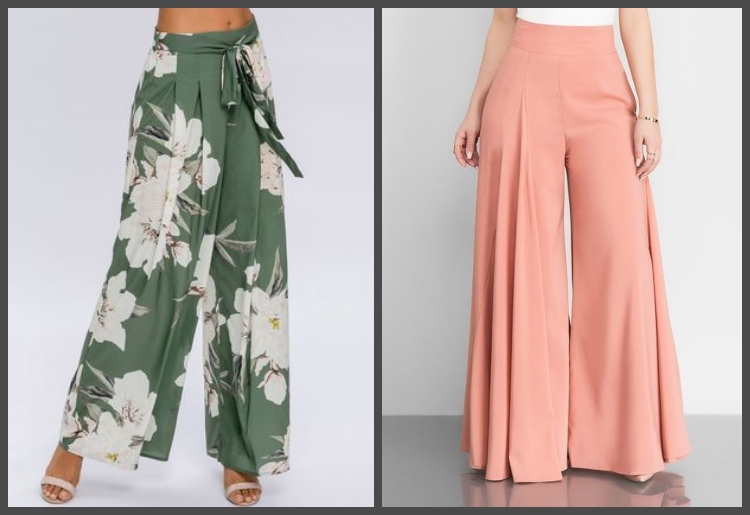 There are no two ways that will help you shine in the public. For a better look, you can get it with the slit. T-shirt, Tops and shirts, all look the best with these pants for women.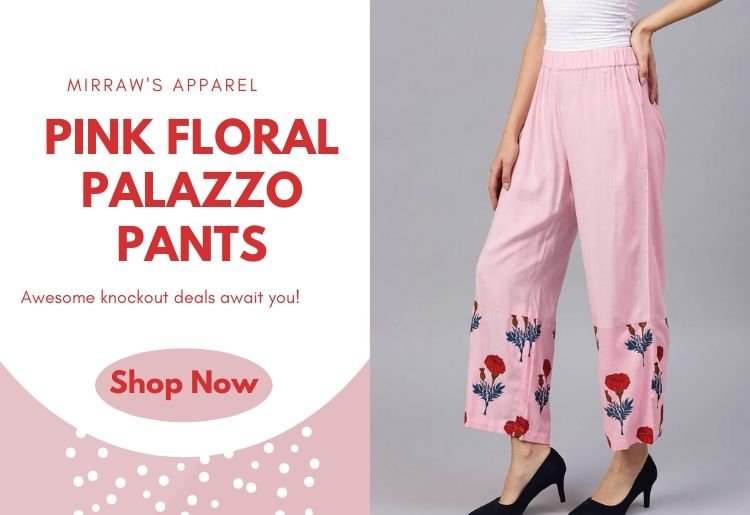 2.Leggings
Leggings are the pants for women that can never go out of fashion. It is extremely comfortable and helps you show your skin in the best way. You can find so many different patterns in it, so you can choose the print as per the top. From formal prints to traditional prints, there is also in the market. You can choose whatever makes you look glamorous. Just make sure to pick the best for yourself while keeping the design and size in mind.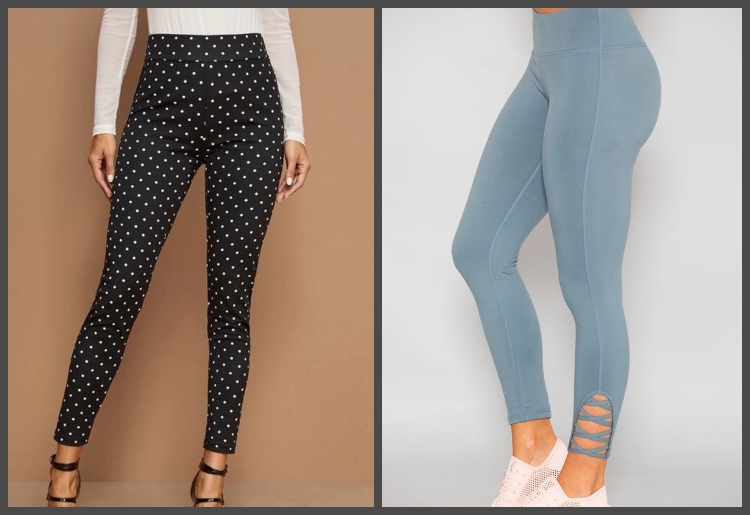 3.Hot Pants For Women
 As the name suggests, the hot trousers help you to looks hot. These are short shorts that are worn with a top. These are tights and smaller and found in many different fabrics. These were launched in 1960 and since then, it has become very famous. You can easily flaunt your legs and buttocks with these kinds of tousers . The best part is that you can find jeans effect or prints with these pants. So get them to make you look like a fashionista.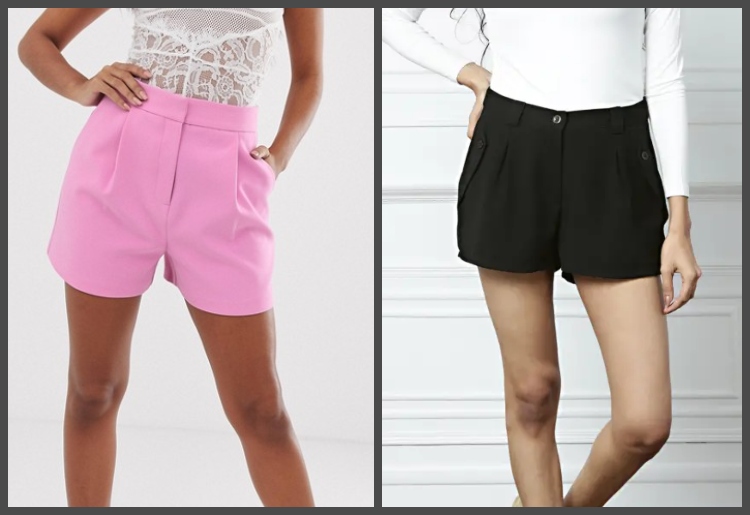 4.Trouser Pants for Women
 The trouser trousers are the most-preferred style that gives you a perfect formal looks. These are found in so many different patterns and you can flaunt your body shape in the most elegant way.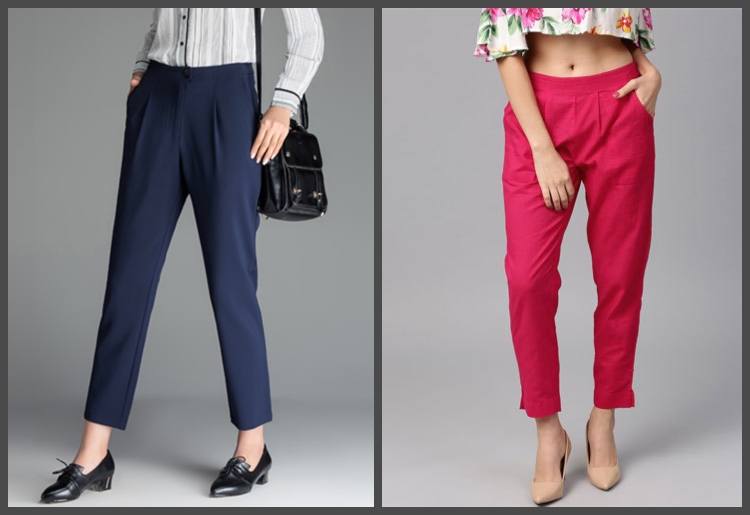 Additionally, you can also go for semi-formal trousers and wear them to parties. Just make sure to never mix the formal and semi-formal trouser tousers . These will gives the best with the belt so always carry the same with it.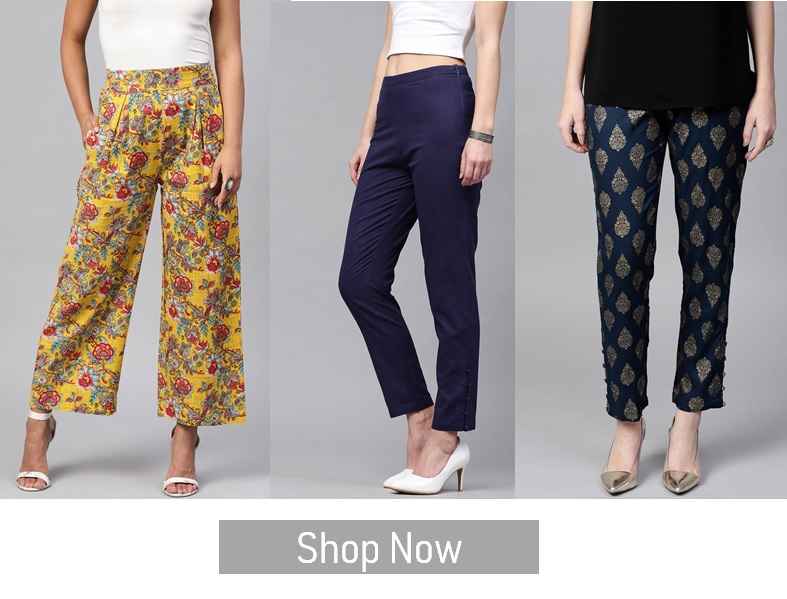 5.Cocktail Party Pants for Women
Some bottom wear are specially designed for the cocktail party glance and cocktail party tousers are one of them. These are the hybrid bottom wear that gives an illusion of a skirt and pants for women. It is loose and surrounding and gives the chiller vibes. You can find many different fabrics in it and each of them will help you to glance the best. With a dressy top, it will help you shine. So get the bright cocktail party bottom wear for this season.
6.Pegged Pants
The pegged bottom wear have the trouser cut full in the waist and thigh area. These are taper at the ankle and give the harem and ankle tapered bottom wear vibes to your outfit. These are room at the hips and usually help you to highlight your ankle. So get the perfect pair of heels with these tousers and shine in it. The 80s vibes of this bottom mear will take your heart away. You can find it in any print or color as per the occasion.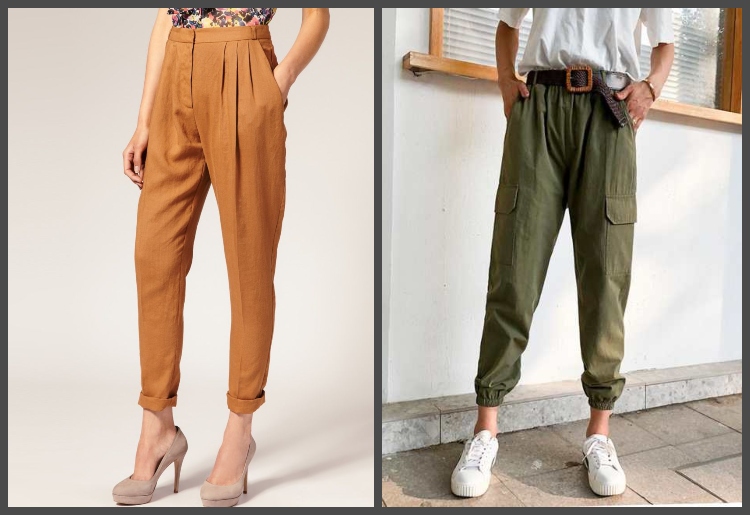 7.Sailor Pants
The sailor bottom wear are again coming into fashion and they have the retro vibes in it. The ship sailors used to wear these pants, but now, these are gaining a lot of popularity among women. These are high waist and loose and straight when they go down. Most of these pants for women have buttons on the front side. You will admire the professional as well as navy men's vibes of these bottoms. Get it for formal as well as a casual look.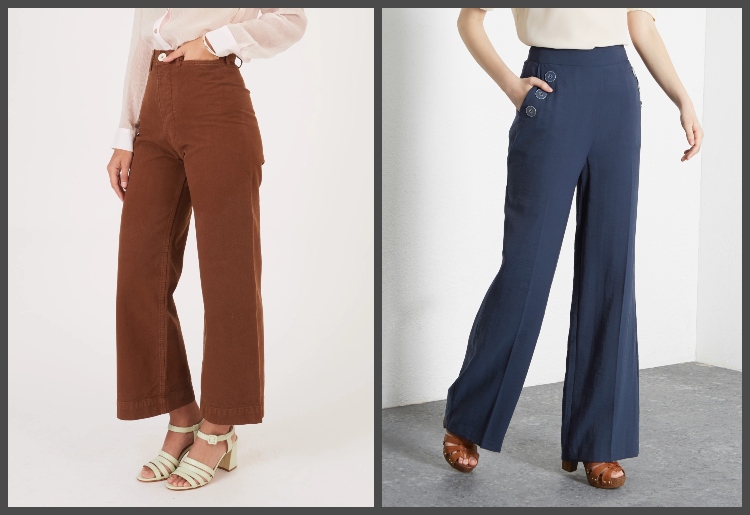 8.Jodhpuri Pants
The Jodhpur is a city that originated in Rajasthan. These are the long tousers that go tighter when they go down. Actually, the whole area below the thigh is tighter. It's flare and fit looks will take everyone's heart away. You can prefer them in the hot climate. The free movement of these tousers will help you look royal. You will feel stylish and pretty when you will wear these pants with the fitted top.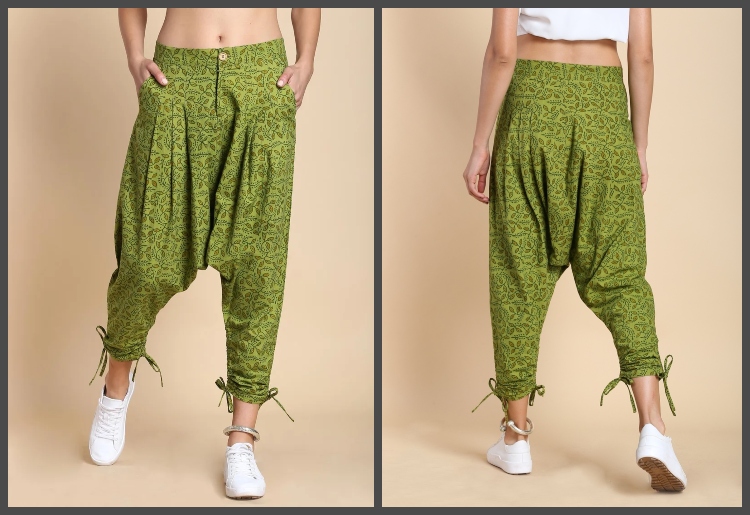 These are the trendy types of bottoms that will help your outfit glance amazing. You can choose whatever grabs a lot of attention. Just make sure to choose something as per your body type. So don't think too much and get the perfect tousers for yourself and feel comfortable, confident and expressive.