The swimsuit is classic attire that is worn at the time of swimming. People wear it when they engage themselves into water-based activities or water sports. With time, the normal basic swimsuit has upgraded itself into something more classy and trendy. There are many different designs found in it. Do you know why? It is because every woman is different and has different preferences. From one-piece to a two-piece, there are so many options. Even women can choose their sleeve and bottom design. So here is a list of swimsuits that can never go out of fashion. Have a look!

1.High-Cut Bottoms Swim Suit:
The High-Cut Bottoms has a unique design and looks amazing in the swimsuit. It is all about the 80s and 90s fashion and helps in highlighting your hip bone. Additionally, they make your legs look really long, so someone who has the short legs can go for it. The elegant and revealing look from this swimsuit will make your life easier. You can get with tropical print for a better effect.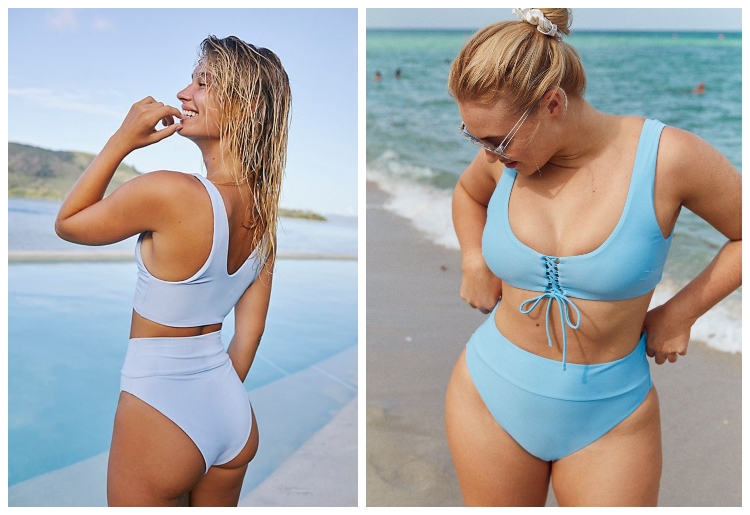 2.Wetsuit:
One of the covered and most sophisticated types of swimsuit that has a silhouette design. Most of the surfer use to wear it. It comes with the turtleneck top and boyshorts connected into one piece. It is taking everyone's heart away. You can choose the length of the shorts as per your comfort. Also, many color options and patterns available in it. From snorkelers to wakeboarders, everyone can go for it.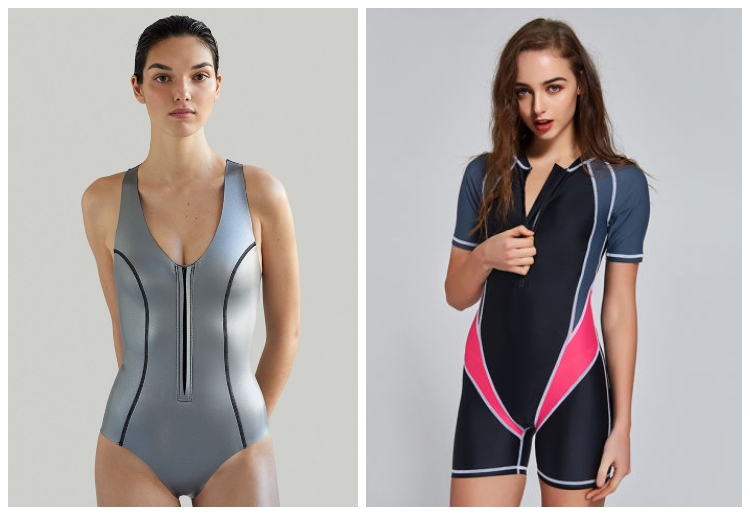 3.Monokinis:
Monokinis is a combination of one and two pieces and looks cool on everyone. It reveals a lot of skin and makes you look hot. It is equivalent to the lower half of a bikini. This comes with a brief or close-fitted bottom connected with a thin strap top. These can never go out of fashion. The best part is that you can choose its design as per your choice. From sleeves to sleeveless, everything is found in the market.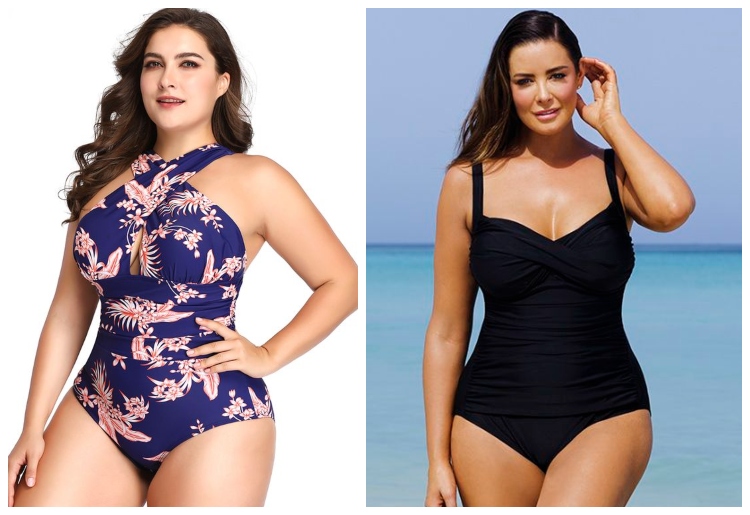 4.One-Piece Swim Suit:
As the name suggests, the one-piece swimsuit is very covered. Here, the top and bottom are connected with each other. The bottoms are found in many different designs, so you can choose something as per your comfort. Additionally, from straps to strapless, there are so many designs. From slimmer to healthy women, everyone can go for it.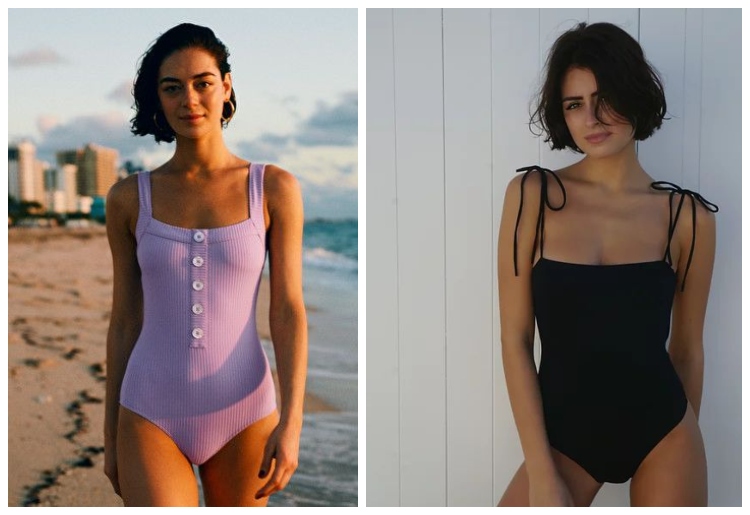 5.Sport Swimwear:
If you are more into shorts and need something that holds your body in the best way, then simply go for the sport suit. It is covered most elegantly and you can go for any activity after wearing it. There are no frills or muss, it is sophisticated and simple. It can stay in place. And there are no such rules that you can't play with its designs, as whatever you want to wear, the choice is totally yours.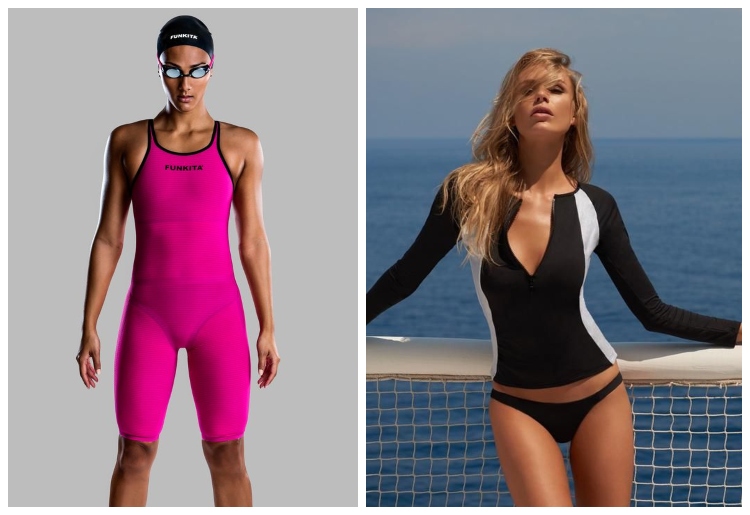 6.Tankini:
Tankini is a kind of swimsuit that has two-pieces in it. The top of this bathing suit is covered and helps you feel comfortable. It will not reveal your belly and makes you feel versatile. You can choose any kind of bottom with it. The matching pair will look the best. And if you feel that you can't play with its design, then try playing with sleeve designs. There are many types of patterns available in it, so don't worry about not getting the right design.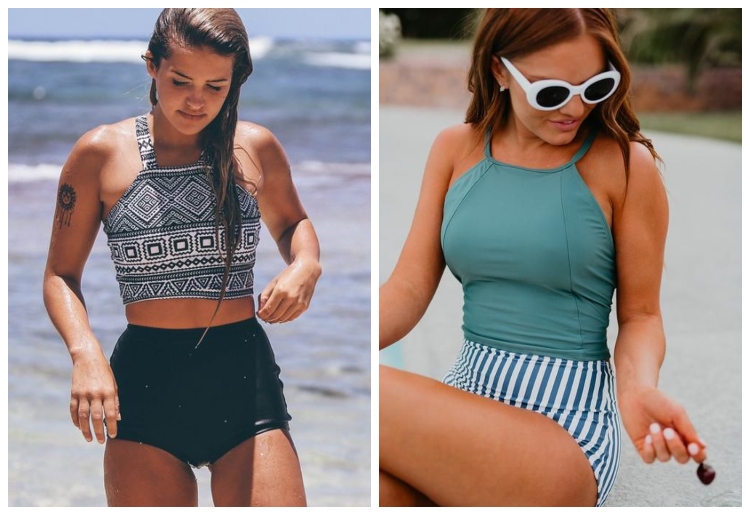 These are some most-preferred and comfortable types of swimsuit for women. But when you are choosing the right wear for yourself, it becomes very important to keep some points in mind. Have a look:
• Size matters: You must choose it in the right fit, i.e. not too tight and not too loose, as the water will stretch them out over time.
• Cleanliness: The bottom should hold the body in the best way and maintain cleanliness.
• Versatile with crazy patterns: Maintain a balance between versatility and patterns by getting a not too revealing swimsuit but getting it in the crazy patterns.
• Stay classic: If you want your swimsuit to look trendy for a longer time, then go for classic designs. As the patterns come and go, but classics always look trendy.
• Be confident: Always choose a swimsuit that makes you feel the best. It should be easy to carry.