Beauty is the power and makeup is something that enhances the beauty; this is a secret of beautiful women. But sometimes unknowingly every woman happens to make blunders with her makeup. So, to avoid a bad mascara, or uneven face complexion, and many more uncertain mistakes, we tried our bit, to help you all to avoid this top 10 makeup mistakes. Avoid these mistakes and make yourself look gorgeous, the next time you try your hand in makeup.
Mistake 1 Wearing wrong shade of foundation:
It is important to wear foundation that gels with your face skin, but most of us make the mistake of buying foundation shade that we tried to back of our hand. According to the famous makeup artist Ellis Faas, she suggests to choose two shades that come closest to your skin tone, then apply each of them to your jawline, and then go outside to natural light and look in a mirror. Find which would look flawless on your skin and then you are good to go.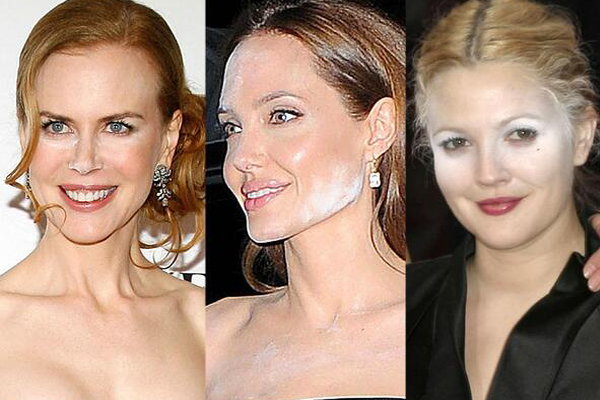 Mistake 2 Applying makeup on dry skin:
Never ever apply makeup over your dry skin, it might turn horrific. When you apply on dry skin, you might not let the foundation to blend into your skin. So, it is advised, to exfoliate your skin once a week and get rid of the flakes and dryness, after this it is must to moisturize your skin.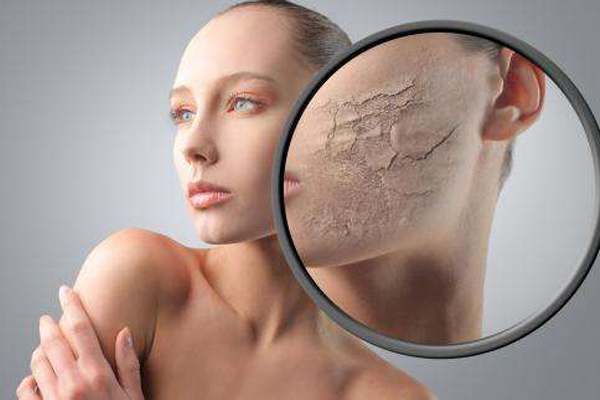 Mistake 3 Ignoring your eyebrows:
Eyebrows make your face look beautiful, so it is essential you go to the salon and get expert advice on which eyebrow shape will look the best for your face. Keep maintaining the same style and it is best to avoid tweezers as it might make your brows too thin. So maintain your brows for enhancing your beauty.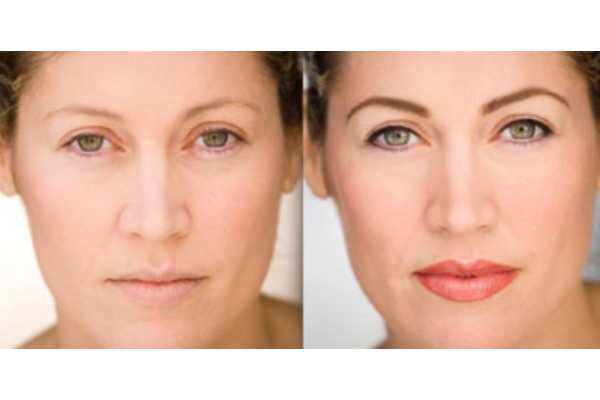 Mistake 4 Applying Matte Lipstick on Dry Lips:
Even lips have dead skin, which needs to be removed by exfoliation. Hydrate your lips by applying lip balm, or even you can try home remedies like honey with sugar. So, when you apply matte lipstick on dry lips, the lipstick would look uneven and definitely you wouldn't want that. Make sure you choose lipstick shade that goes well with your skin complexion. Matte is in fashion these days, so you can buy them, but make sure you keep your lips unchapped and hydrated, so when you take a selfie, you give a flawless pout!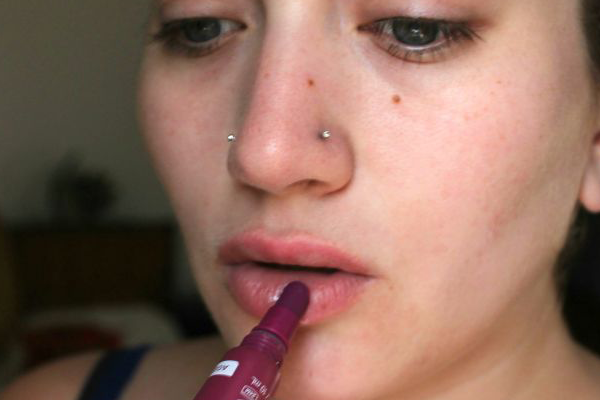 Mistake 5 Wearing Darker Lip Liner:
This is another blunder, which we all often tend to do. Many of us would have heard or read somewhere that wearing a darker shade lip liner will make the lips fuller, but actually it is no more in fashion. Hence it is better to use same palette lip liner as that of your lipstick, so that it blends well with the lipstick.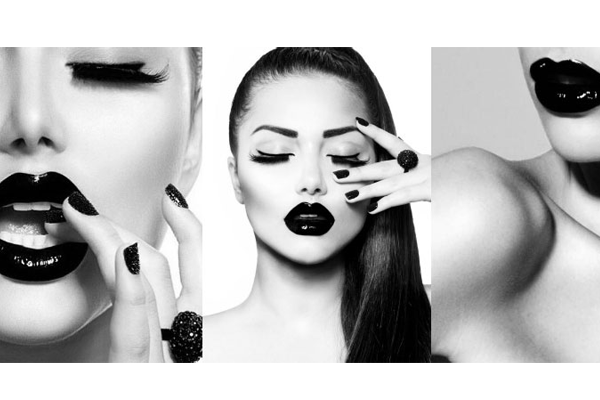 Mistake 6 Over Powdering:
It is such a common and unknowingly done mistake, over powdering your face which looks shabby and bad. Over powdering the face can happen when you apply makeup in dull lights, or could be the excitement of applying makeup. Two solutions for this mistake, either you can apply makeup in bright lights and save yourself from over powdering or you can try a light mist spray that can light up your skin and make it look dewy.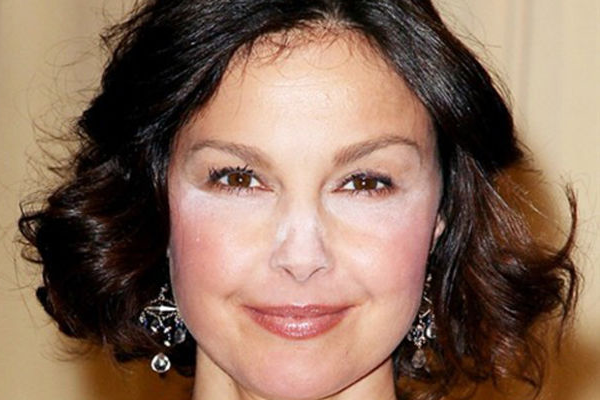 Mistake 7 Using Pencil to your Eyebrows:
Many makeup experts find penciled eyebrows weird and not so happening makeup art. If you are in love with B town actress, Deepika Padukone's eyebrows and crave to have your eyebrows just like them, then makeup stylists suggest to highlight the eyebrows by using a thin, angled brush with thin strokes. This will make the brows look great and avoid a messy look.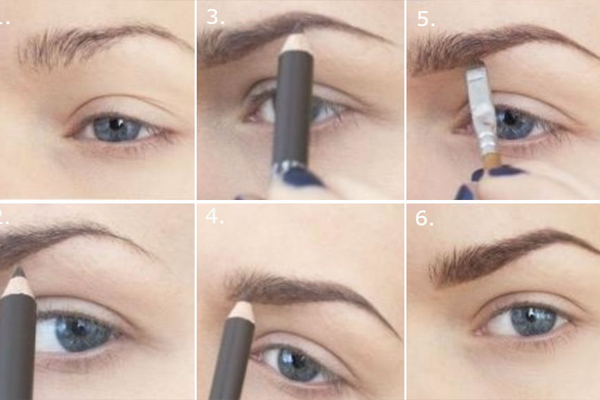 Mistake 8 Too much of glitter:
All that glitters is no good for a perfect makeup. Shimmering your eyes is a nice option, but if you are trying to look young, then it is best to avoid glittering eye shadows, these glitters will reflect light and highlight the lines around your eyes and cheeks.So it is wiser to avoid this, but if you love them, then a little of shimmer wont do any harm,  just dab it at the corner of your eyes.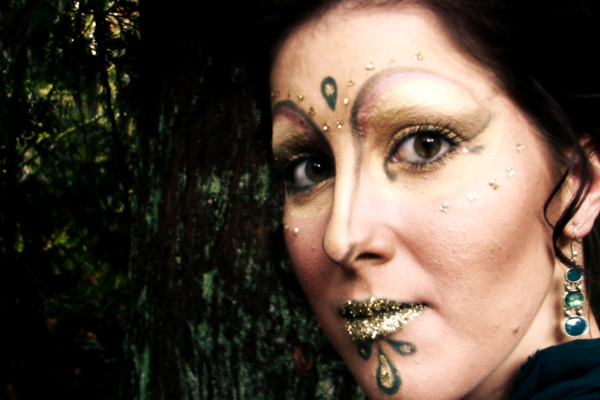 Mistake 9 Wrong Shade of Blush:
Every woman must apply a tint of blush to look classy and pretty, yet again women make mistakes by applying wrong shade of blush that doesn't suit their complexion. So wear blush that flatters your skin, as well be smart in choosing the shade such as if you are wearing dark tone lipstick, wear a lighter shade blush, you will look perfect for the evening.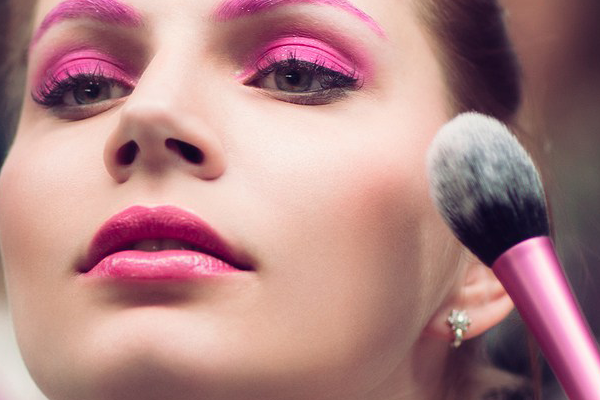 Mistake 10: Over gluing the false eye lashes:
A good pair of eyelashes does give a sensual look, but many women especially teenagers love trying the famous false eyelashes. These add a dramatic look to your eyes, which is much needed when you are out for dinner, party or functions. So while applying false eyelashes make sure you do not over apply the eyelash glue else it might look tacky. So, coat the rim of false eyelashes and wait for 30 seconds for the glue to set else lashes wouldn't stick to your eyes and slip around.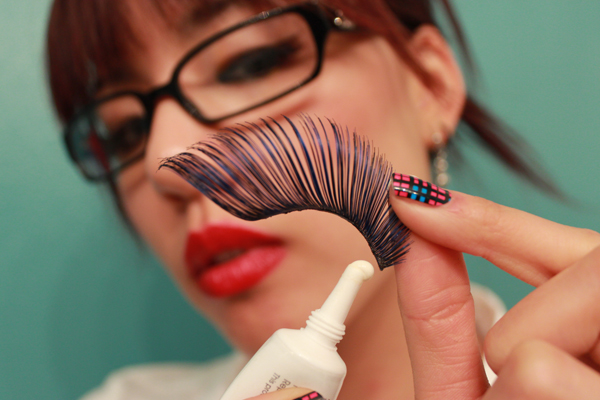 Makeup gives an illusion that makes every woman look splendid. So pretty women, avoid these makeup mistakes and bring a perfect look to your face wherever you go.