Do you love sporting sleeveless dress? Does your dark armpit stop you from wearing sleeveless clothes or are you embarrassed and cautious not to lift your arms? If yes, then you are about to discover hassle free quick ways to quickly remove the darkness of your underarms. The underarm skin is highly sensitive and when your underarms is drenched with alcohol based deodorants, regular shaving, hair removal creams, accumulation of dead skin cells, excessive sweating then the skin gets darker. Sometimes even hormonal disorders or medical conditions lead to the dark underarms. But there is a solution for every problem, infact we have top ten home remedies that will whiten your underarms effectively and gradually.
Potato:
Don't just eat them, but rub them under your arms. Yes, potato has bleaching properties that help in reducing the darkening of the armpits. You can take a slice of potato and rub it on the armpits for 5-10 minutes and wash it off with lukewarm water. Else you can extract the juice out of the grated potato and apply on the dark underarms and see way the mild acidic property of potato whitens your underarms. Do this method regularly for effective result.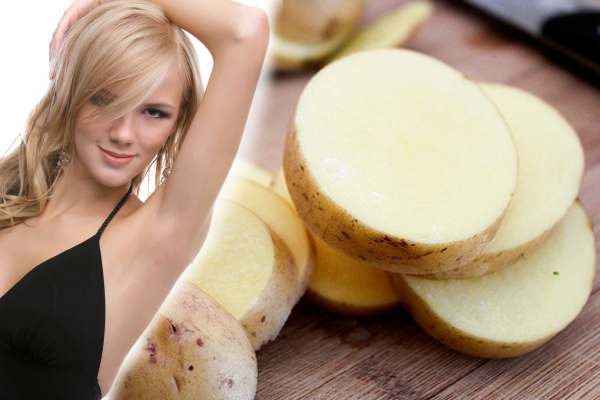 Lemon:
The natural bleaching property of the lemon helps in whitening any part of your body. So, you can use it for your dark underarms, the antiseptic property of the lemon also helps in preventing bad odor of your armpits. All you have to do is take a thick slice of lemon and rub it on the armpits for 10-15 minutes. While taking shower you can even make a paste of lemon with yogurt, honey and turmeric and apply it for 10 minutes, then wash with lukewarm water. As lemon dries the skin, make sure you apply moisturiser after this home remedy.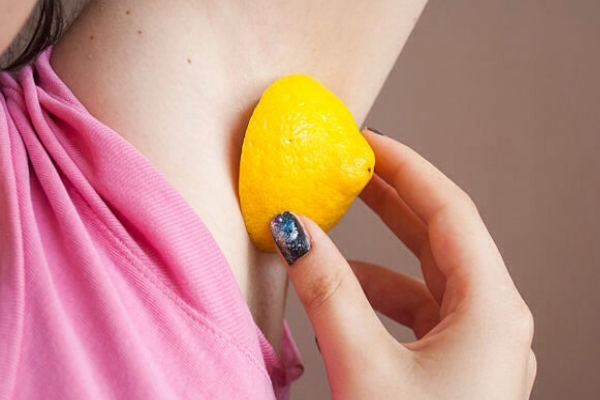 Saffron and Milk:
A pricey way to pamper and whiten your underarms. Saffron has natural property to whiten the armpits, soak a few strands of saffron in milk overnight. Then apply it using a cotton ball on your underarms for 10-15 minutes and rinse with water. Saffron also kills bacteria that create bad odor, hence solving your two problems at a same time!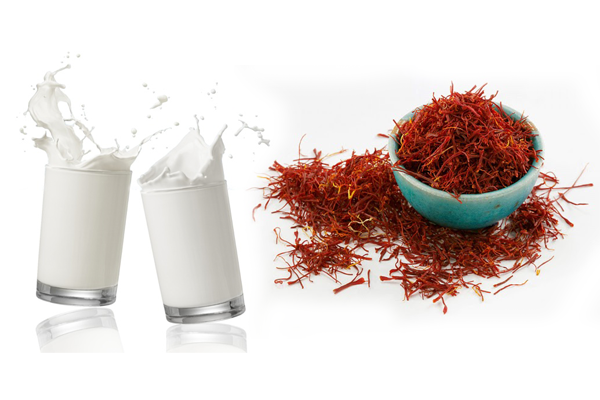 Sandalwood:
Sandalwood will serve dual purpose- whiten your underarms and eliminate body odor. Is that amazing? Now all you have to do is apply the paste of sandalwood under your arms and leave it for 10 minutes, then wash with water. You could also mix sandalwood with 1 tbsp of rosewater for effective results.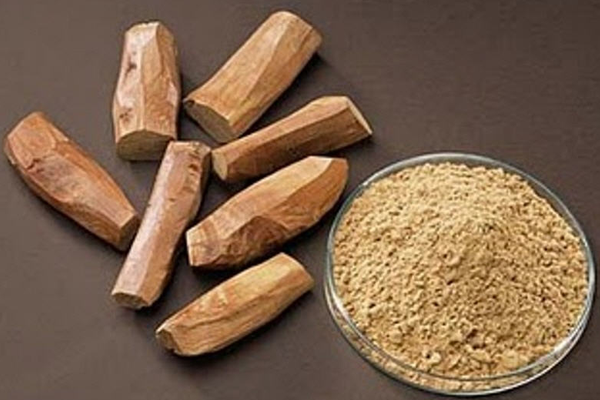 Orange Peel:
The citric acid of the orange peel has the bleaching property that will help you get rid of dark armpits. You need to have patience for this, dry the orange peels under the sun, then blend it and make a paste with rosewater. If you want thick paste you can add milk too and gently rub it on your underarms and wash it when it dries. The dead skin cells are removed in this process and the fragrance of orange, rosewater will give you a good feel. Try this daily for faster whitening of your dark underarms.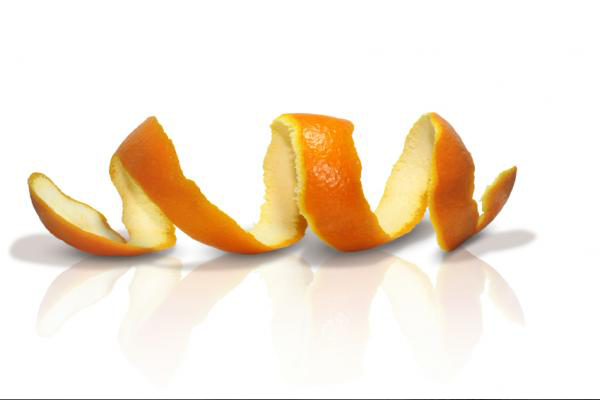 Baking Soda:
Baking soda is filled with goodness. The bleaching agent of baking soda will help you in removing the dark armpits. You can easily make the paste of baking soda with water and apply it on the affected area and leave till it dries, then wash it off with water. This way you are removing the dead skin cells and whitening your armpits.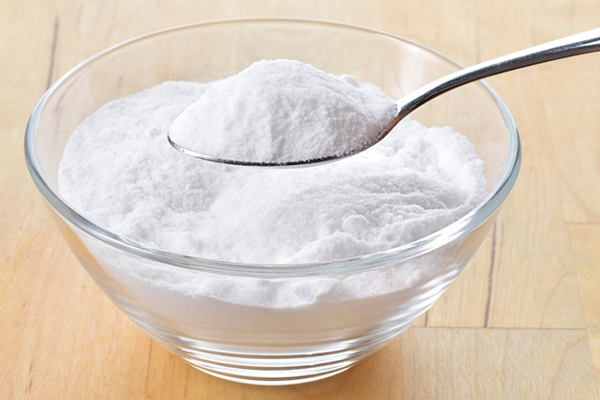 Whitening Scrub:
You can exfoliate your underarms to remove the darkness, scrub your underarms for good results. Brown sugar, honey and lime juice scrub is a natural home scrub you can apply all over your body as skin lightening. Take 3 tbsp of brown sugar, 3 tbsp of honey and lemon juice and mix it to form a thick paste, then apply it under your arms and leave it for 10 minutes. Wash the area with warm water. You can get best results when you exfoliate thrice a week.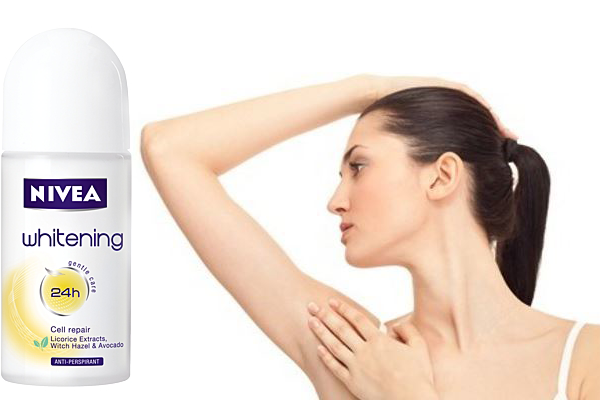 Cucumber:
Yes, just like potato and lemon, you can try cucumber to whiten your armpits. It will lighten the skin and keep it cool too. There are two ways to try this home remedy. First you can slice a cucumber and rub under your arms. Second you can blend cucumber and apply the juice on your underarms or you can combine cucumber with honey or lemon and see the way your dark underarms vanishes off with time.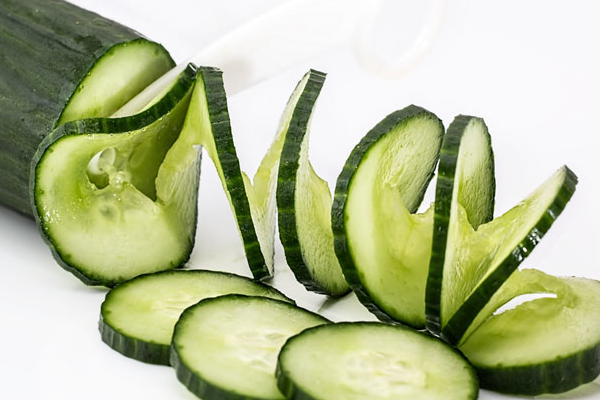 Coconut Oil:
Coconut oil is rich in vitamin E that will slowly whiten your armpits. Before you go for shower, gently rub your underarms with coconut oil and leave it from a few minutes. This way if you bring this remedy in your routine, then you will find drastic lightening of your dark underarms.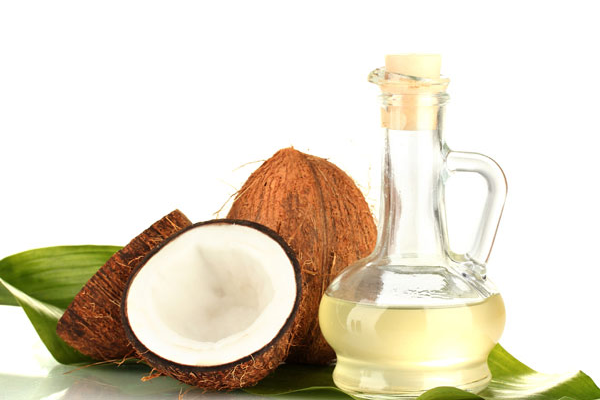 Vinegar:
This is another easy way to get rid of dark underarms. Rub vinegar on your armpits and leave it for 10 minutes for effective results. You can even use apple cider vinegar for faster effects. For removing the bacterias and germs you can mix vinegar with rice flour and apply the paste on your underarms, this way your excessive sweating and dead skin cells would be removed.
These easy remedies will whiten your underarms and you can confidently wear sleeveless clothes. Apart from this avoid wearing tight-fitting clothes that will rub your armpits and make them dark. Also avoid using shaving creams and gels that gradually darken the soft armpit skin and make it look bad. Even shaving with a razor is a big no as you are hardening the growing hair and making it even more darker. The best solution to this problem is to go for waxing. Wax your underarms regularly for exfoliating the skin and for whitening the skin.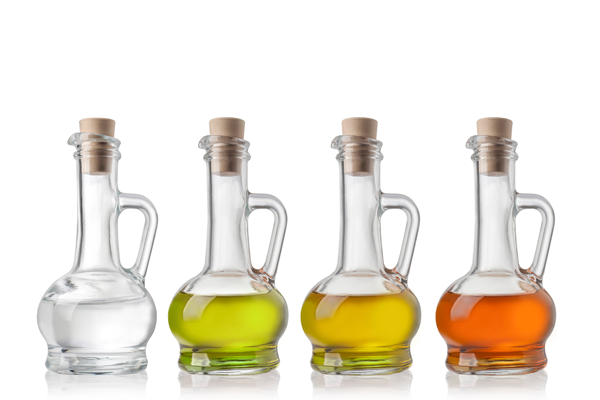 Follow these home remedies religiously and get yourself the freedom from dark underarms. Do let us know which remedy was effective for you.