Fashion is not just a trend we follow, but it is a way of living. Your fashion sense is your way of presenting yourself to world and it says a lot about you. So, when we understand that how fashion defines our personality how can we not take it seriously. It is amusing, cool and fun. So, let us catch up with the latest fashion styles and get engrossed in them while we have some fun too.
#1.Trendy style
Alright! If you have heard this term for you then you probably are the one who follows each and every fashion trend and carries it beautifully. You are were aware of the latest trends and keep on updating your wardrobe accordingly. Fashion magazines and portals are your best friends and you are the fashion diva of your group.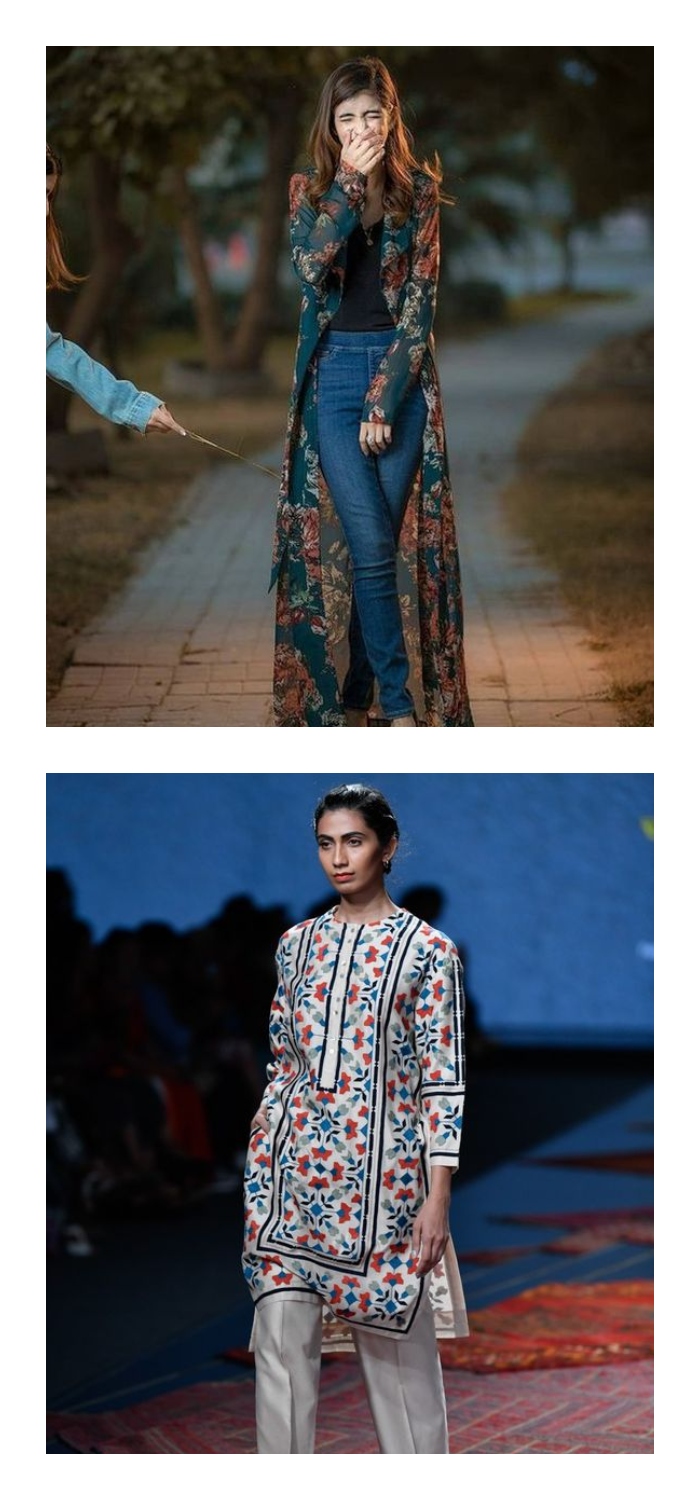 #2. Casual style
This in no way means that you are laid back or do not put thought into your clothes. It is just that you like to dress up according to your mood without making much of an effort. You wear casual clothing that is cozy, comfortable yet very smart. Your style has a sense of elegance and subtle grace attached to it.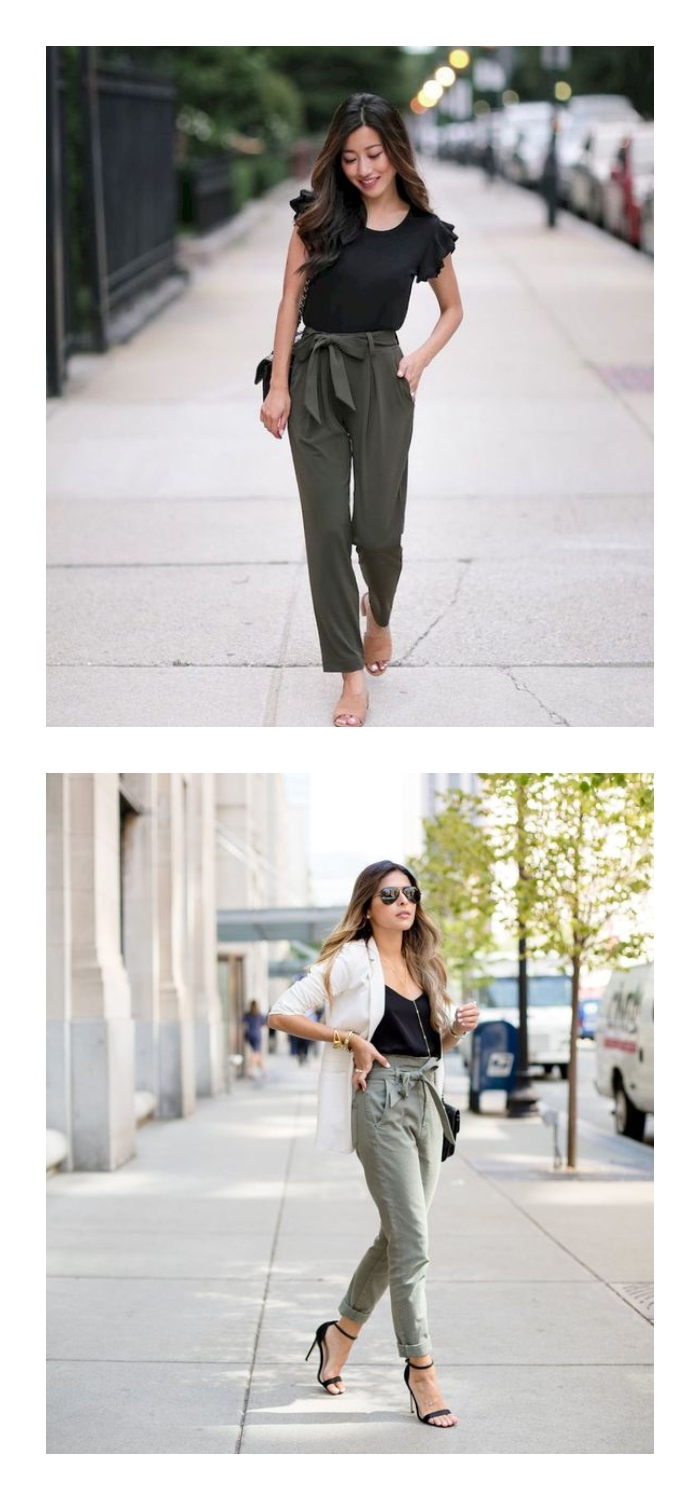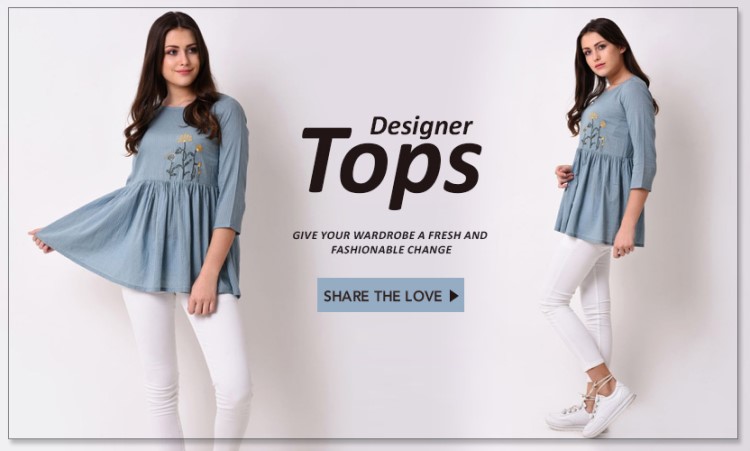 #3. Exotic fashion
as the name suggests, it is something that makes you the center of attention. If you are an exotic dresses you are the life of every event and occasion as people look forward to your dressing. Your style is composed of vibrant colors and intricate embroidery, fascinating prints and standout jewelry that makes you look different and amazing.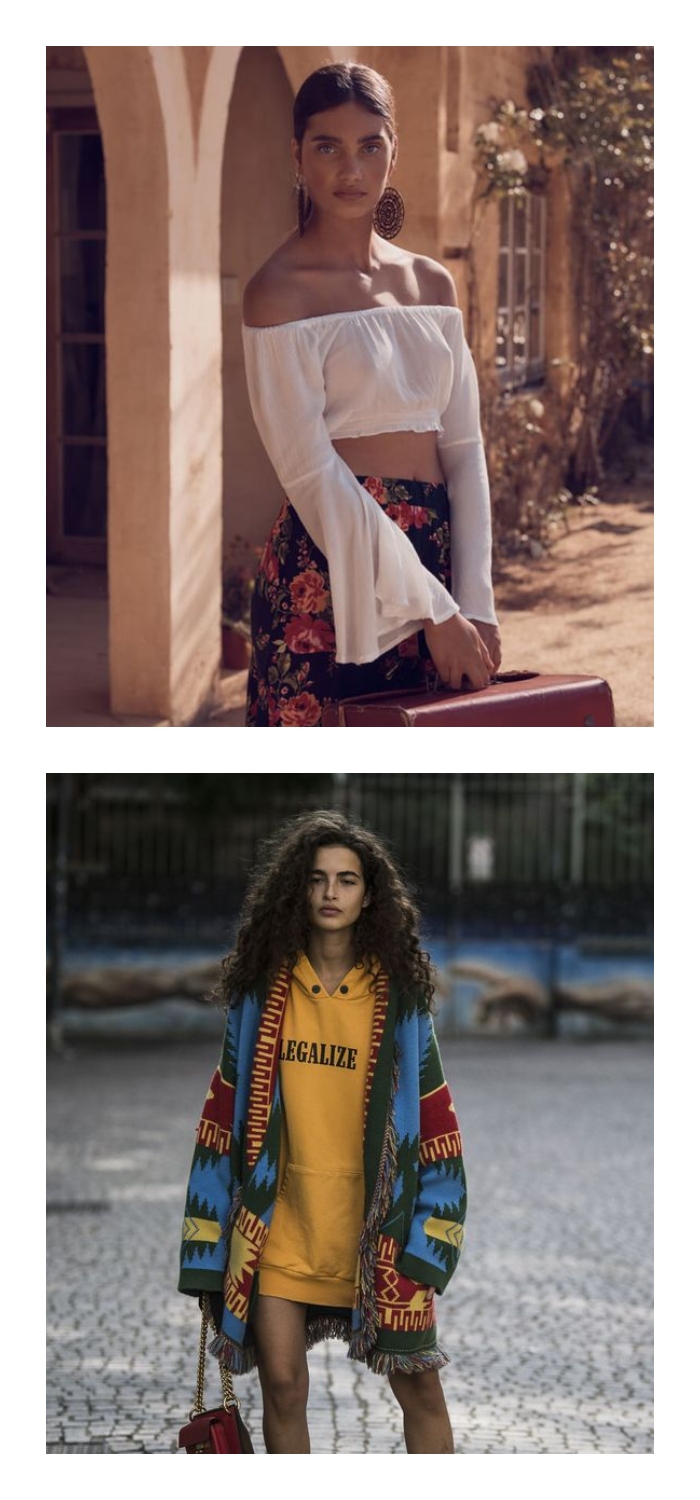 #4. Vibrant styles
This is a loud, bold and confident style of fashion where you literally get eyes on you. This fashion sense has a lot of energy and enthusiasm in it as it is made up of bright colors, loud prints, heavy embroidery, different designs, Goudy fabrics, and a lot of colors. Now, this is the kind of wardrobe that primarily consists of pastels and nudes.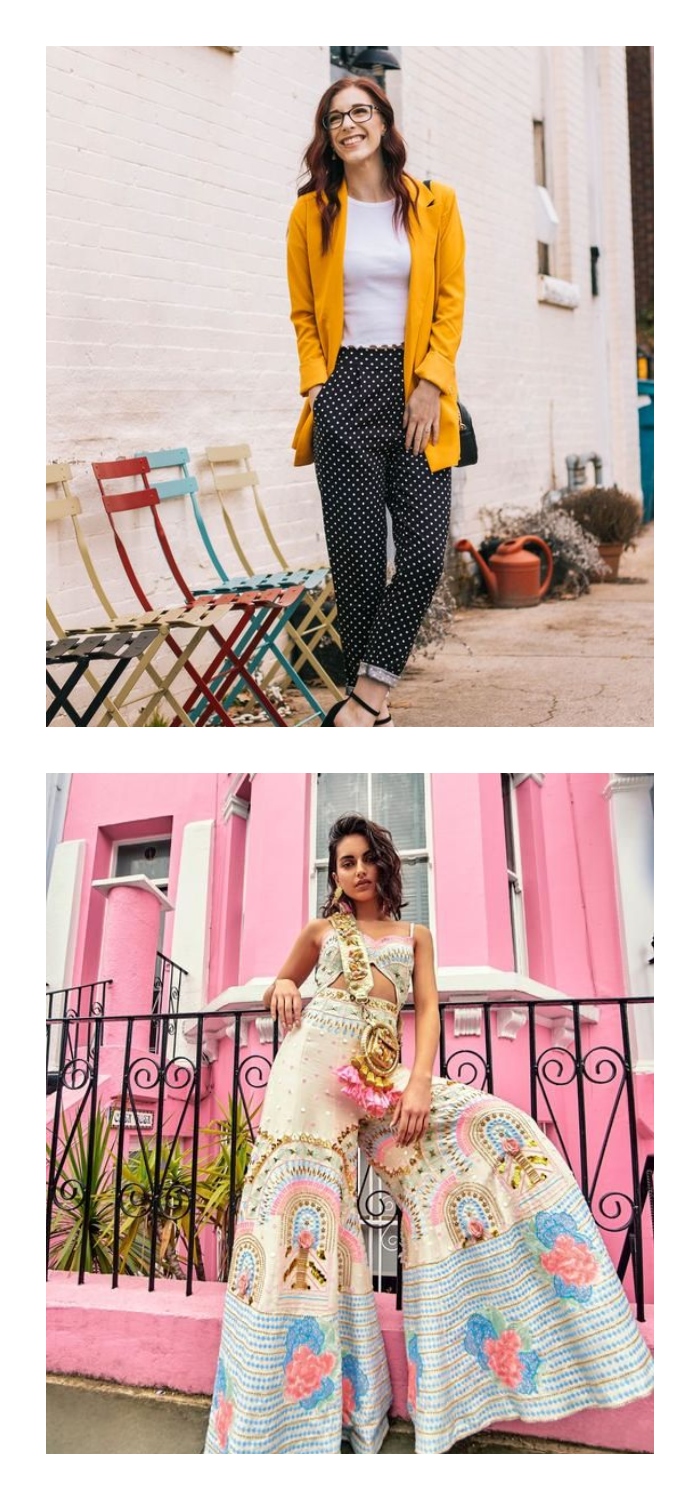 #5. Sexy style
This is a way of dressing where you show a lot of skin and get lots and lots of eyeballs at you. You look sensual and hot. In this style of fashion you wear clothes to accentuate your figure and highlight your bodily assets in the best possible way. For example- miniskirts, body-con dresses, crop tops or low cut tops etc.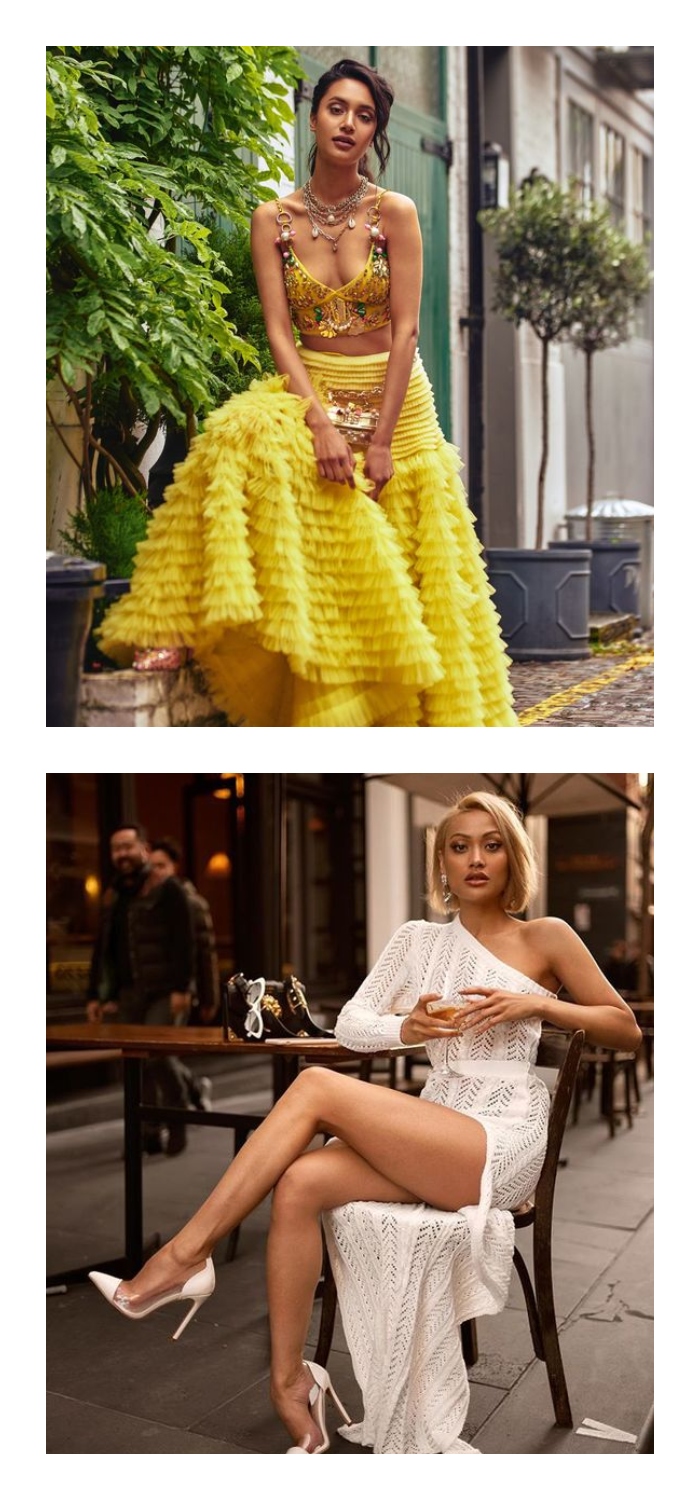 #6. Preppy styles
This is a term for girls who still carry that college look around and pull it off beautifully. So, this college inspired wardrobe has lots of girly blouses, matching collared tees, comfortable pants, sneakers, skirts and tights. Along with that you have the perfect cute accessories like hair bands and matching earrings to go with your look.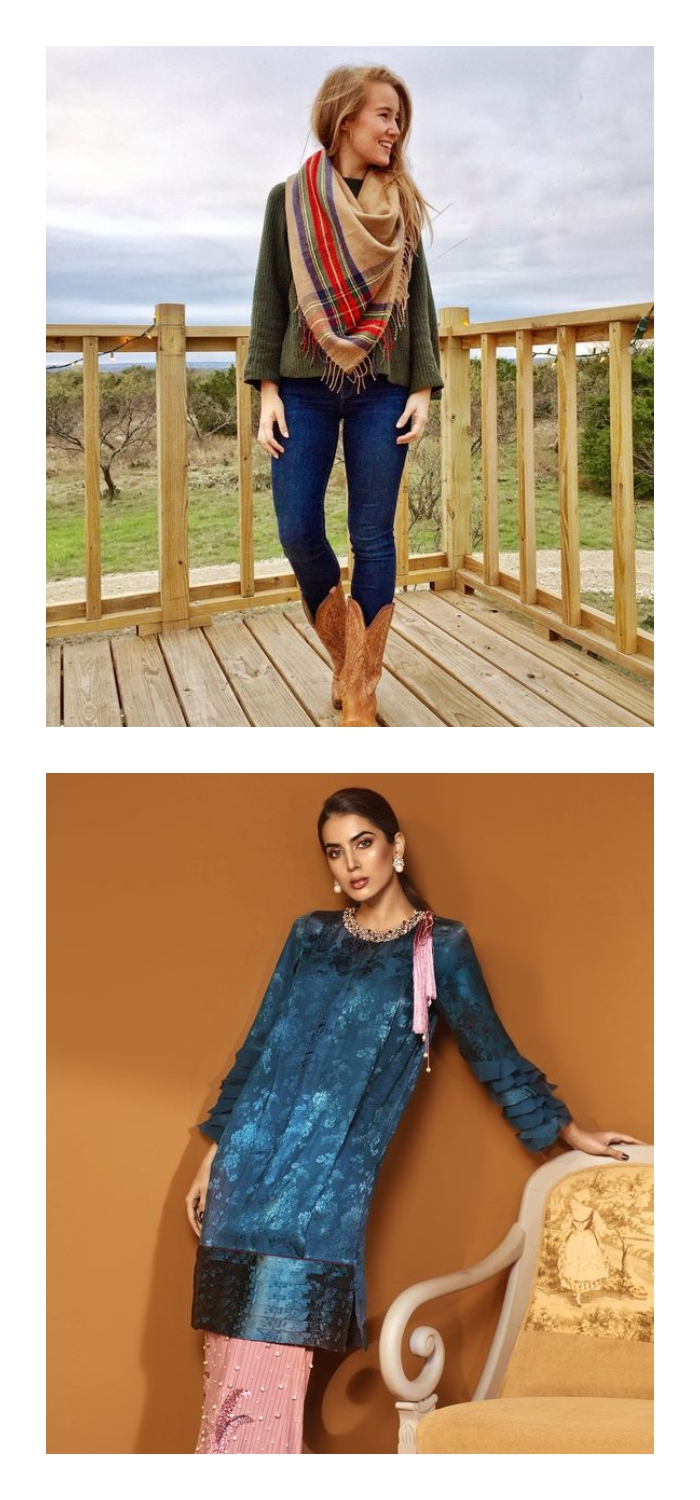 #7. Elegant style
Now this is a fashion style that includes a lot of glam and glamour. You look beautiful as well as every elegant. This means picking the best and the most classy, elegant and tasteful pieces of clothing and accessories for your wardrobe. There is a special focus on classy bags and stunning jewelry. All of these pieces are expensive and intricate and that is what makes this look the most feminine and elegant. So, if you are a perfect combination of sophisticated and sexy, then this is your look.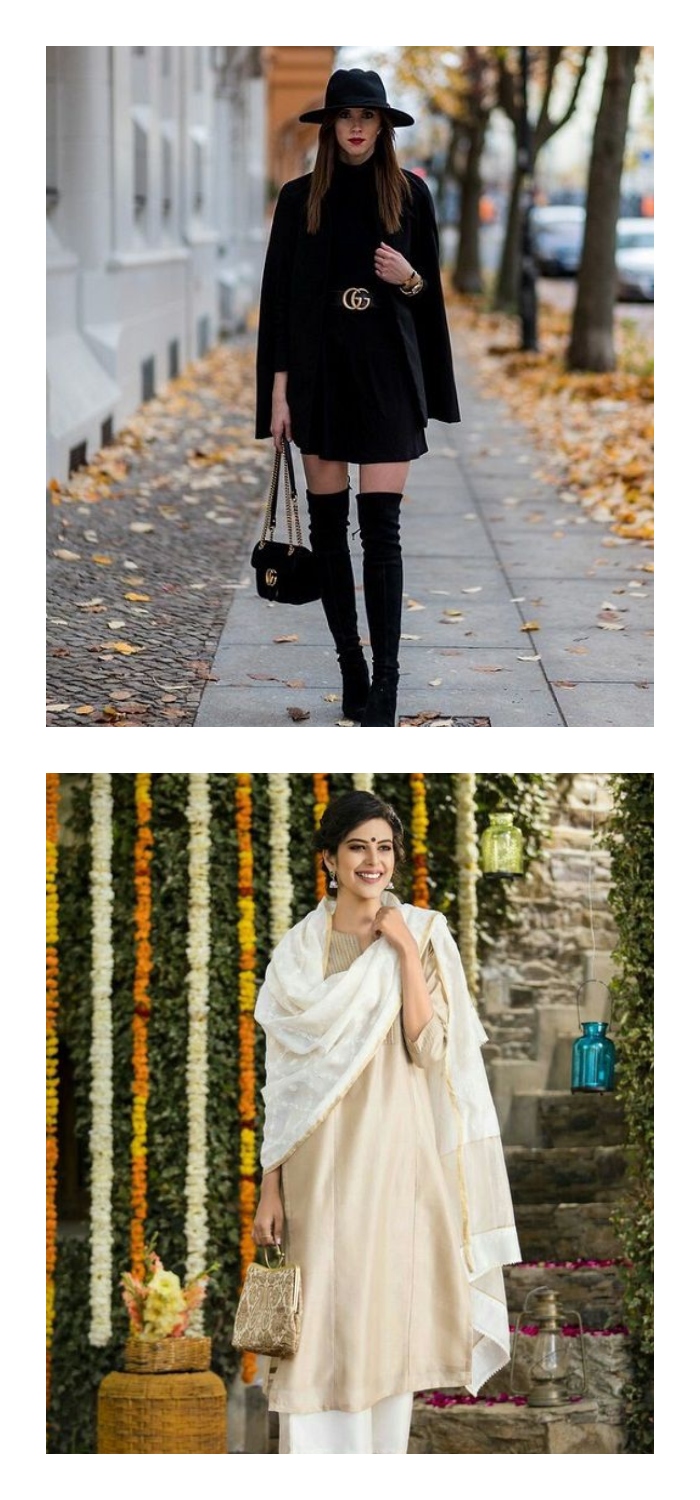 #8. Bohemian style
you must have heard a lot about the Boho pattern but you may not know what exactly it is made of. Well, the boho look consists of a lot of d wild and intricate patterns and exotic textures. This kind of look makes you look quite hippie and gypsy and that is what it stands for. The classic bohemian look has always been a standout thing and is kind of every girl's favorite as the focus is on chains, fringes, and other eye-catching accessories.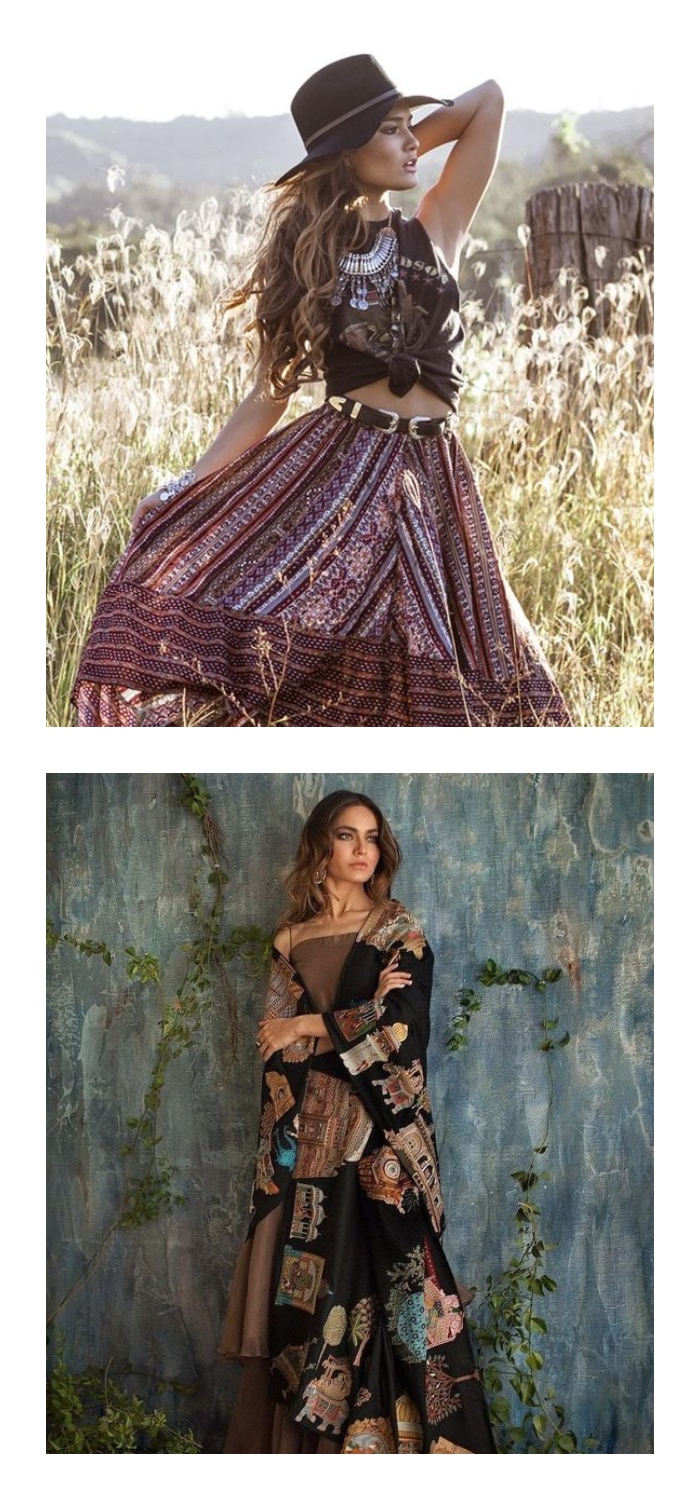 #9. Girly fashion
A fashion style that consists of lots of ruffles, hearts, flowers, bows, ribbons, hairbands, and bracelets is the girly fashion style. To be more precise here we are focusing on the use of pale colors, especially pink and white that are very girly and feminine. This look is very cute and more girly than feminine. The kind of person who wears this look is also adorable and lovely.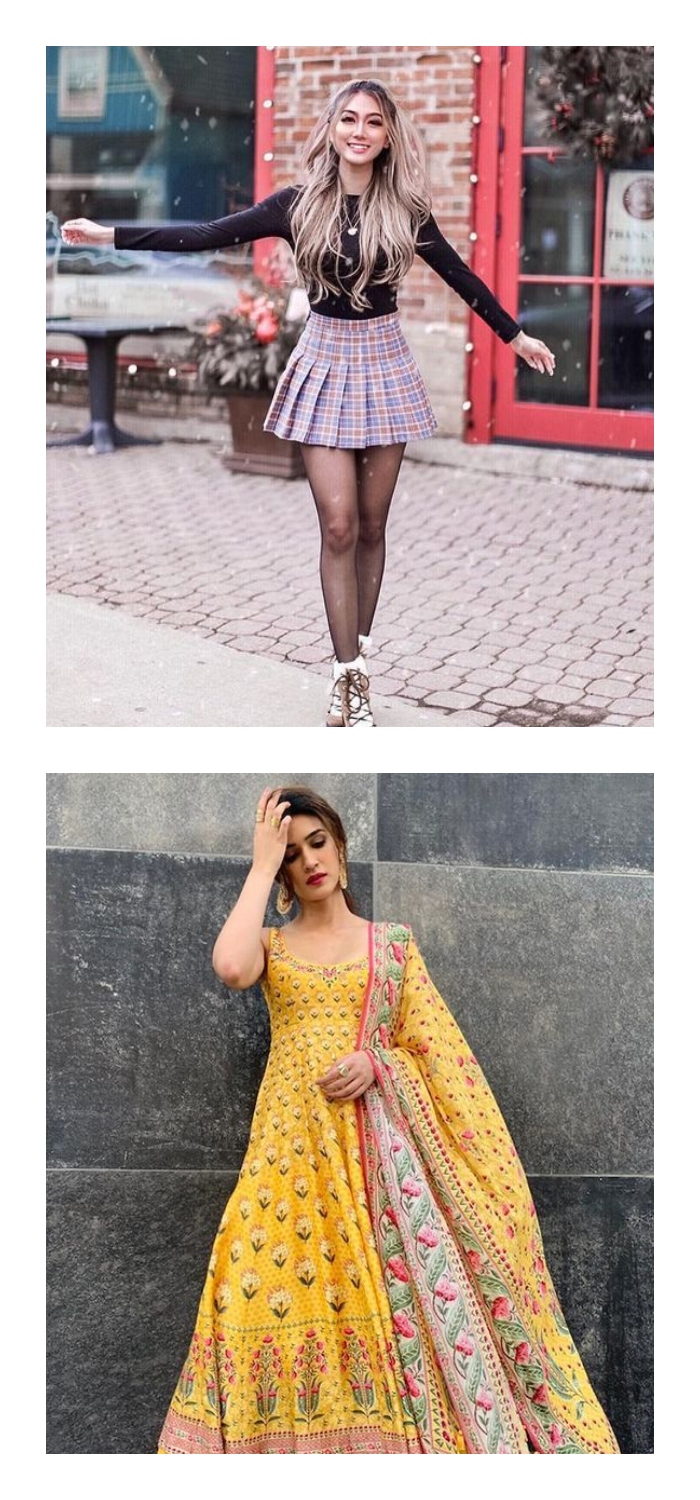 #10. Cowgirl fashion
well, yes there most certainly is a cowgirl type for women also and yes exactly like cowboy this look is a little rugged and robust too. With lots of straps and leather use, there is something very unique and classic about this look. Along with that you will see a cowgirl hat, flared denims, leather jackets, cotton shirts with standing collars, leather belts and so on.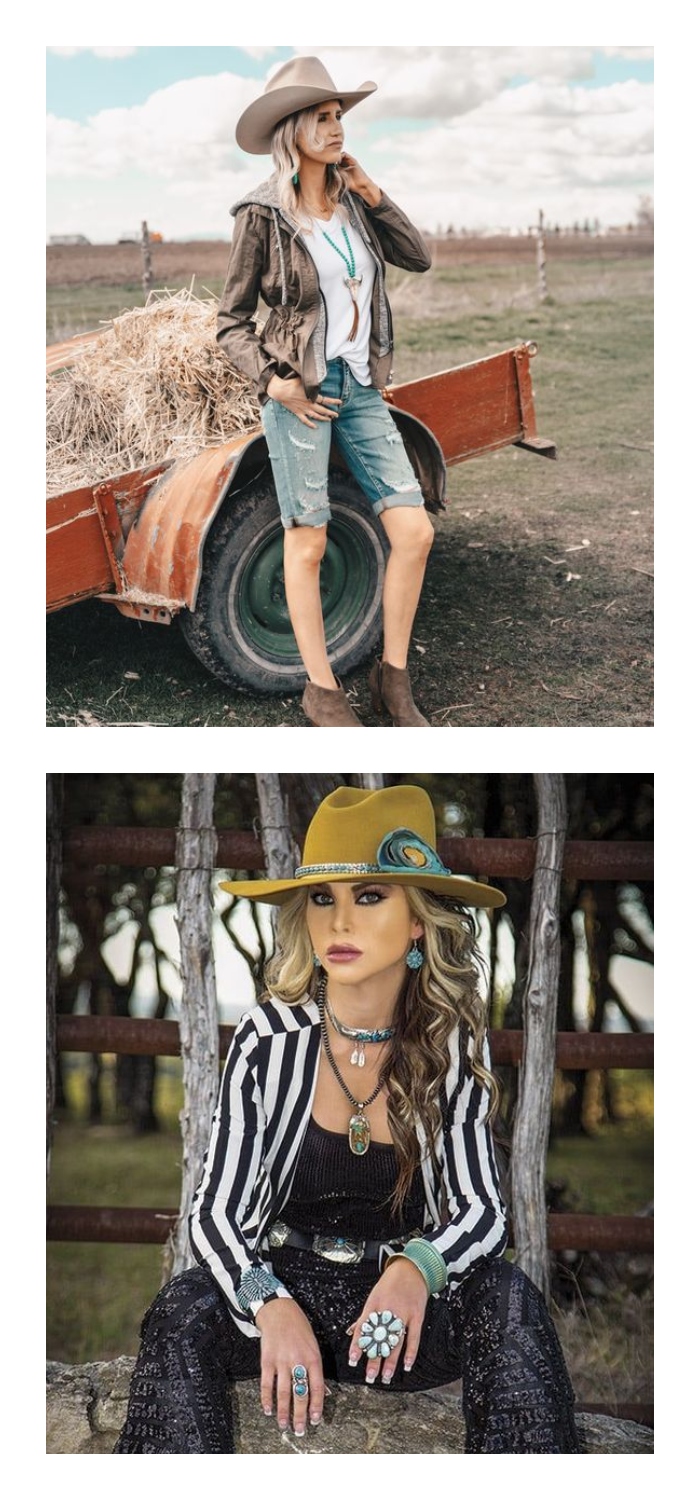 #11. Girl Next Door fashion
well, this every second girl might find relatable. As this fashion style does not include following the latest trends or including anything too exotic or vibrant in the look. This is simply comprised of simplicity and plain elegance. There are plain t-shirts, blue denims, simple sneakers, striped tees, tennis skirts, shorts and casual shoes. All in all, this look gives the perfect feel of classic and elegant fashion style with bare minimum efforts made.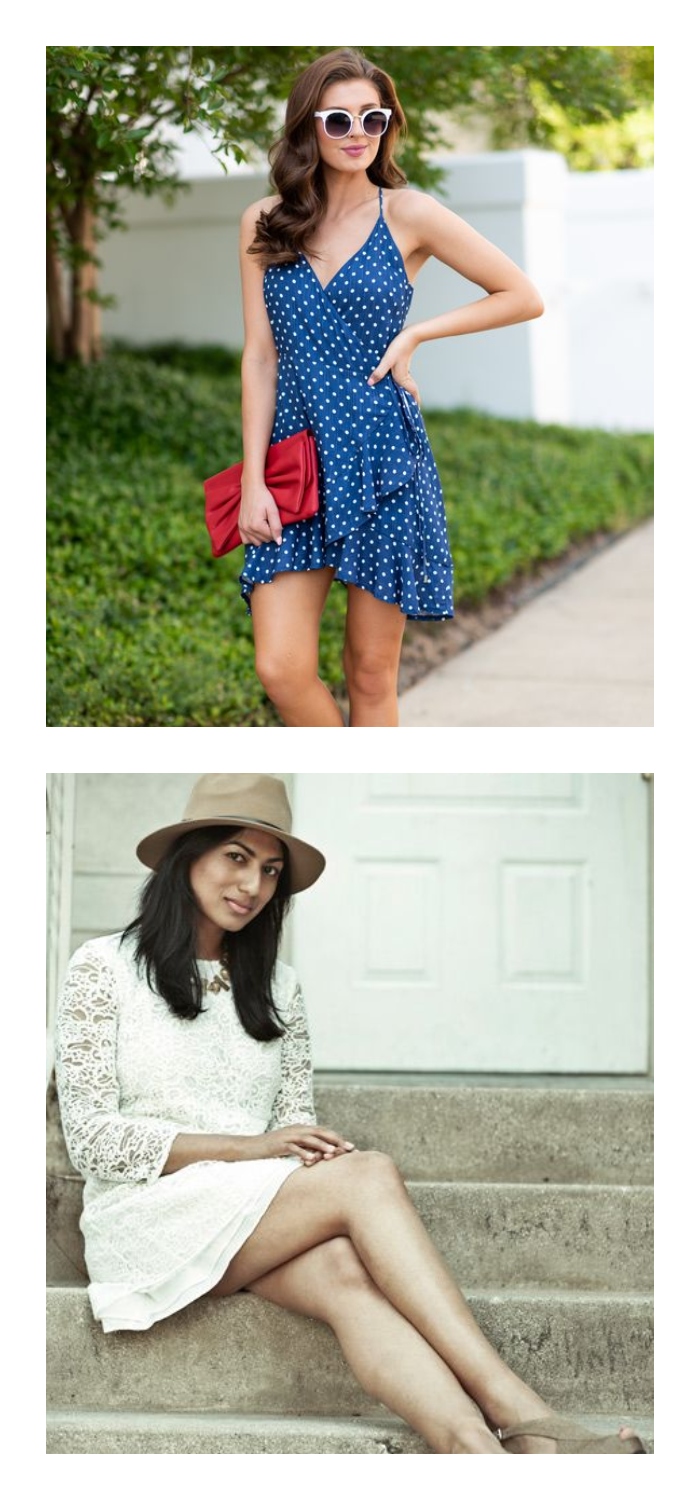 #12. Punk fashion
So, this fashion style is inspired by the punk era and is very loud, bold and robust. The look and your personality have a lot of attitude and boldne and that is what makes this look a very exotic and unique one. Obviously not everyone can pull it off as there is a lot of leather used typically in jackets and pants paired up with studs, spikes, and chains, band tees, boots, and skinny jeans. Now, if you want to show some attitude through your look then this is your fashion style.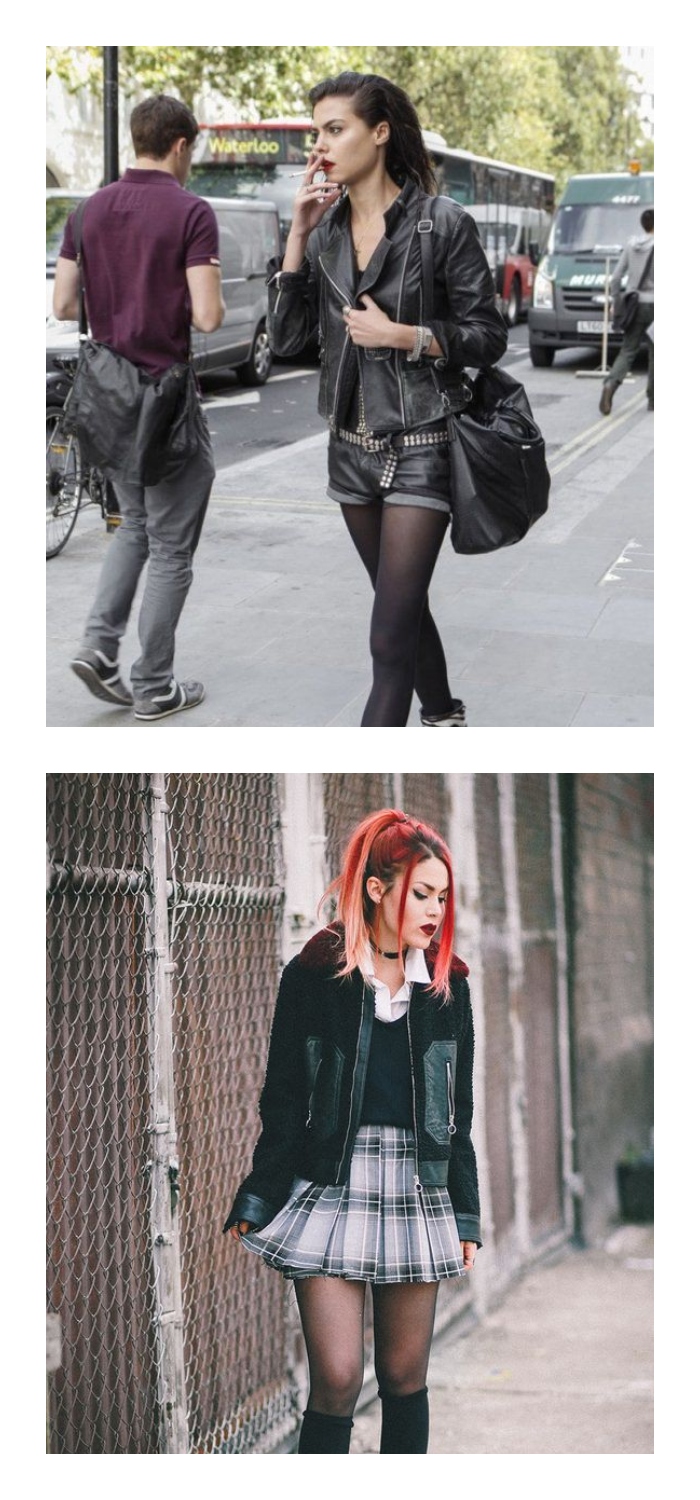 #13. Artsy fashion
The women who follow the artsy style of fashion have their own style and do not follow the trend or do what every body is doing. They have their own fashion statement and create their own fashions, designing and style. Their wardrobe includes self-designed blouses, hats, and jackets each making their own fashion statement.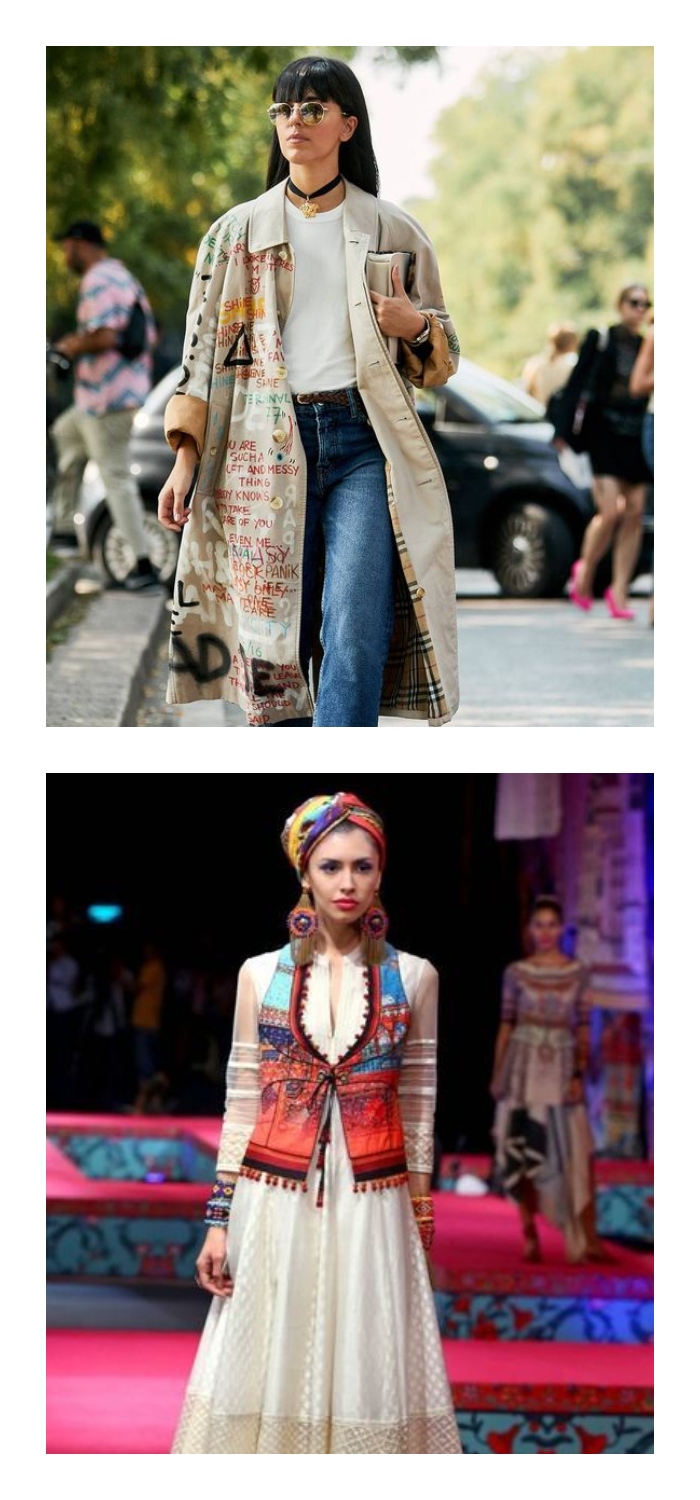 #14. Businesswomen
obviously this is the look for woman who wants everyone to respect her and her look commands a different level of authority and boldness. She is smart and sophisticated and her wardrobe includes lots of formals. From formal shirts, blazers, pencil heels, to formal skirts she has plenty of this stuff in the wardrobe that is incredibly smart and snazzy.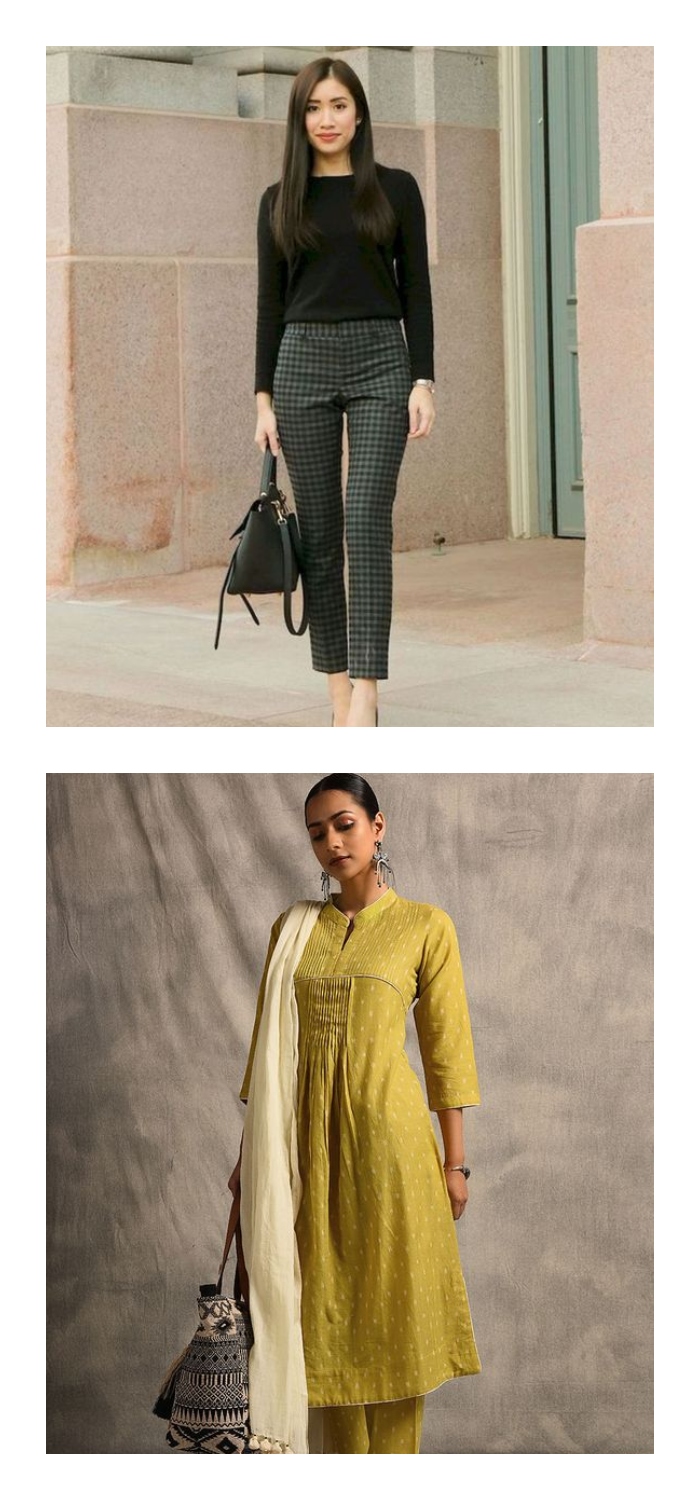 #15. Tomboy Style
Well, if you are the rowdy kind and does not want to reveal your feminine side too much then tomboy is your look. This is modern yet very classy and simple. The definition of this style would be absolutely no use of frills bows and ribbons and color pink. This look is more casual and boyish and includes wearing jeans with graphic tees and sneakers.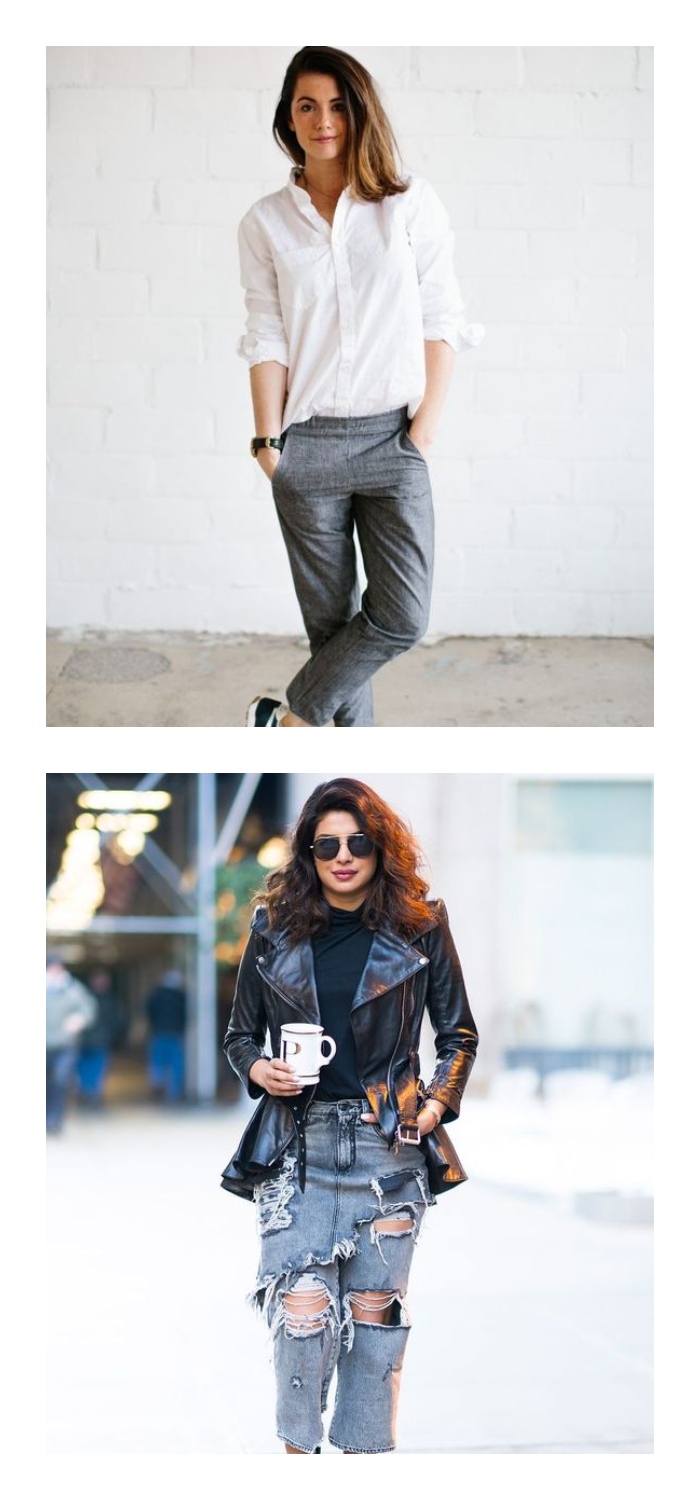 #16. Gothic Style
So we have all come across women with gothic fashion style but did not know about this style then. Well this typically means making it all black. Yes, exactly from black hair to black lips, black shirts to black boots, black top to black jeans, black cap to black shoes everything all black. This fashion style woman wants to make a fashion statement with her look and wears a lot of intricate chains, spikes, studs, and other exotic accessory styles. The style is quite exotic and enigmatic and that is the beauty of it.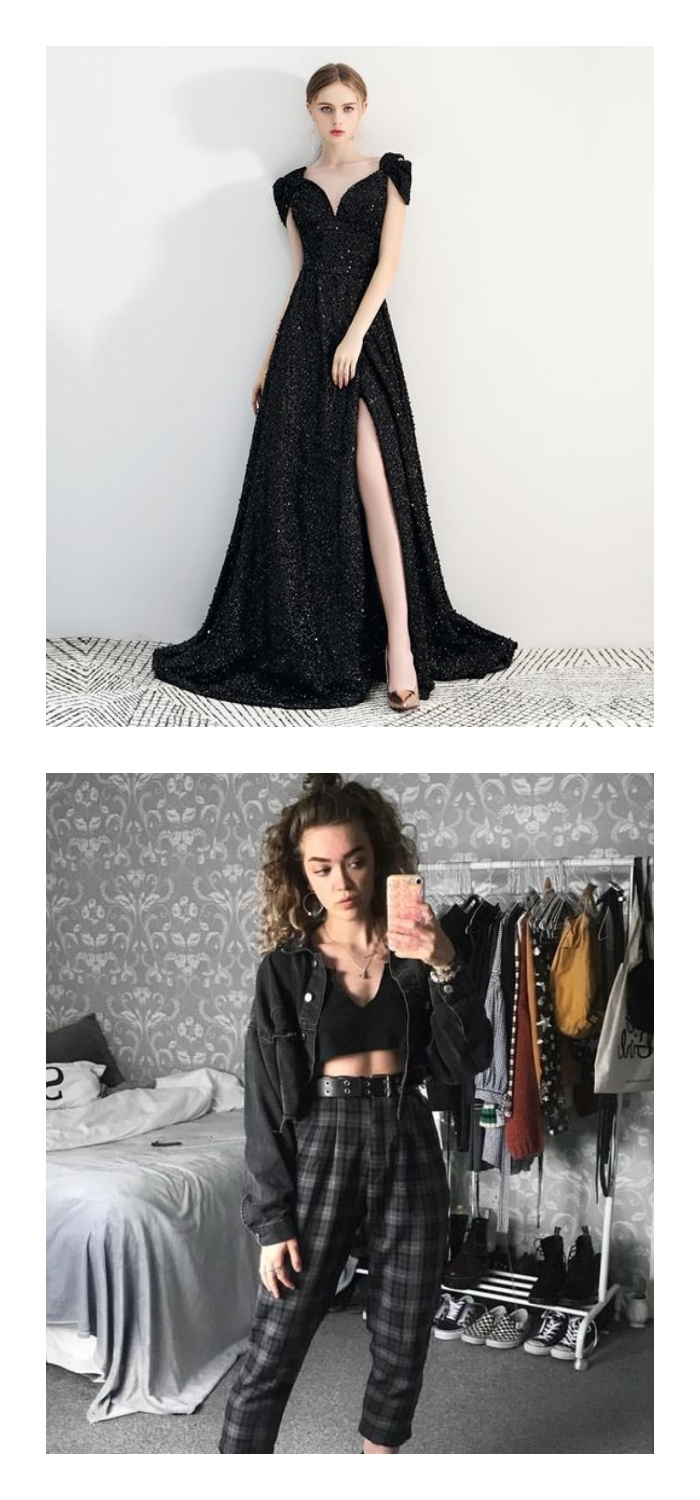 #17. Rocker Style
Well this fashion style is inspired by the rock star look and includes Ramones t-shirt or Metallica sweatshirts, ripped denim, boots, leather jackets and pants, and studs.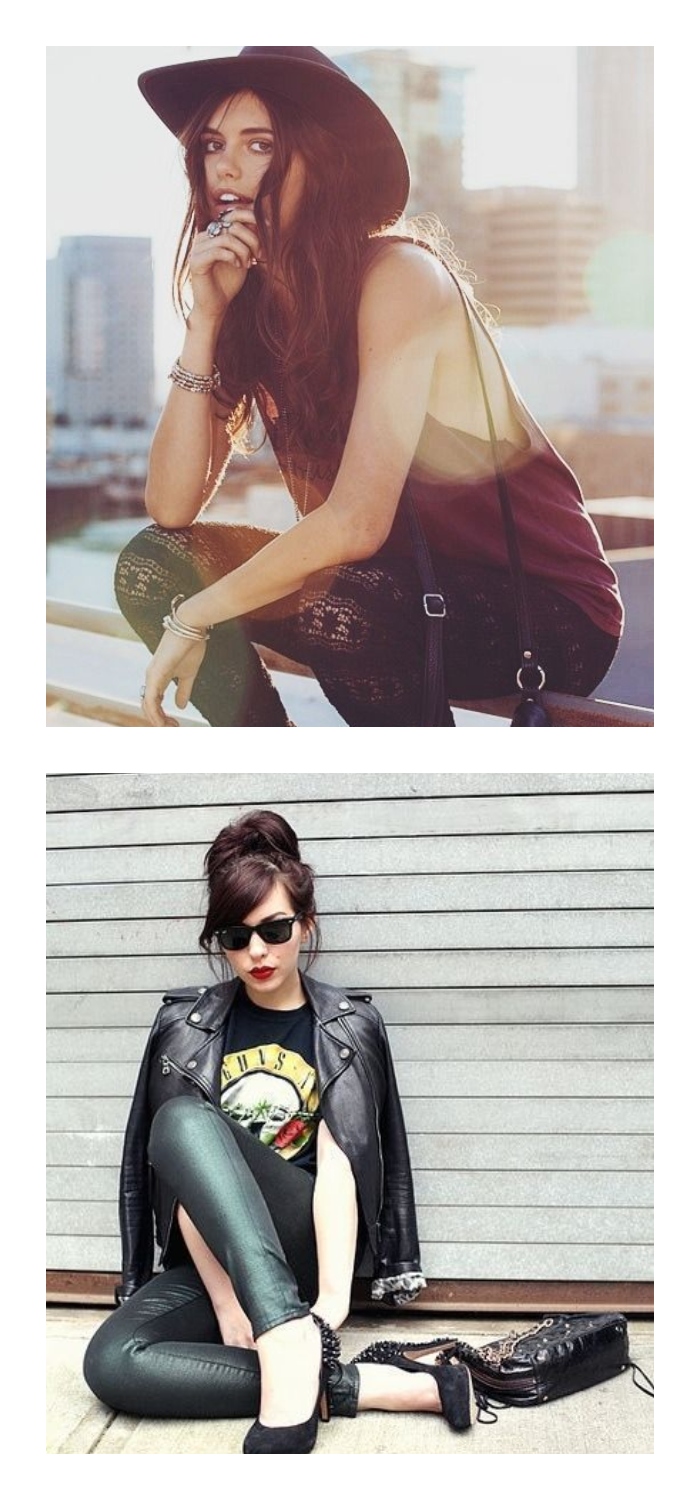 #18. 50s Style
This look is inspired by the 50s style and we all know what that era was about and that is bright and pastel colors but mostly everything adorable. You remember seeing Bollywood women in those flowers and polka dots prints so that is the definition of that look. This hairstyle that goes with it is high buns, puffs, braided hair and high ponytail.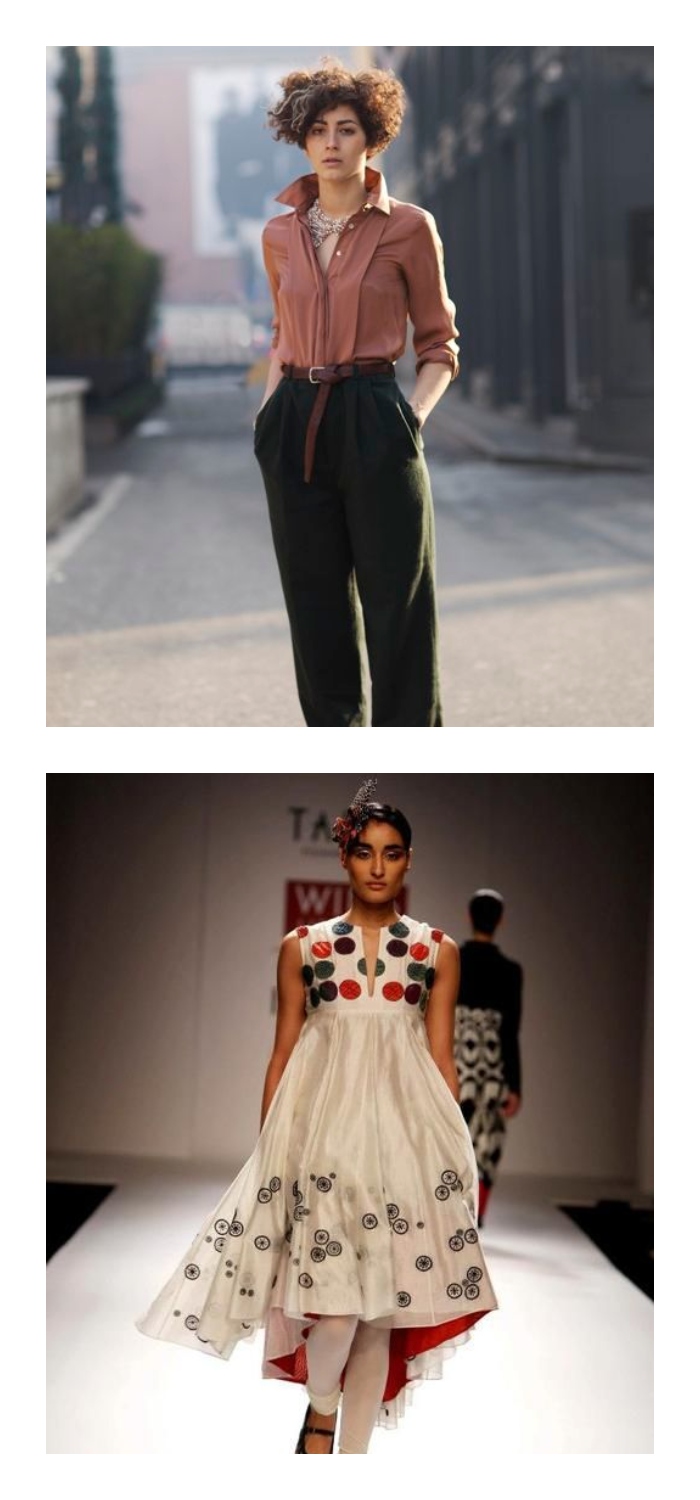 19. 70s fashion
The 70s fashion style is inspired by hippie' look, where the wardrobe includes super-flared jeans, bell bottoms, boot cut pants, tons of tie-dye tops and accessories. The women following this fashion style prefers to leave their hair long and straight and add an adorable little flower or stem of flowers to create a natural finish.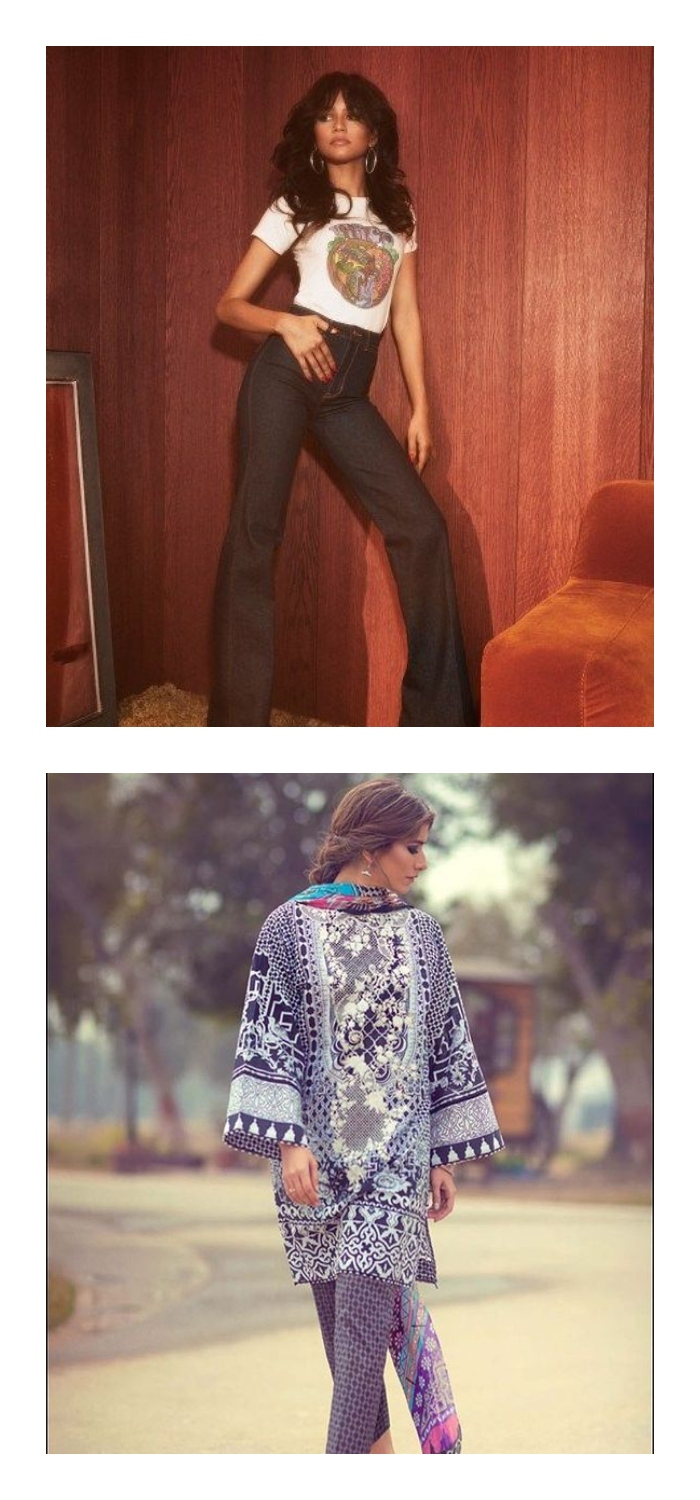 #20. sport fashion
If you follow the sporty look then you will have branded pieces like Adidas, Reebok or Nike in you wardrobe. With plain sporty tees and leggings and sneakers to go with it the look is quite simple. White, black, and gray are the colors ruling your wardrobe.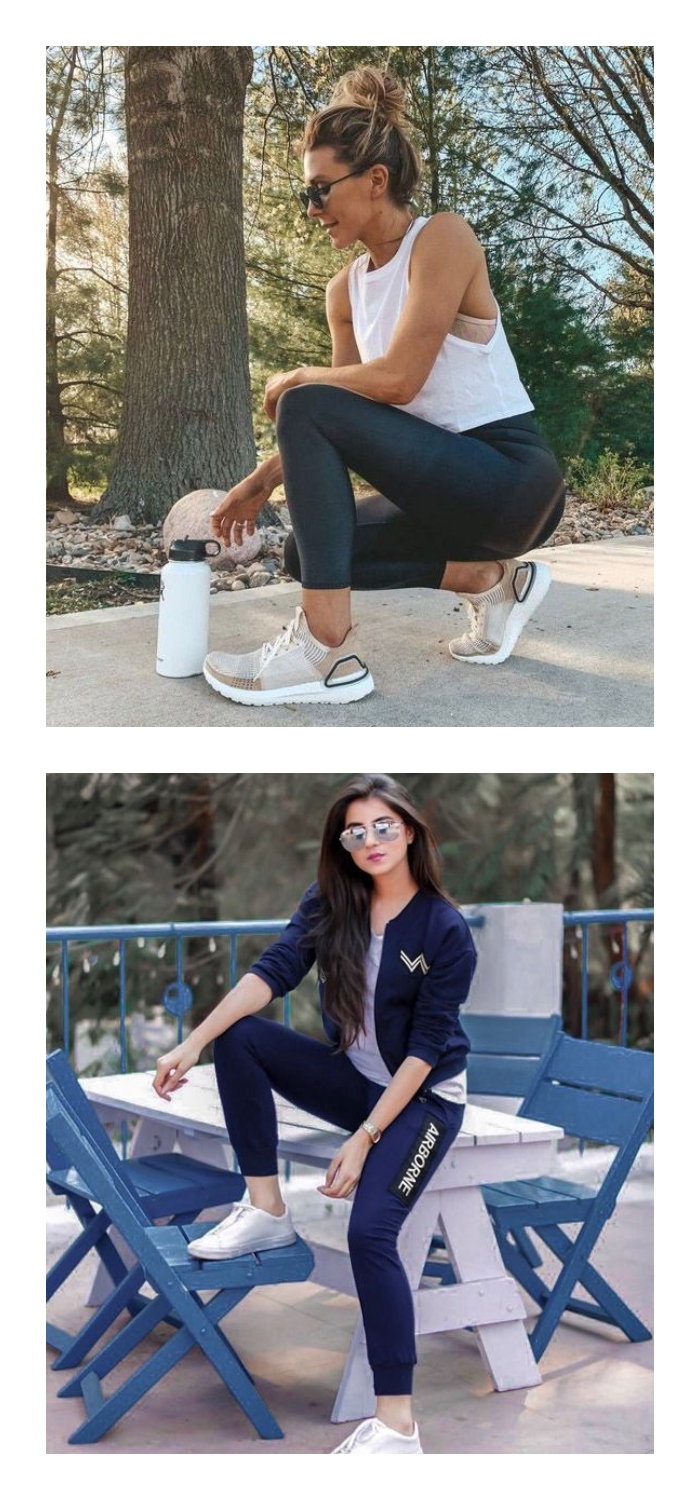 Now, that you have got the definition of each look right it is time you decide which look to pick for yourself that goes best with your personality type.