Armlet or popularly known as Bajuband are extremely trending in this generation. Nowadays even in mehendi designs, Bajuband mehendi patterns are popular as it gives a perfectly stylish and vibrant look to every woman.
Usually, it is worn as a jewellery but presently, Bajuband are coming up in mehndi designs too, which is applied on the upper or lower arm. To mesmerize everyone with your Mehendi, you should check out the below mentioned 9 beautifully mesmerizing Bajuband mehendi designs that are in trend these days.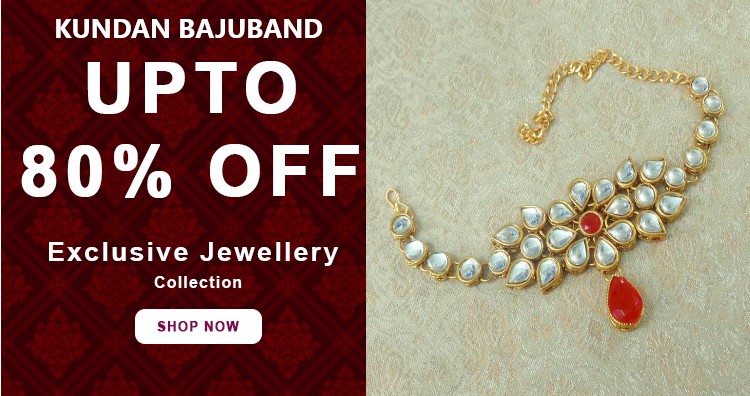 1. Floral mehendi
Bajuband are already admired by women in every culture and when it has trending floral patterns and designs, then it will definitely look exquisite and beautiful. With all those thick outlines, flower motifs, curves and spirals, this floral Mehendi design appears to be gorgeous, especially on the newly married woman. You can either go with the small flower motifs or some large ones that's absolutely your choice! Therefore, adorn your arms with this stylish and contemporary style floral Bajuband mehendi designs!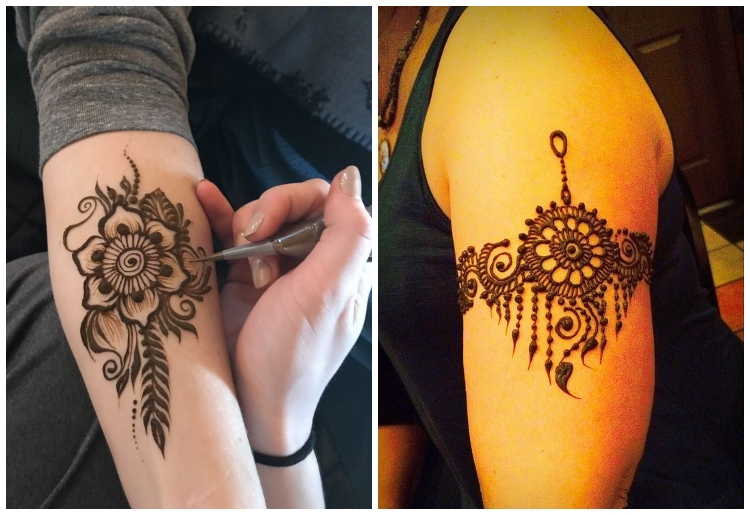 2. Geometric shape Bajuband mehendi design
For a pleasant look, there is one diamond shape Bajuband mehendi designs which is attached with the strings in surroundings covering the arms. With all those delicate lines and curves, geometric pattern style Mehendi is a perfect one in Bajuband. You will get many more designs and patterns available in geometric shape mehndi to adorn your hands along with a touch of amazing shading.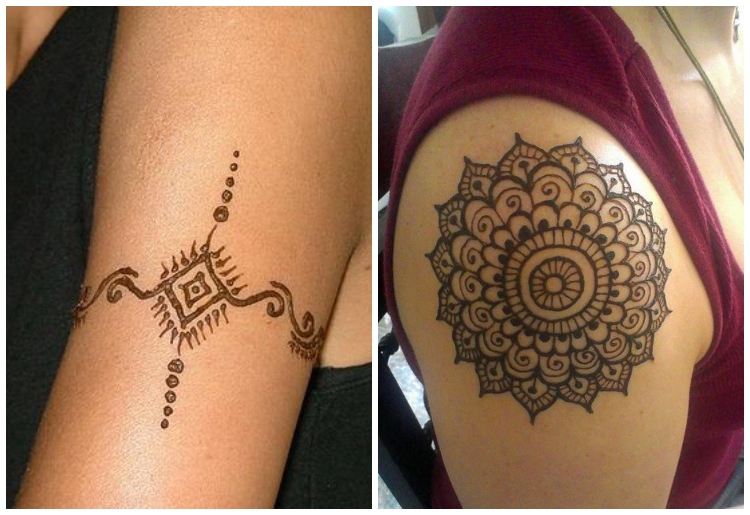 3. Chain style design Bajuband mehendi design
Nowadays, hanging chain style Bajuband in mehndi designs look great. From dotted flowers, leaf droplets to wave like lines, the chain style Bajuband mehendi designs are already unique and gorgeous in its own beautiful way. To give a remarkable look to your ethnic wear, you can apply the chain style Bajuband mehndi design on your upper arms in combination with the floral patterns and other designs. This is surely one of the unique Bajuband designs that you can choose to go with on special occasions and festivals.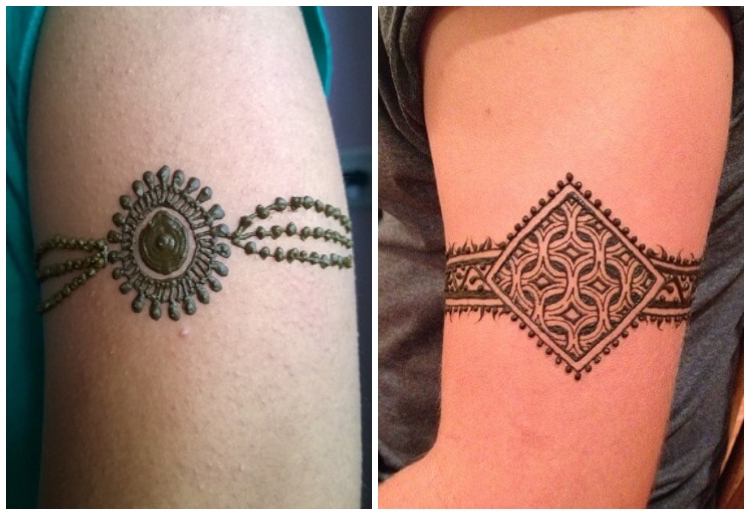 4. Lotus style Bajuband mehendi
Lotus style in mehendi designs is absolutely a gorgeous and stylish thing to apply on the upper arms. Lotus is already one of the beautiful flowers, which signifies beauty and purity. So, this Lotus type Bajuband in mehndi design is absolutely a perfect design and loved by almost every woman. Of course, it's simple and easy to design on the arms, which makes it even more elegant and beautiful. Hence, if you're searching for a simple yet beautiful mehndi design, then Lotus pattern is an appropriate choice to consider!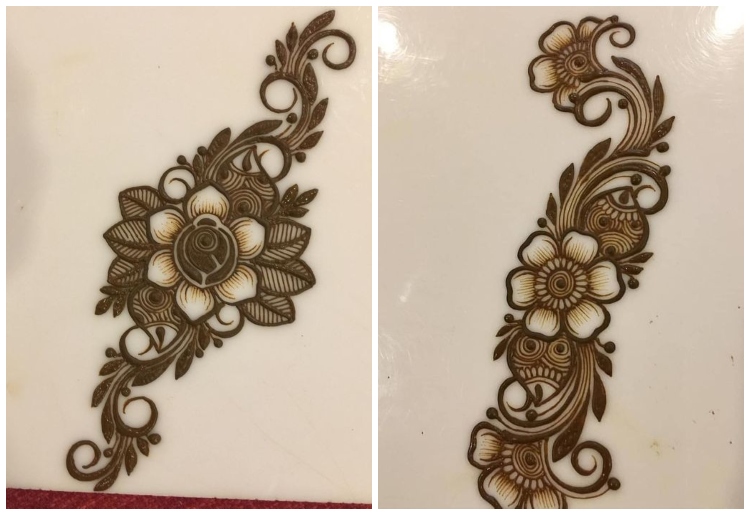 5. Jewellery Pattern Bajuband mehendi design
To give the look and feel of the jewellery on the arms, you can choose to go with this stunning jewellery pattern mehndi design. This one is extremely simple to design on the upper arms, which has strings attached to make it look exactly similar to Bajuband style. To look royal and elegant on parties and special occasions, you should opt for this super amazing jewellery pattern Bajuband.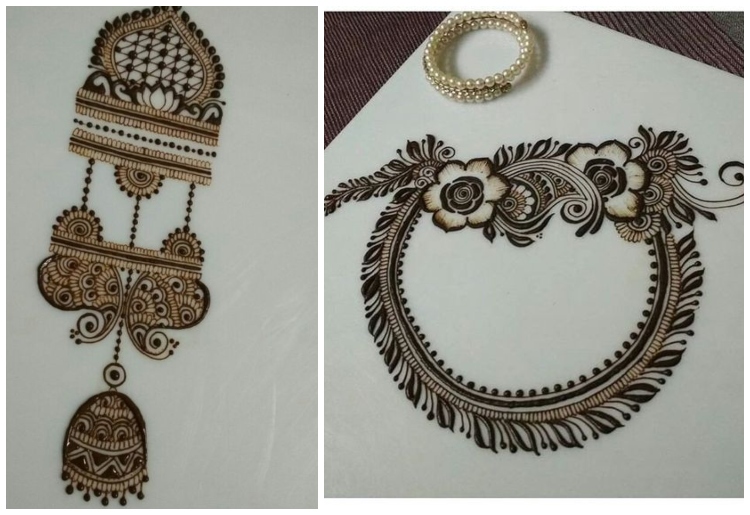 6. Mango leaves design
One of the contemporary styles Bajuband mehendi design for Bajuband is Mango leaves in combination with the small curves and lines to complete the design. Mango leaves in mehendi designs is one of the popular patterns that you should go ahead with your ethnic outfits. Also, this mango mehandicover the almost the upper arm, which obviously looks spectacular.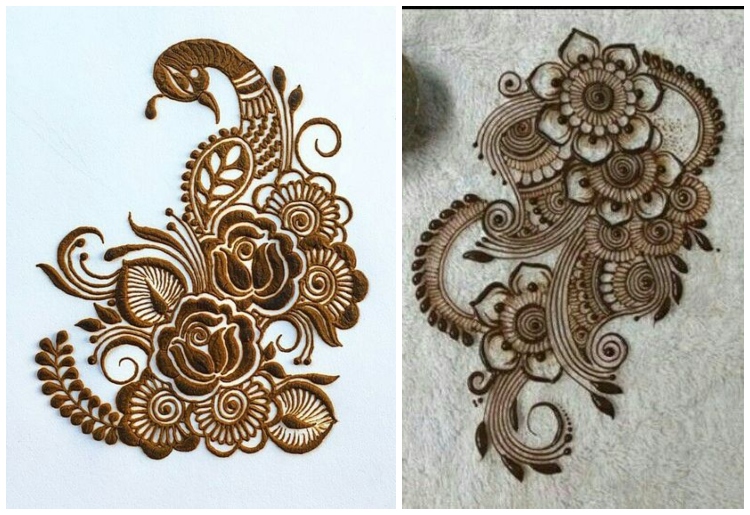 7. Peacock style mehendi design
Now, here comes the common peacock style in mehndi design has its own elegance and beauty. The peacock feathers along with the small curves and lines looks stunning and gorgeous. This peacock style Bajuband in mehndi design is an impressive pattern that you must team it up with your ethnic outfits for wedding occasions, festivals and parties. Further, this peacock in mehndi design is suitable for almost every personality.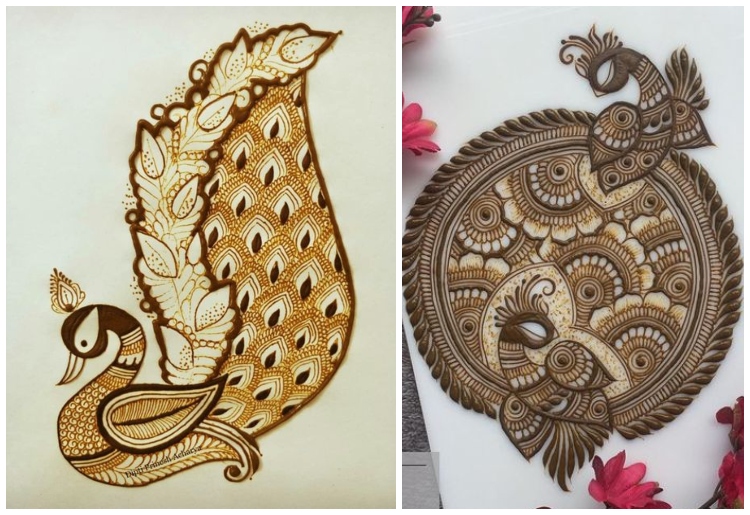 8. Flowers and Leaves Bajuband mehandi designs
Another amazing Bajuband in mehendi design is the one which has a perfect combination of flower and leaves motifs. To make this mehendi design look beautiful, it is important to design the contemporary style flower motifs along with the leaves that enhance the beauty of thee mehendi design. The best part about this mehndi design is that it has a perfect finishing, which doubtlessly look beautiful on the arms of every woman.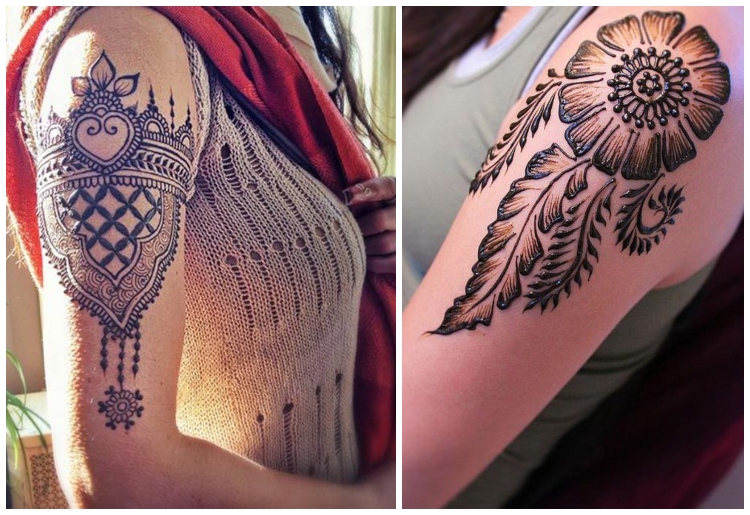 9. Ganesha Bajuband mehendi design
If you are looking for something religious in mehendi design, then why not to go with this heavenly Ganesha style Bajuband mehandipattern designed on the arms. The small and elegant Ganesha style mehndi design is perfect for the festivals to enhance the grace of the attire entirely. Adding on to it, this religious beauty in mehendi design is a perfect choice for women of all age group to flaunt it on their arms along with their traditional outfits.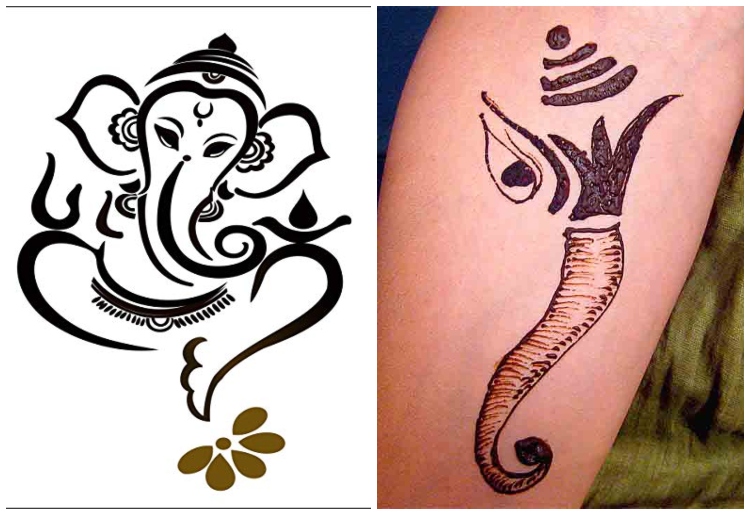 Hence, these are the 9 beautifully mesmerizing mehendi designs that are very pleasing and loved by all! As there's a huge demand of Bajuband among brides, then you ca consider these above mentioned 9 beautiful Bajuband designs in mehendi that will surely make the bride look exceptional on her special day!