Long hair styles can be fun. Having long hair gives you plenty of options to play and experiment with your hair. You can create your own classic, fun and chic hairstyle. No matter what style you choose, heads will turn around because of your long hair.
If you want some creative ideas to bring a twist to your hair then keep scrolling as I am about to show you some beautiful and elegant hairstyles.
1.HIDDEN PLAITS HAIRSTYLES FOR LONG HAIR
This classic hairstyle with hidden braids is a perfect combination for your hair to be both playful and subtle. This will give you assured appropriate style. You can keep the hair open or make a simple ponytail.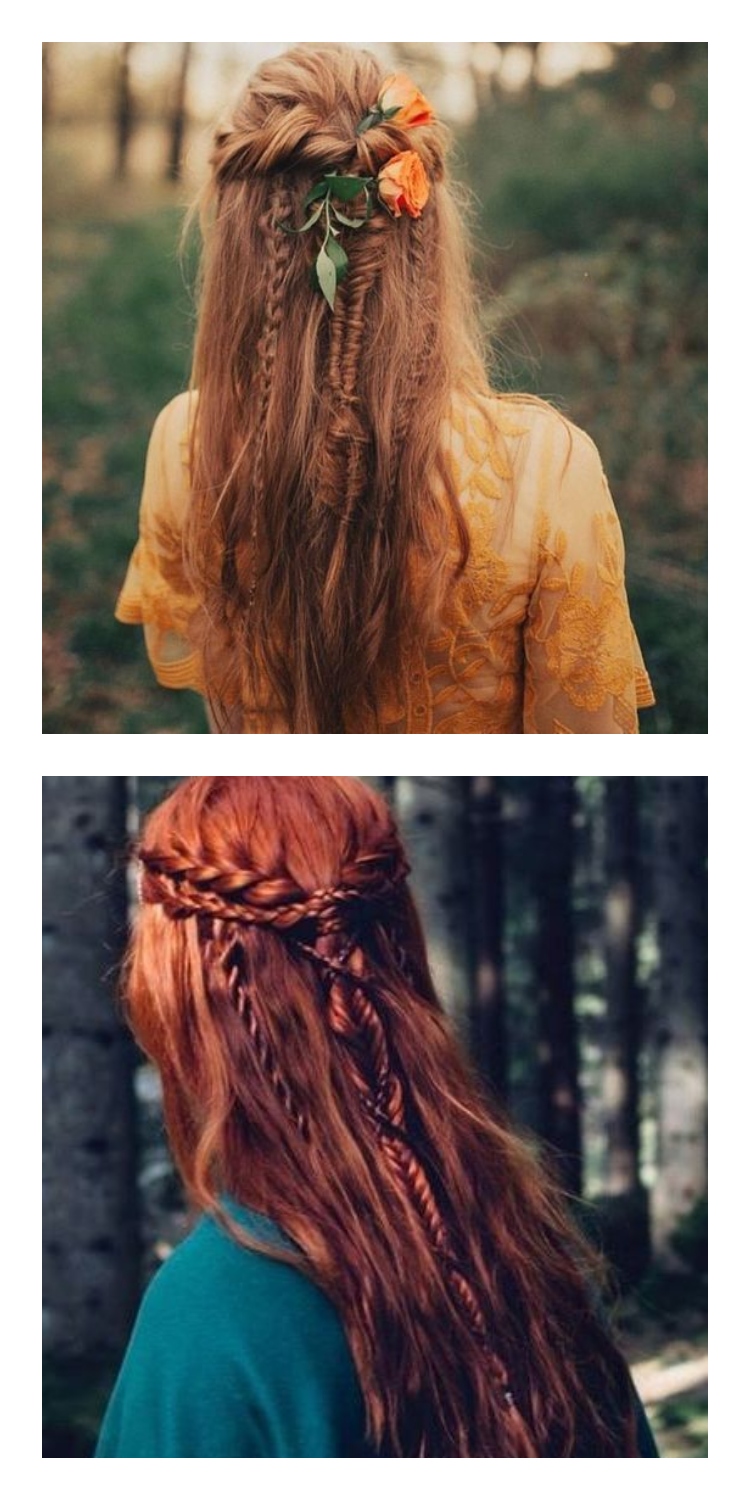 2.SCARF BRAID LONG HAIRSTYLES
There are many different looks from which you can achieve from just the head scarf. It is hardly a new trend, but it is super simple and elegant. It can also be intricately detailed. One of the simple ways to do it by incorporating it in a braid. It can be simply done by making a ponytail and tying one end to the elastic and the other with a second elastic. This hairstyle is very impressive and all you need is a scarf.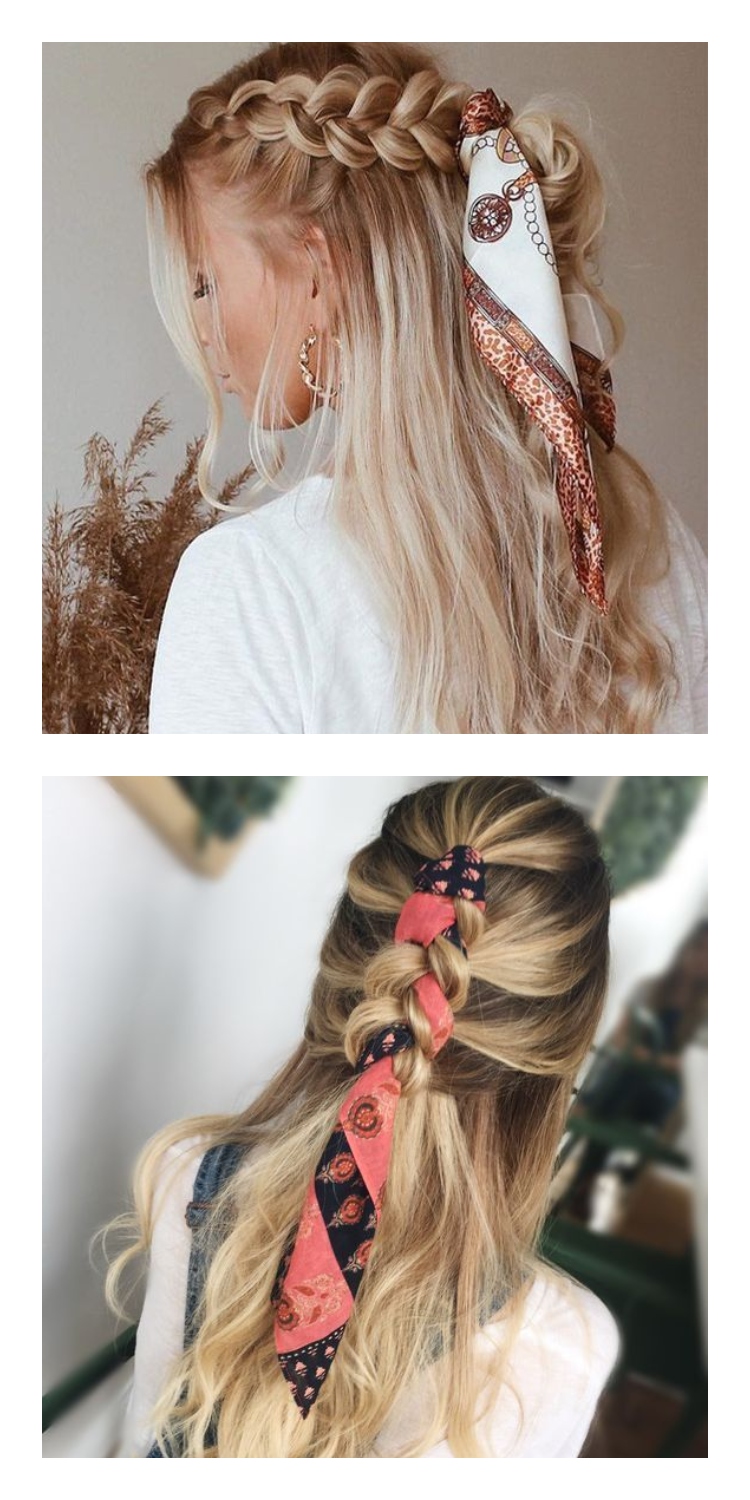 3.BOBBY PINS HAIRSTYLES FOR LONG HAIR
This hairstyle is very simple. All you need is a bobby pin. Brush off your hair nicely and slide one side of the hair on one side behind the ear. Make it sleek and smooth and then insert the pin. There are different kinds of bobby pins to place it in your hair. Some of which are
Criss Cross
Stand out style
Geometric Pinnings
Crown of Pins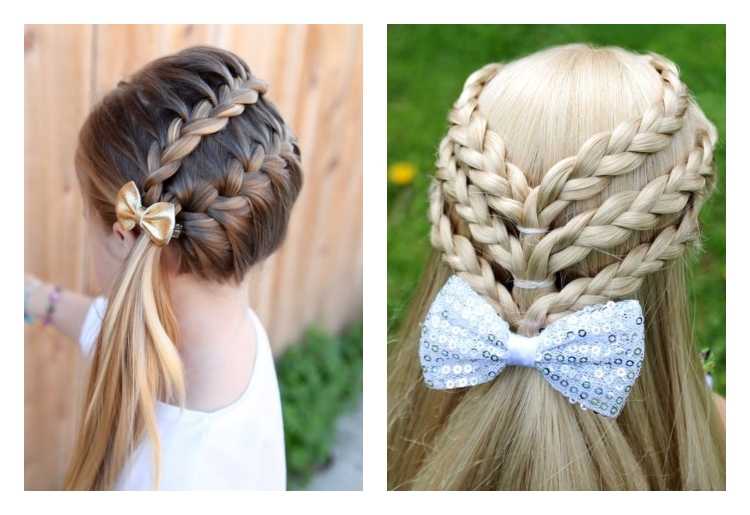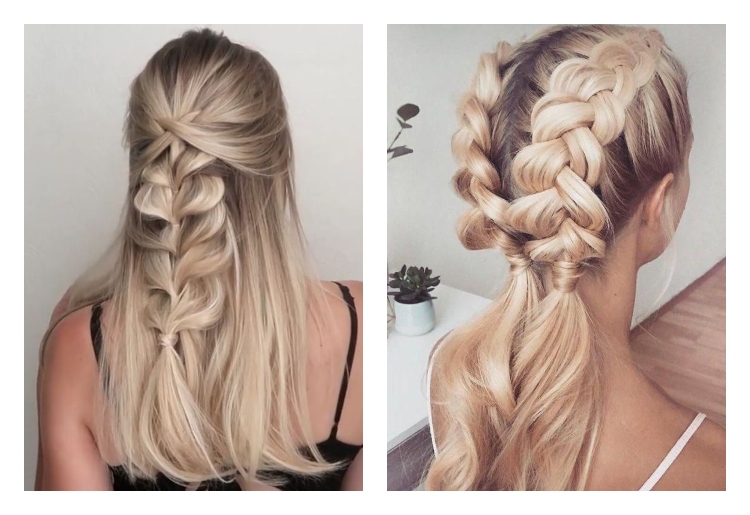 Bobby Pin Braid
Goddess Wrap
Pin-terest Worthy
Star Design
Side Swept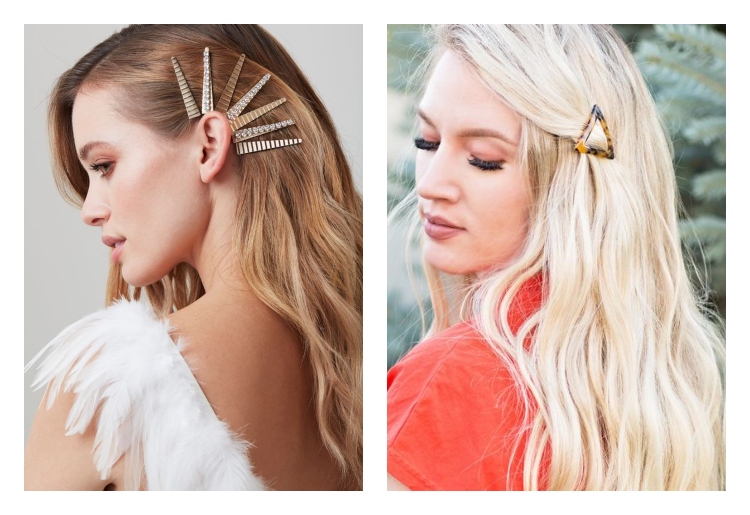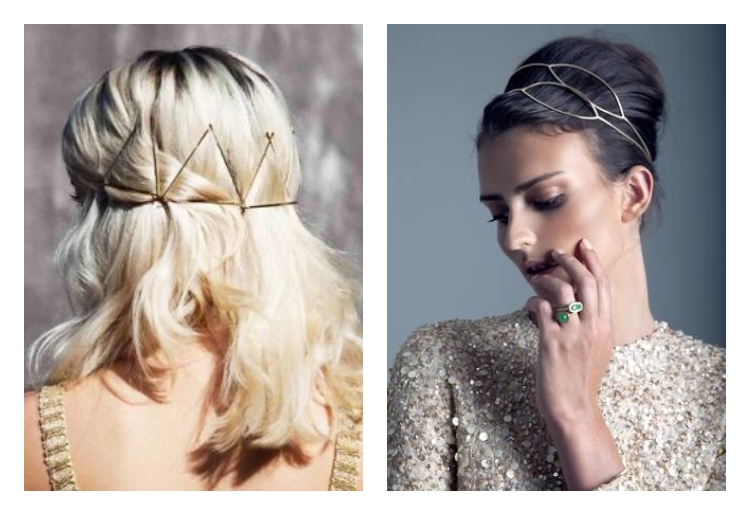 4.HALF UP HAIRSTYLES FOR LONG HAIR
It looks beautiful in straight hair but curly is hard to manage. Pull half of your hair upwards and place it with a clip and leave the bottom part down. It is very easy to create this hair style and all you need is some bobby pins and hair elastics. There are some categories of hair-up hairstyles. They are
The Hun
Braided Look
Easy Elegance
Accent Braid
Simple Twisted
Triple Inverted Twists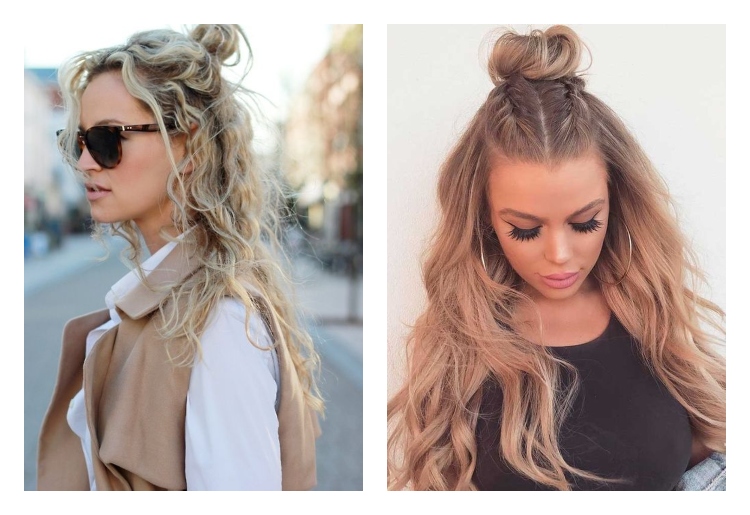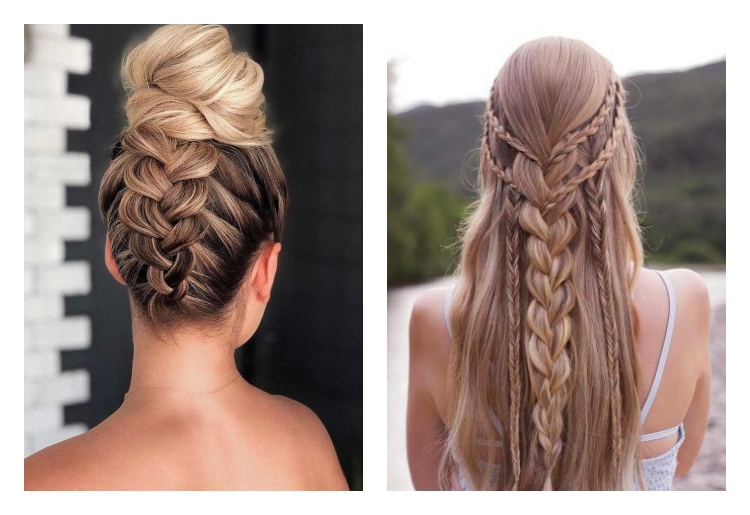 Knotted half-Updo
The Half Topknot
Use of Barrette
Half up Fishtail
Pinned Up Bob
Straight Overlap
Celtic Knot
Hair Bow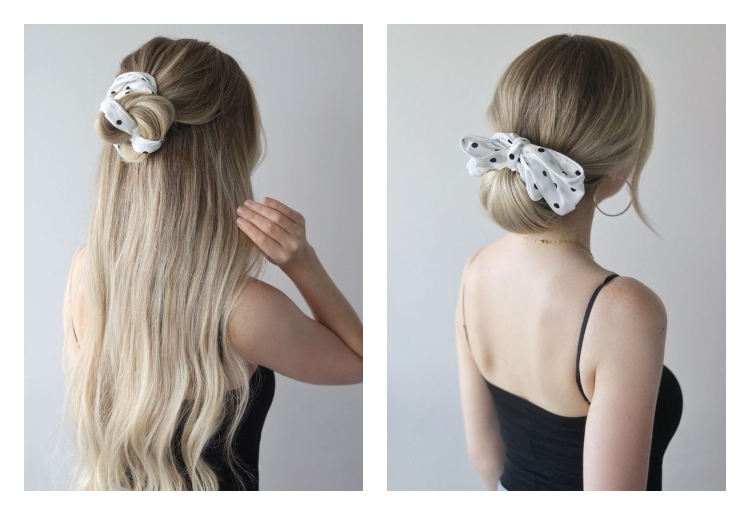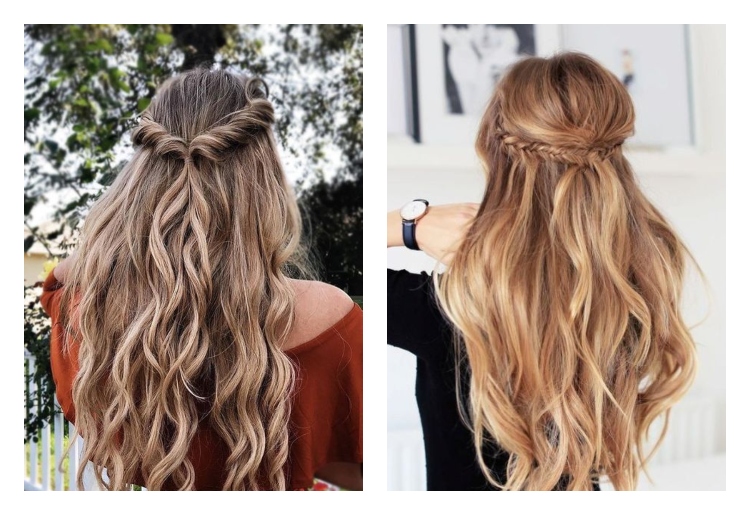 5.FISHTAIL BRAIDS HAIRSTYLES FOR LONG HAIR
This type of hairstyle involves weaving strands to give an intricate appearance. The most common fishtail braid is the French braid. The French braid starts from the crown of the head, it can also be done on the ponytail. This is a chic hairstyle and is ideal for many parties and occasions. It is not complicated as it seems but is also easier to do than most of the hairstyles. It gives an impressive look.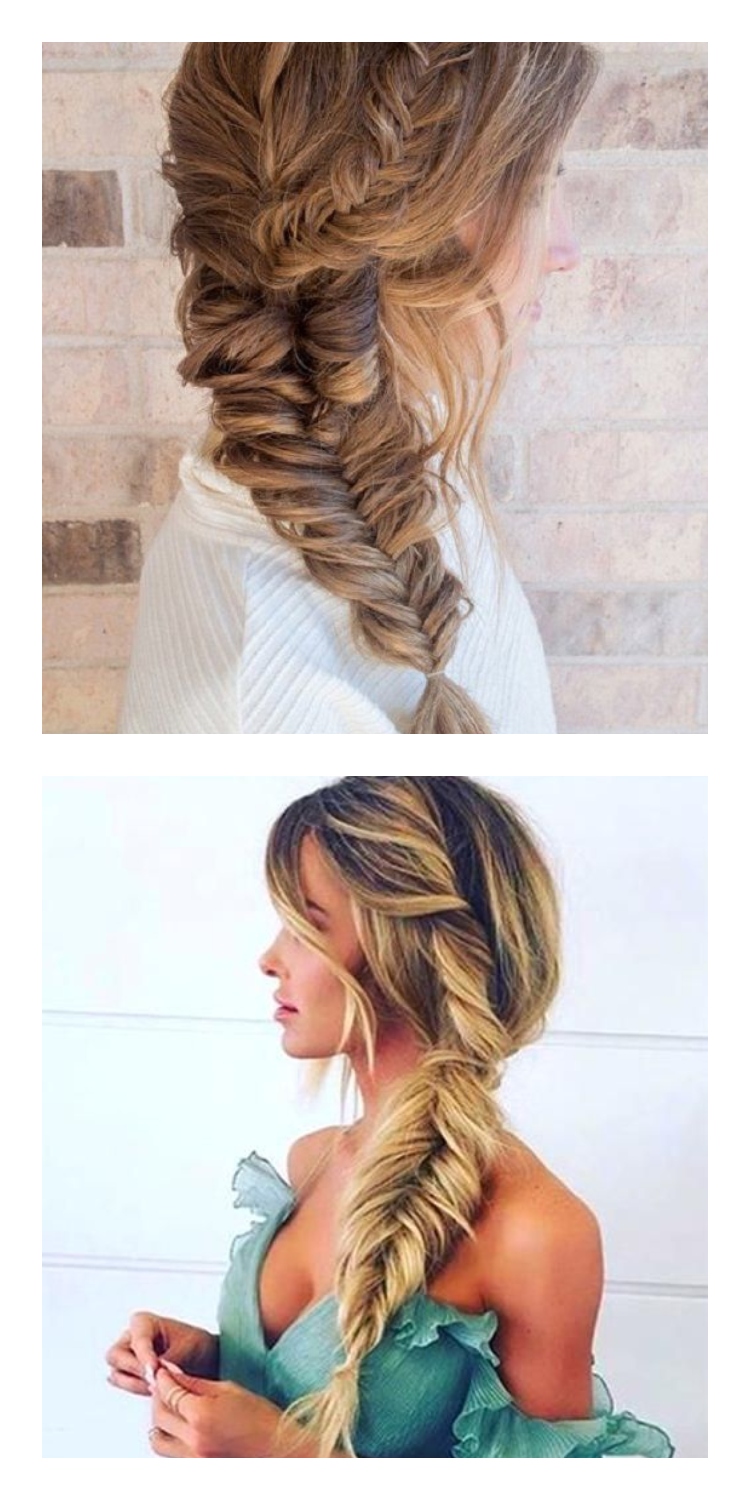 6.BUBBLE PONYTAIL HAIRSTYLES FOR LONG HAIR
If you are looking for a simple yet stylish design, then this hairstyle is the best option for you. It looks more beautiful on long hair as more bubble is created. The bubbles created are all loosened and are of the same size. This gives a messy look rather than a polished look..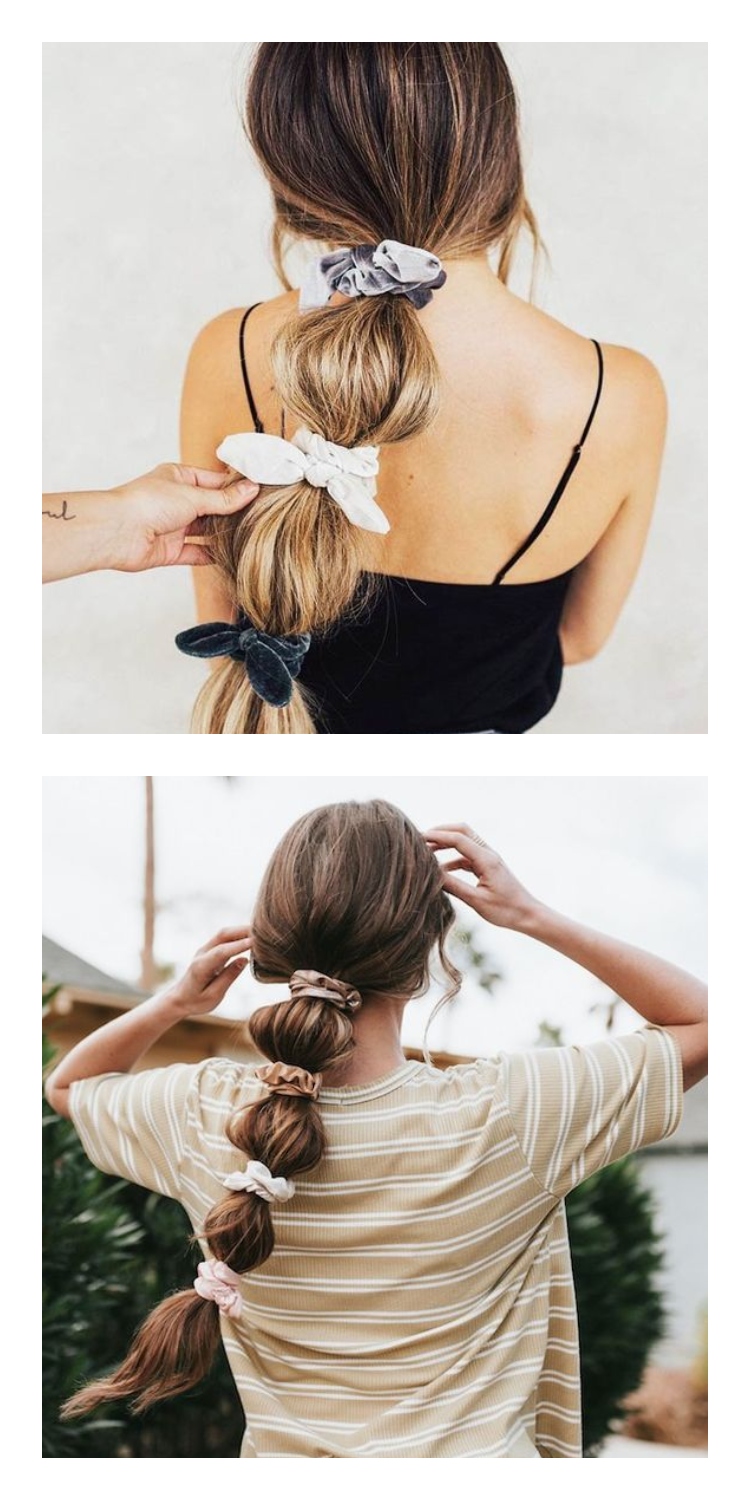 7.LOOSE RIBBONS LONG HAIRSTYLES
The loosely tied ribbons give a chic look to the hair. It goes in all hair types, be it straight, curly, wavy and takes seconds to create the hairstyle. If you don't want the hair to come off easily then place a rubber band beneath the ribbon to fix the hair properly.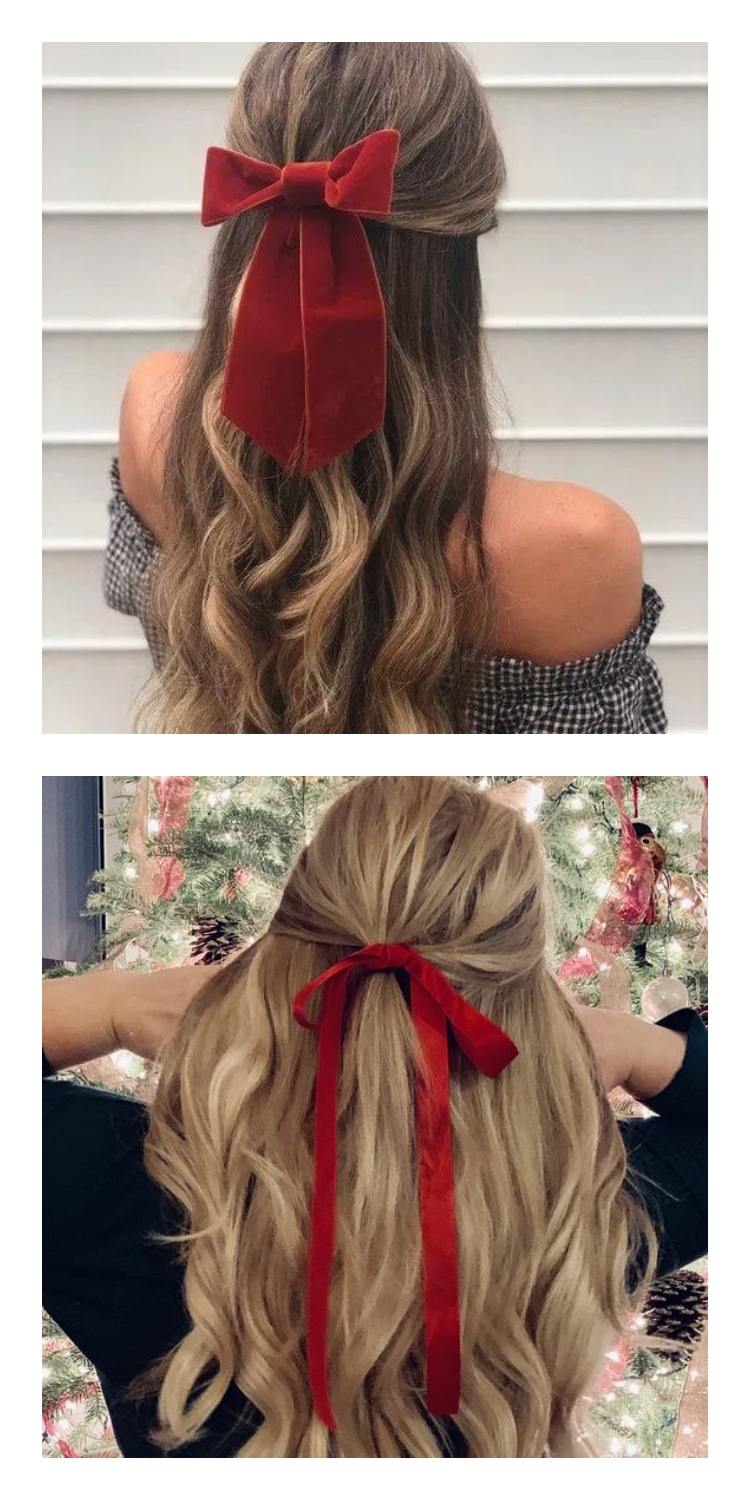 8.THE HUN BUN LONG HAIRSTYLES
The Hun Bun is the perfect combination that a hairstyle can be. The half bun which is known as "the Hun" is the ultimate style. It is the easiest way to create an effortless allure. This hairstyle is perfect for giving a third day hair a new life. This hairstyle is worn with tousled locks.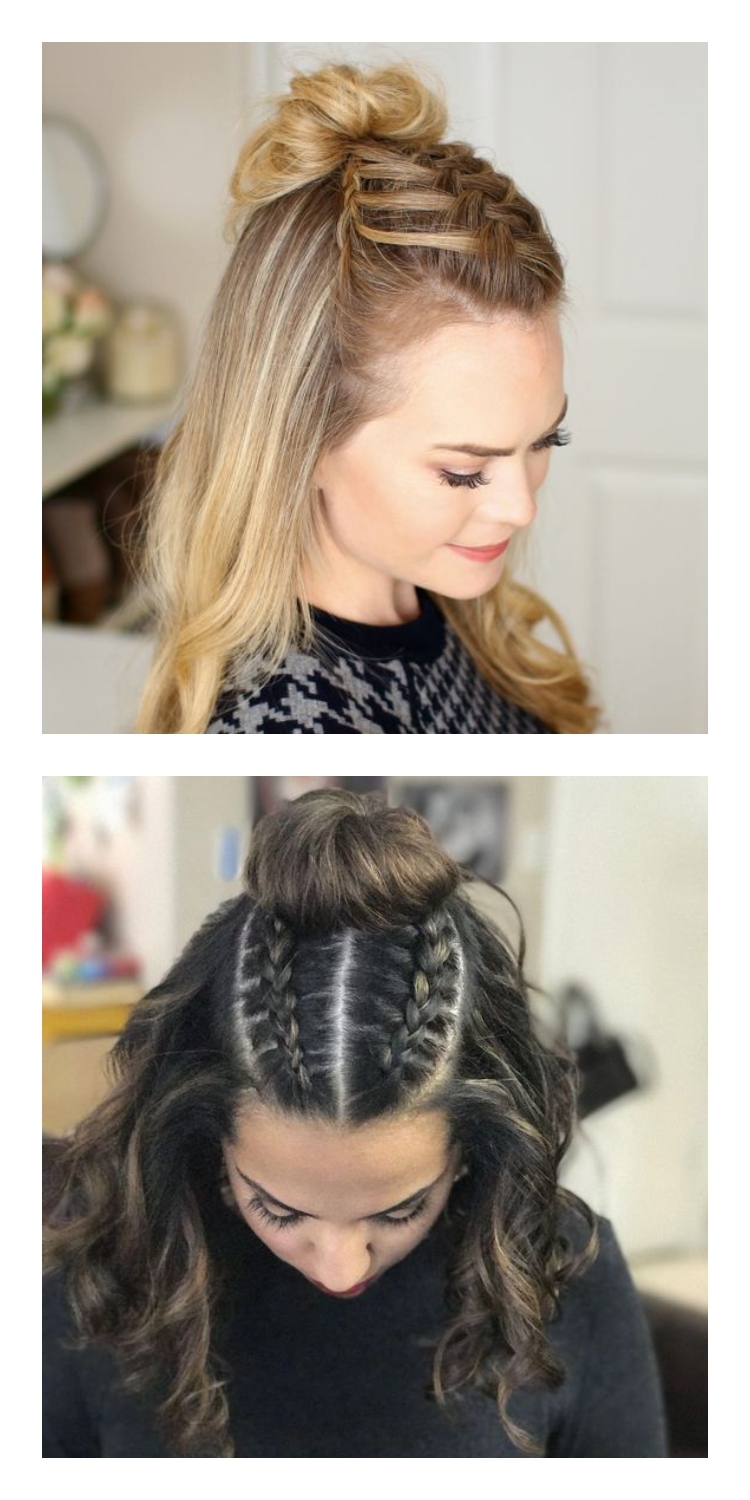 9.LOW WRAPPED PONYTAIL
You can now update your ponytail to the style which is seen nowadays on the red carpet. A voluminous height at the crown is created and the ponytail is sophisticated, elegant and practical. This will impress all the people around you and is perfect for a bride.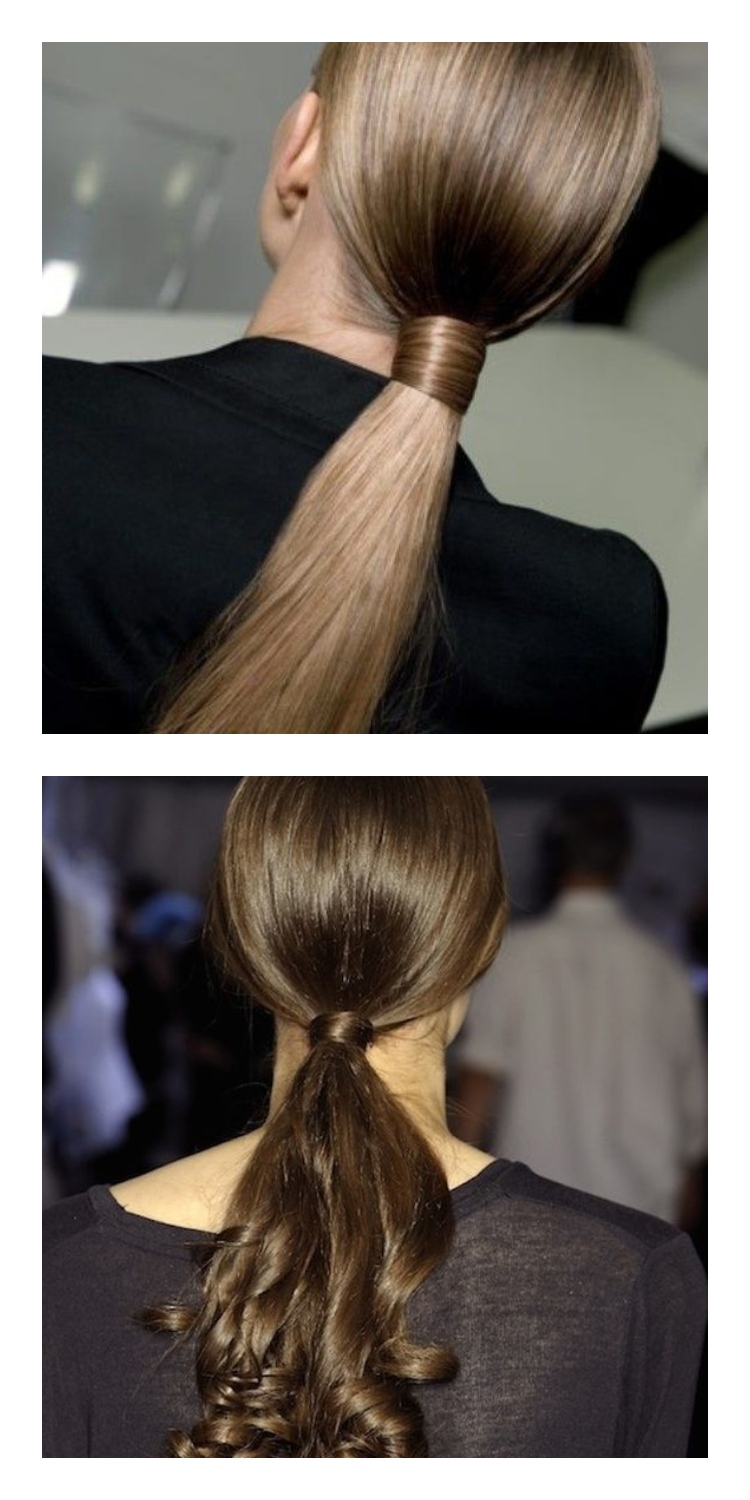 10. DUTCH BRAIDS HAIRSTYLES FOR LONG HAIR
The Dutch braid is such a hairstyle that it will stand up against in a crowd full of people. It is a perfect hairstyle for any occasion as it is casual and elegant. They are trendy and keeps your hair out from your face. It is best during hot weather to keep you cool. This braid can be loose or tight depending on the person. In this type of style an accessory can also be added to make it look more beautiful.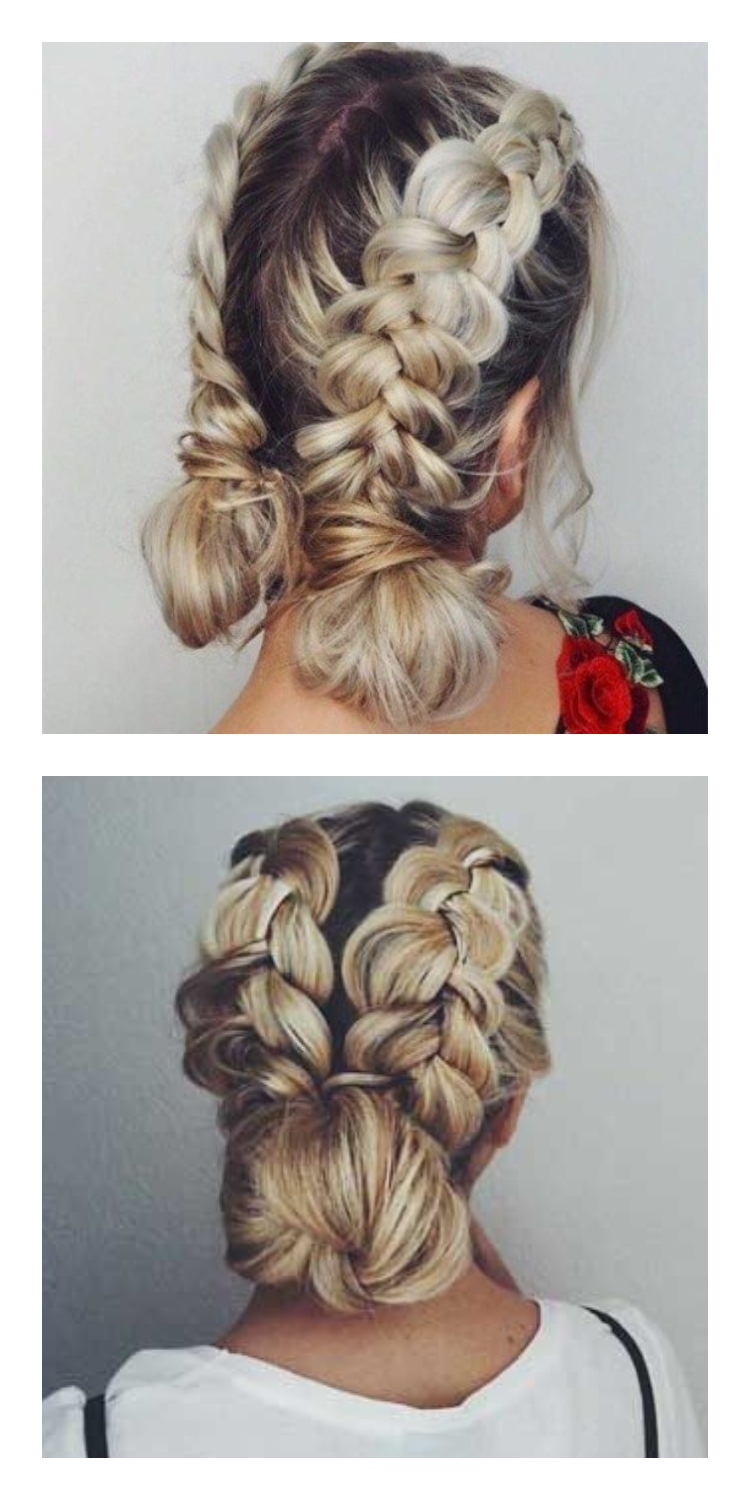 In this blog I have shared some cool hairstyle for your long hair that you can create during special occasions or just anywhere. So ready to finally choose your ideal hairstyle?