The trend of mehendi is never going out of style, isn't it? Over the years, the mehndi have been evolved quite a lot not just in India but around the world because they are appreciated by western culture too.
The Mehendi designs nowadays are coming up with the amazing designs and patterns, especially in western-style Mehendi that you can opt- for the special occasions, festivals and parties! So, ladies if you are searching for super gorgeous and elegant western style Mehendi designs, then here it is! Take a look at the below mentioned 12 western mehendi that are already adorable to apply on hands!
1. Mughlai Western-Style Mehndi Designs
Mughlai mehendi is one of the intricate and detailed western Mehendi, which has lots of curves and dots in bold. Also, this one came up from the old, traditional Mughlai Mehendi design, which has been evolved over a period of time. Nowadays, Mughlai Mehendi designs are quite popular among the ladies of all age group. To look outstanding on special occasions and parties, this Mughlai western style mehndi design is all you need!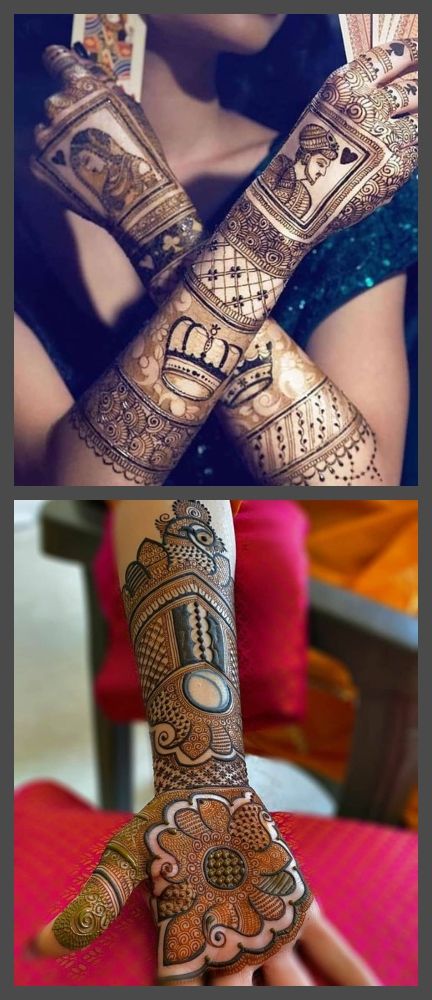 2. Multi-Colour Western-Style Mehendi
There is another trend in western-style Mehendi i.e. multi-colour Mehendi that's loved by young girls. In this mehndi, there are different colours used when mehndi is applied on the hands. With unique patterns and designs, you can explore the different multi-colour designs along with the combination of glitters and shimmers. So, choose the amazing multi-colour western-style Mehendi design and adorn your hands!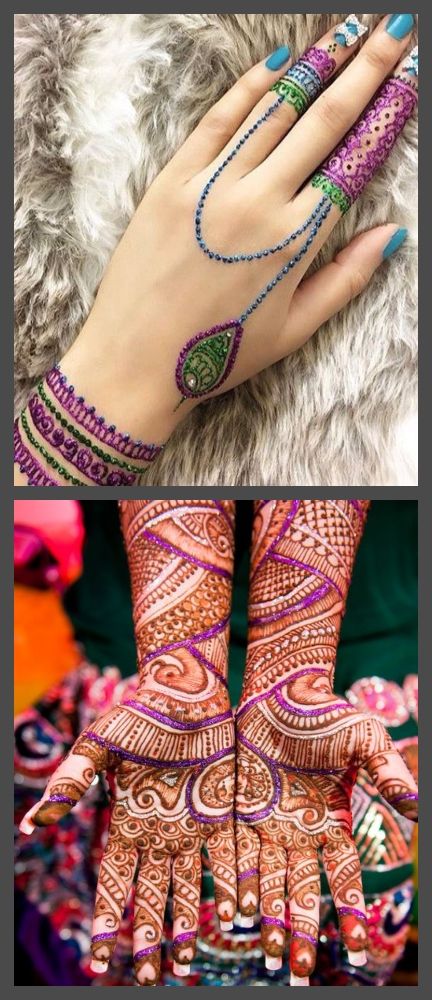 3. Moroccan Style Western Mehndi
Moroccan style Mehendi design is one of the popular styles that has a perfect fusion of traditional as well as western. In Moroccan mehndi designs, you will get to explore the amazing geometric patterns, flowers and curves! Of course, this Moroccan style western mehndi design is unique, classy and elegant. This mehndi came up from the middle-east.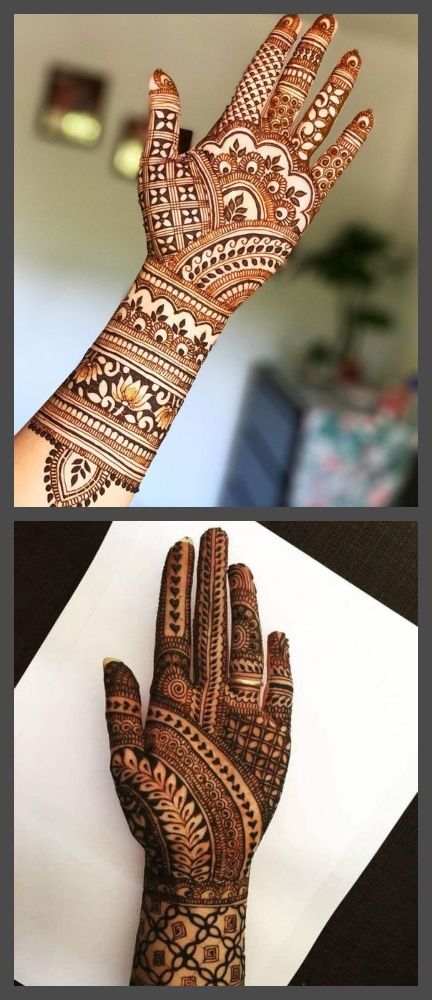 4. Tattoo Style Western Mehendi Design
Just like a temporary tattoo, here is something worth to consider that is tattoo mehndi. You can apply this on your hands, arms, shoulders or even at the back to keep it simple yet elegant. There are different patterns available in tattoo style western that you can explore and apply it on your hands, shoulder, arms or at the back. So, pick any of your favourite western-style mehndi design in tattoo and flaunt your hands.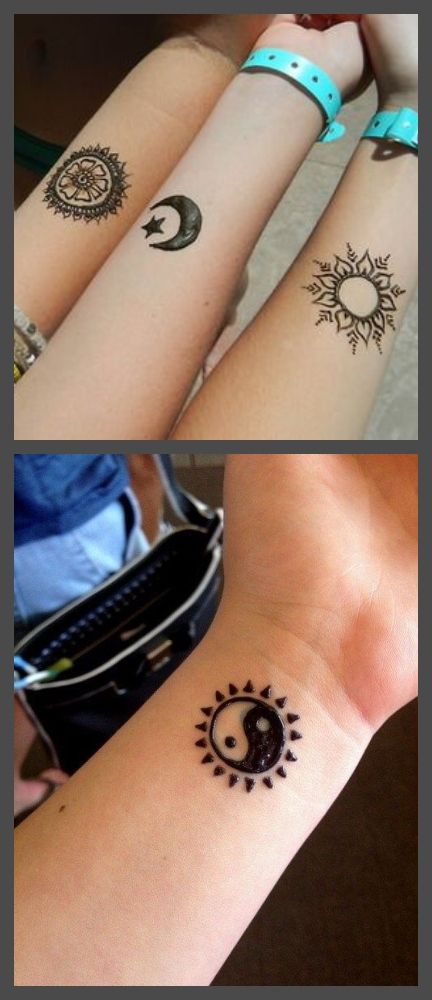 5. Simple Western Mehndi Designs
Not every time complicated and detailed mehndi designs look beautiful. There are simple mehndi designs that looks beautiful and great on hands like beaded chain style mehndi. Such mehndi designs in western culture is trending greatly because they are similar to hand jewellery! Therefore, we hope that you choose to go with an amazing simple mehndi , which is easy to apply!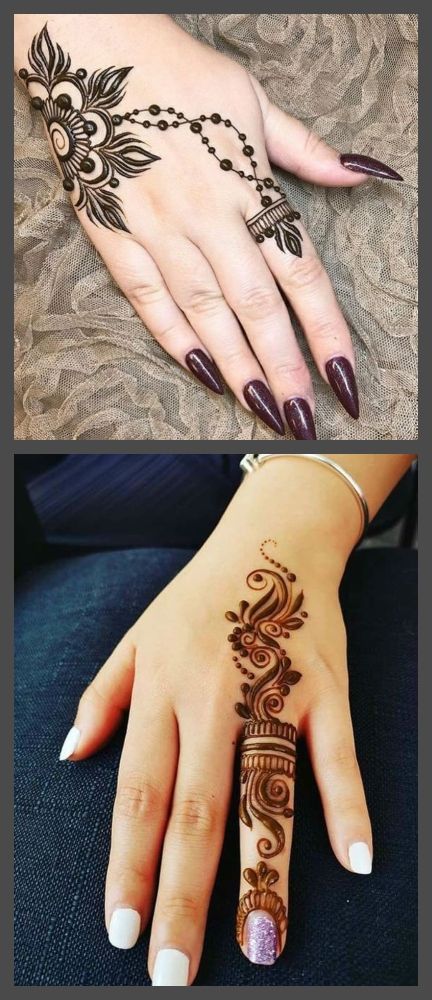 6. Pakistani style western Mehendi
With a perfect combination of Pakistani and Arabic mehndi, this style of western mehndi is appealing when applied on the hands. Adding on to it, there are some exquisite geometric patterns in western-style mehndi designs, especially in Pakistani style western Mehendi that look great on hands when applied.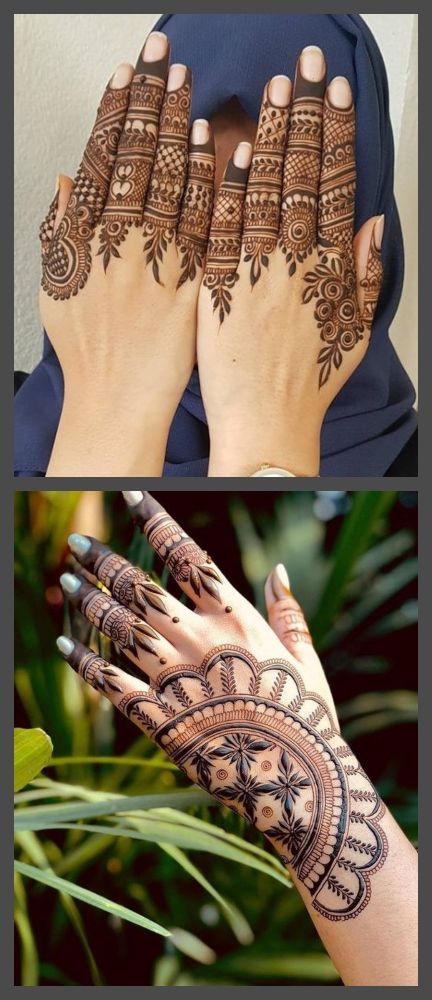 7. Indo Arabic Western Mehendi Designs
As it's a combination of Indian and Arabic mehndi, this is among the most popular mehndi designs. From peacock, flower motifs to intricate curves and bold lines, there are some stunning options available in the Indo Arabic mehndi that ladies can choose from! As it is intricate and cover the entire hand, thus it is suggested to apply this mehndi on wedding functions or festivals along with your traditional attire to look mesmerizing. You will definitely set the fashion statement look in this Indo Arabic Mehendi designs.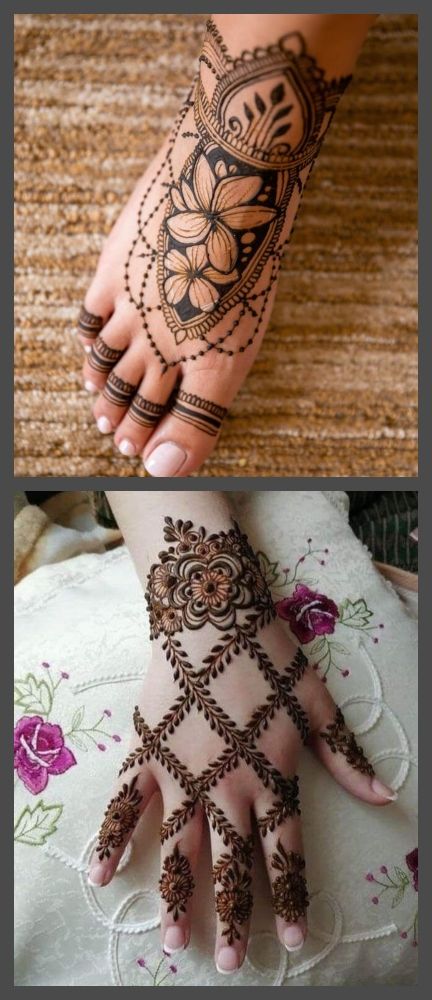 8. Indian Style Western Mehendi Designs
As we all know, Indian Mehendi designs are a little bit complex as it includes peacocks, flowers and other patterns along with the curves and lines. In Indian mehndi, there's a lot of detailed and intricate work, which actually complicates the Mehendi design. As a result, it is suggested that Indian should be applied according to the attires.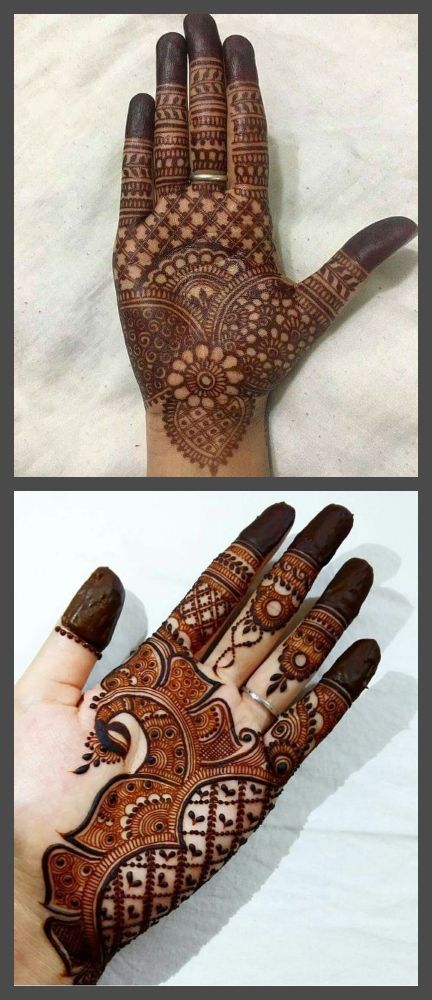 9. Arabic Style Western Mehendi Designs
Arabic style western mehndi designs are majorly preferred to be applied on palms and a little bit on the wrist. With the decorative and bold outline, this Arabic style western mehndi designs look perfect with the western style outfits too. Now, you can easily team up the Arabic mehndi along with any of your traditional or western outfits on any occasion or festival to make heads turn your way.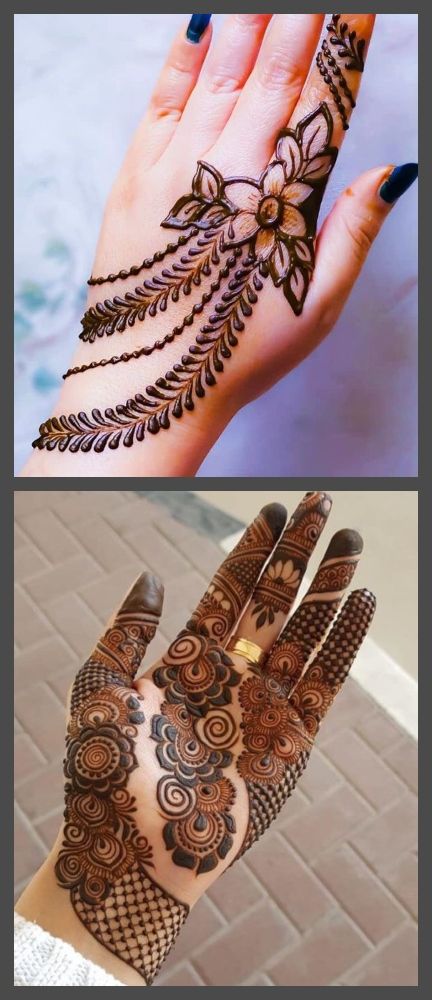 More Arebic Mehendi Designs- 45 Fabulous Arabic Mehendi Designs For Special Occasions
10. Glitter Western Mehndi Design
Glitter style Mehendi is applied in Arabic pattern and is outline or borders are embellished with the glitters o enhance the beauty and charm of this Mehendi design. This mehndi is appropriate for all the occasions and nothing to worry about as it can be washed easily with the water. So, go ahead and decorate your hand with this stunning beauty called glitter mehndi.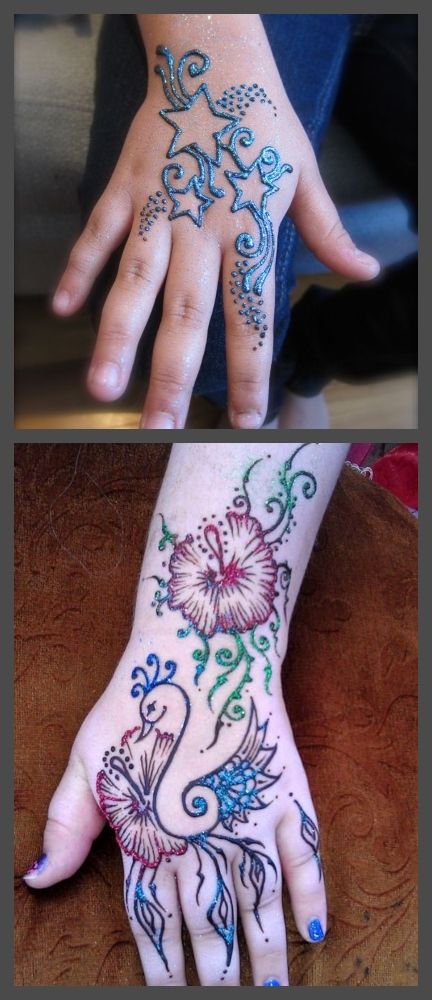 11. Elegant Western-Style Mehndi Design
Lines, curves, spirals and dots in mehndi are never going out of trend and style! Not even a single woman can get tired of such types of Mehendi designs as they look great when they are applied on hands with all those intricacies and detailed patterns in it. Hence, ditch the old Mehendi designs!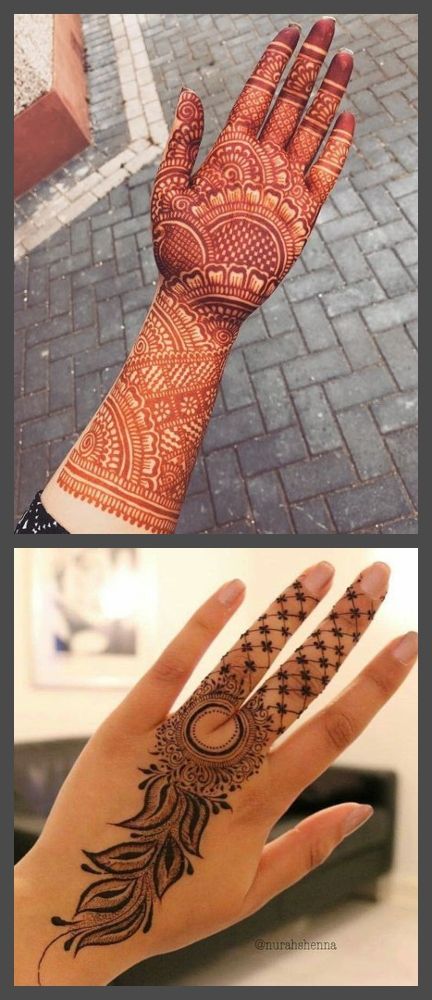 12. Stylish Western-Style Mehndi
The last and final one in the list is the stylish western style mehndi that come up with some great patterns in a contemporary style to match with the upcoming trend.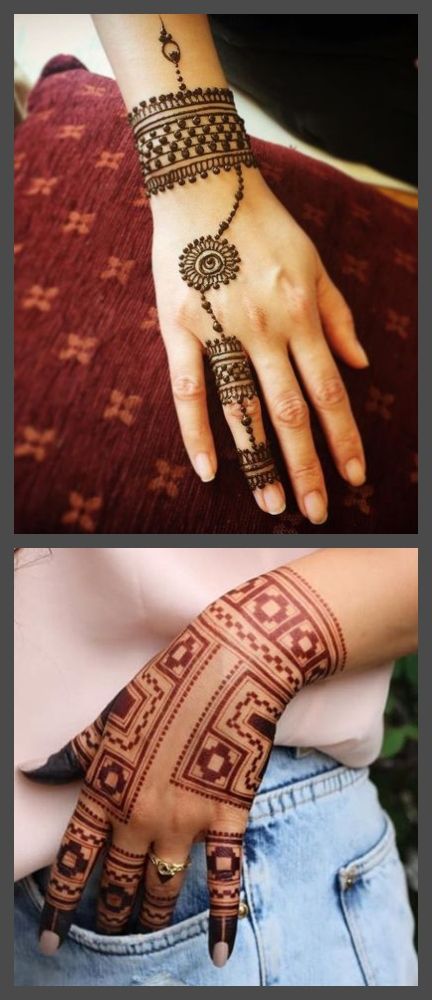 To conclude, these are the 12 adorable western mehndi designs that you should not miss this wedding occasion!